The people who use our boards.
Wasim Salman
Healthcare Performance Improvement Coordinator
Who are you, and what do you do? What do you like to do outside of work?
I'm Wasim. Anyone who would know me would probably know me for my odd style of writing about video games on the internet, especially between 2013–2018.
I guess I'd say the apex of that period is getting published on Rock, Paper, Shotgun; having a piece I wrote for Deorbital acknowledged by Critical Distance; and being credited for translation in the game "Mini Metro."
In 2018, I had to pause writing, as my twin girls had turned two and I began a new job closer to the frontline of healthcare. I still do toy with the idea of returning to writing. However, my current job eats up a lot of my time.
I work for a healthcare system as a performance improvement coordinator. Essentially, I assist anyone within the organization in trying to find practical ways of improving the efficiency and/or quality of their output by understanding the "how" and looking for opportunities to improve.
I am also a certified ISO 9001:2015 ISO internal auditor, and this allows me to conduct internal process/regulatory audits as needed to more deeply investigate emergent hazards and negative trends in performance.
As anyone can imagine, the current pandemic has made this type of work more challenging as healthcare delivery across the world is still adapting to coping with even less than what they had before (which in itself was minimal!).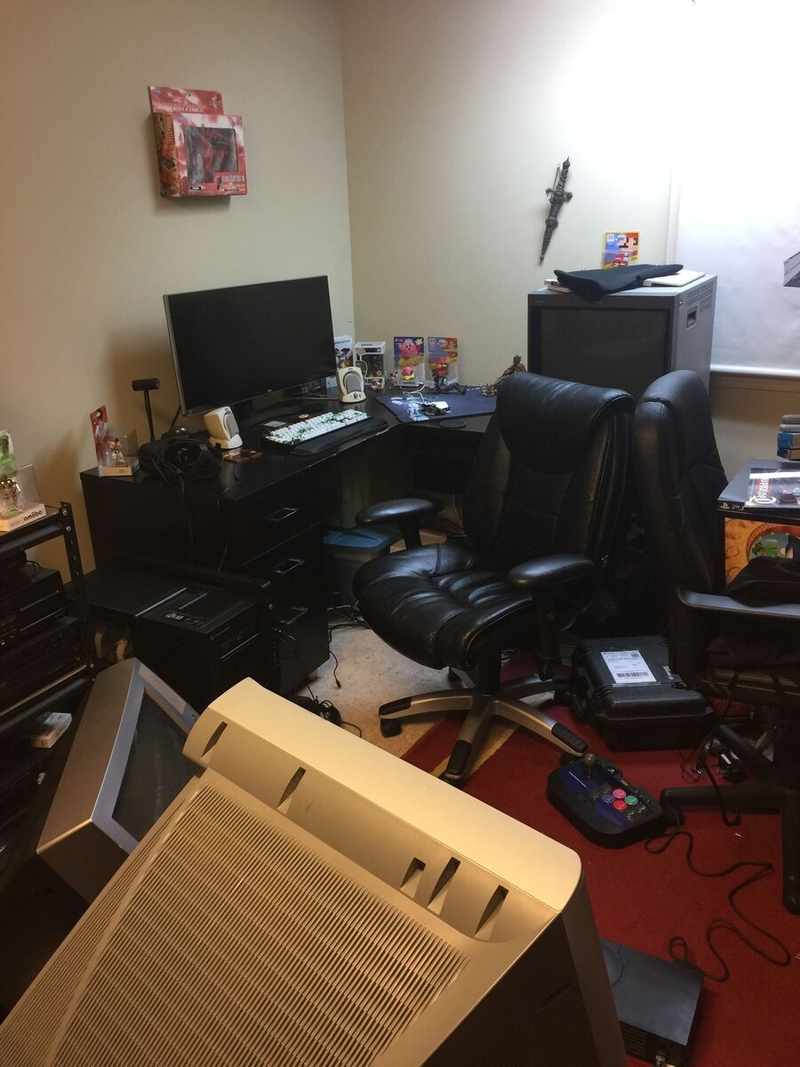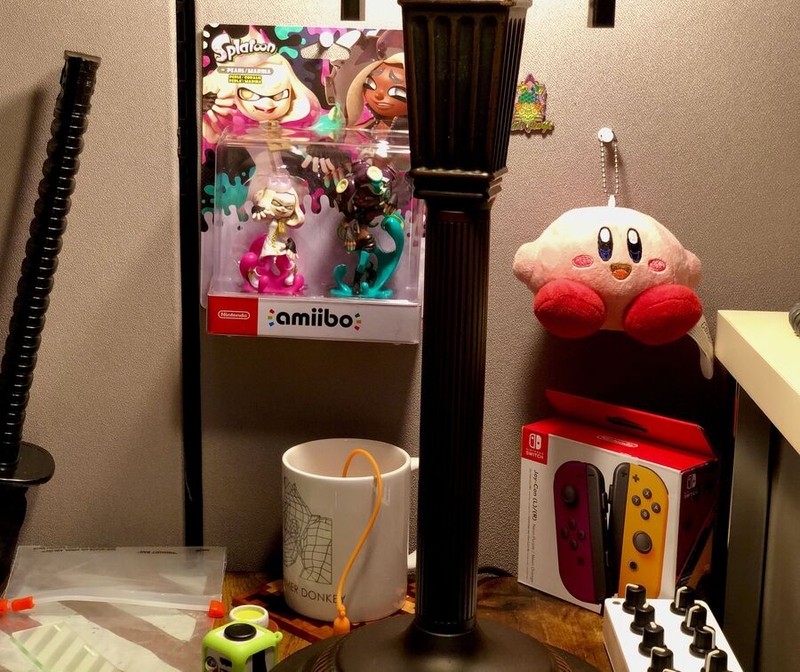 Outside of work, I'd say I enjoy reading a lot, particularly philosophy and anything around systems. I also enjoy building keyboards, playing video games (mainly Dead Cells and DiRT Rally 2.0), crafting glitch art, and playing around with CRT displays.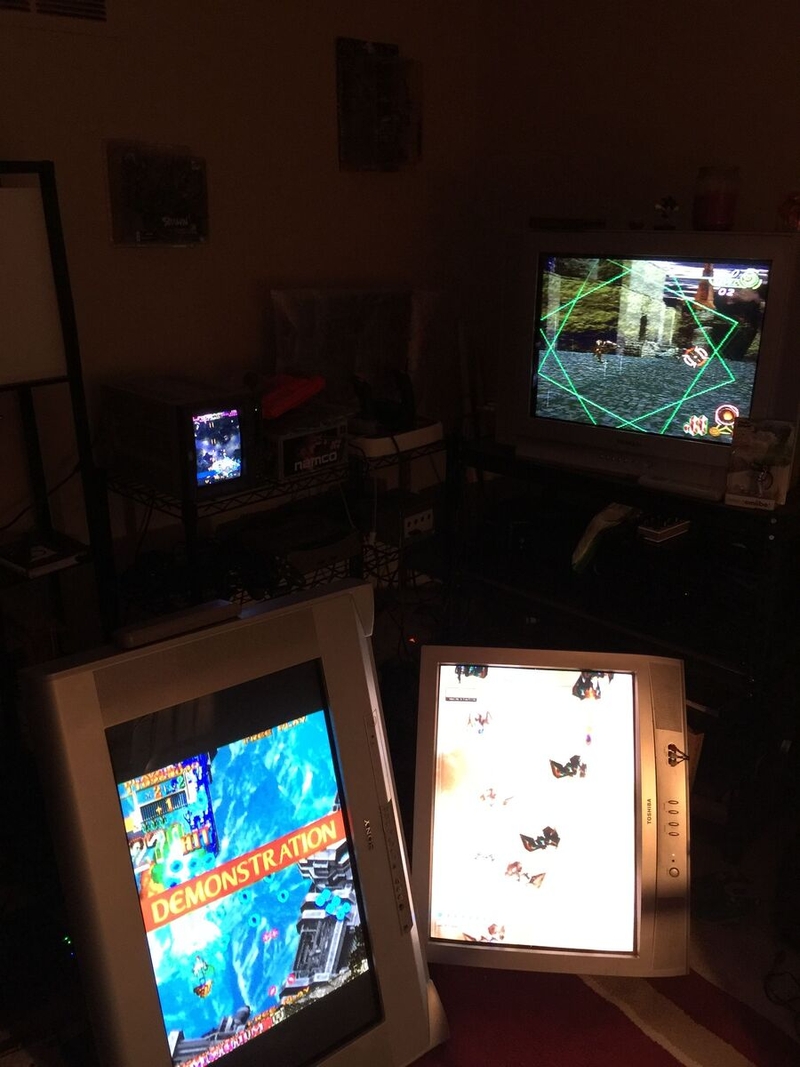 Most recently, I have been working on optimizing Tetris: The Grandmaster 3 on my old ThinkPad T61. What I think is interesting here is the ThinkPad effectively has very similar hardware to the Taito Type X 2 system. I've gotten the game to run almost perfectly on the ThinkPad's native display with direct arcade stick input (modded with Sanwa parts). The challenge more recently is finding an appropriate, lagless display converter to get it to run on a Sony Trinitron CRT I have around.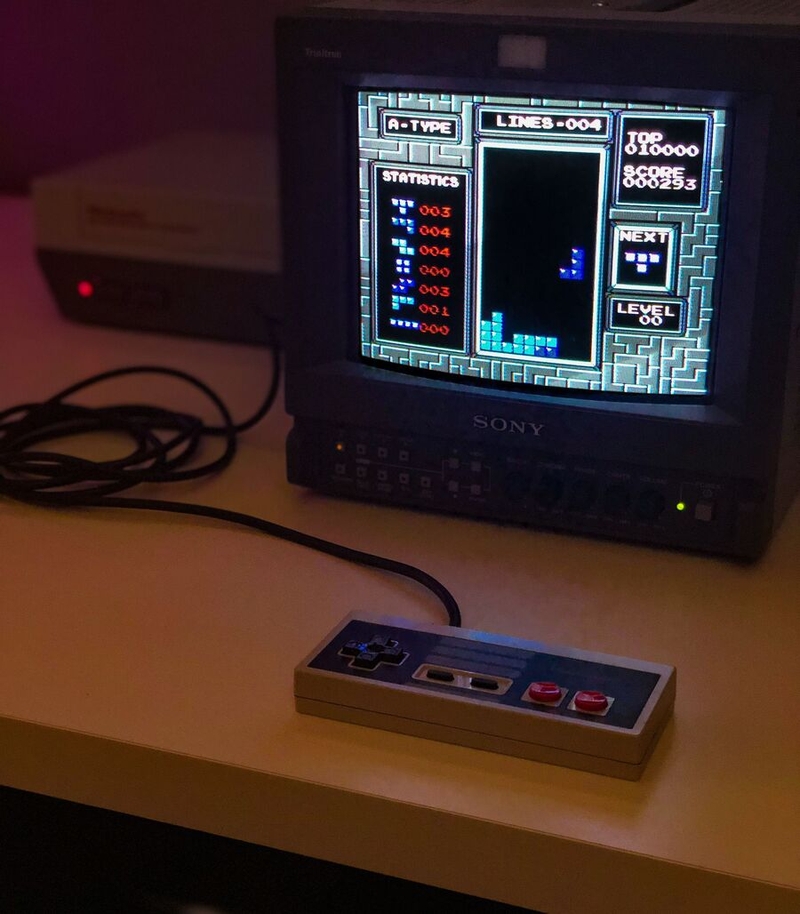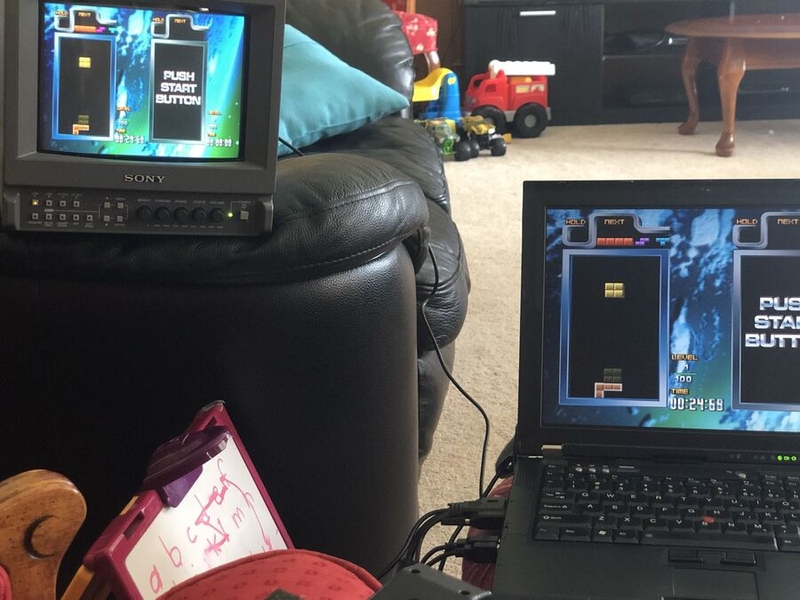 What hardware do you use?
I don't know that my hardware is all that interesting on the aggregate!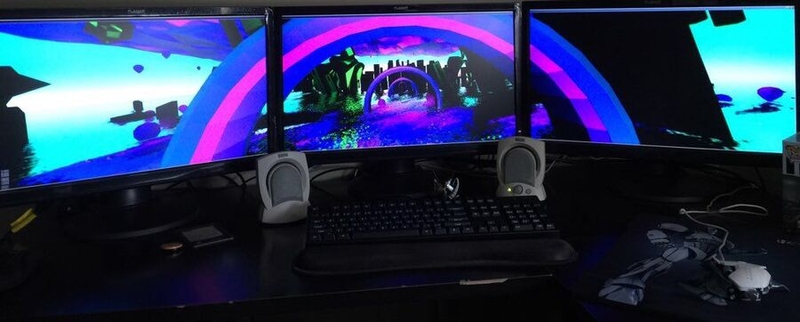 For work, I was given an HP Elitebook 840 G2 laptop that is typically docked, running two 24" EliteDisplay E240c 1080p HP monitors (nothing fancy here!). I can't really do work on any other machine, as HIPAA laws in the US are extremely stringent. This machine is effectively where I spend most of my time.
At home, I have a desktop I last updated in 2018 with an LG 1440p monitor and an NVIDIA GTX 1080. And I haven't really been able to use it since then, given the workload and the more recent addition of a third child!
I keep hoping I'll find the time to get back to using my desktop more at home, as it used to drive a lot of the art I was making. Now, because of the need for mobility and time constraints, I use my iPhone 13 Pro Max, which has a variety of photo editing apps on it.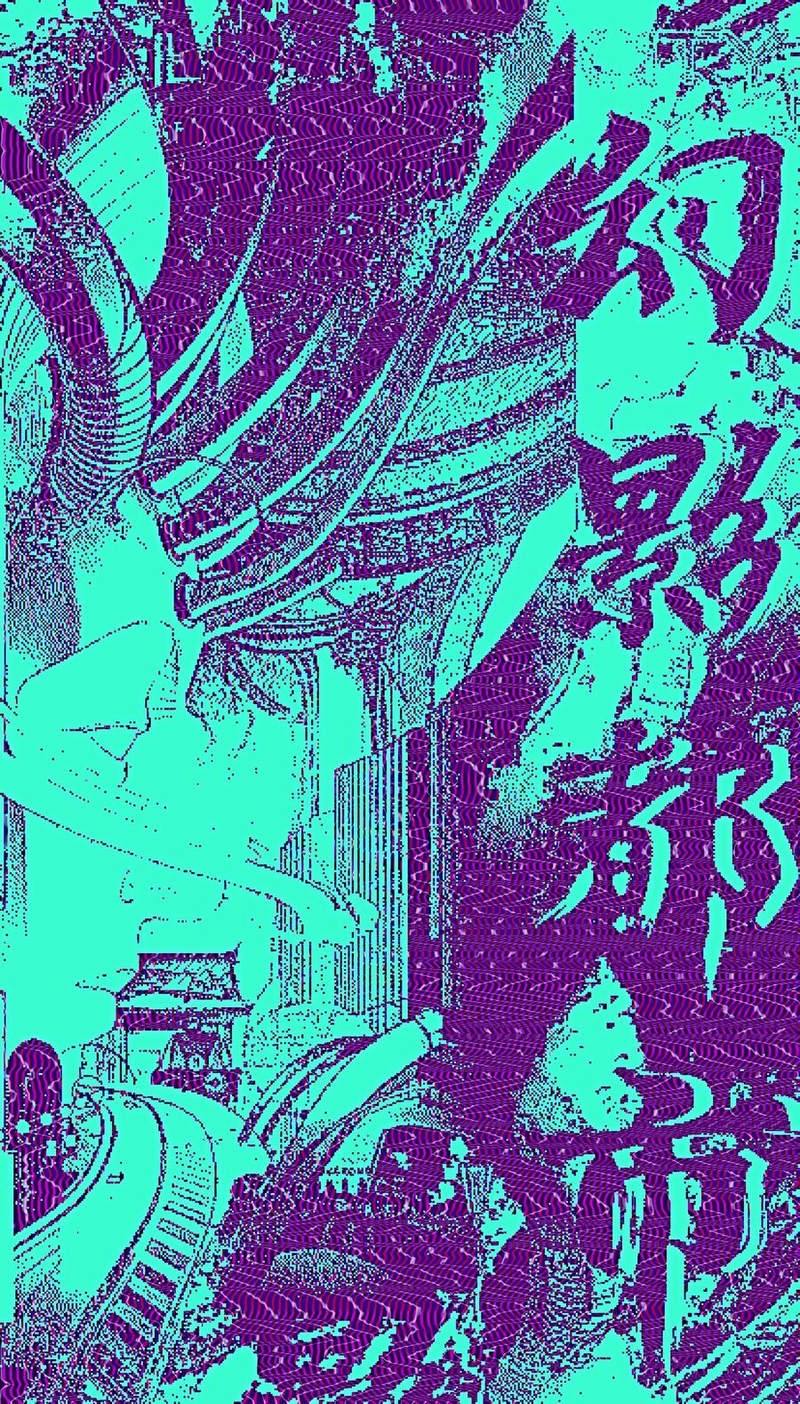 I suppose the two most interesting pieces of hardware are my keyboards and my fountain pen.
My daily fountain pen is a Sailor Imperial Black with an extra fine nib. I use this to primarily plan my immediate tasks for the day ahead. The act of physically writing down things in my notebook helps me remember them more readily.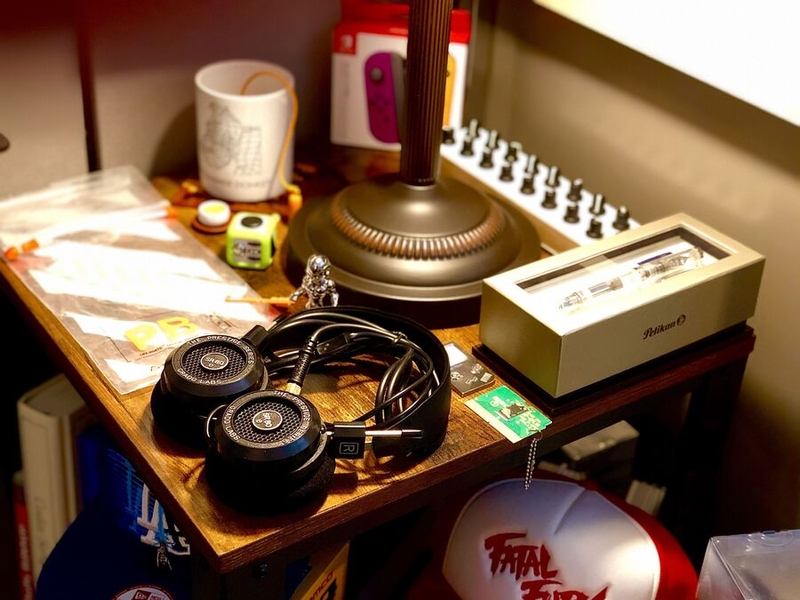 And what software?
For work, I prefer to do a lot of my electronic notes/brainstorming using Sublime Text. I like it because of its default dark color scheme and minimalist, but deeply functional, design approach.
For process mapping, I've stuck with the traditional Microsoft Visio. The way its internal logic/ruleset works just meshes easily with my brain.
Currently, I'm in the process of teaching myself Python and hope to be able to apply that to my work at some point…and I'd also really like to get access to IBM SPSS when I can afford it!
Other than that, most of the software I use daily is on my phone.
As I am interested in cognition and cognitive science, I try to use CogniFit daily to just "exercise" other parts of my brain that I may not be utilizing heavily on a regular basis.
I also use OfficeSuite to more easily be able to edit presentations/spreadsheets without having to run to a computer (this has saved me more than once!).
But most of the apps I use on my phone at any given time revolve around the art I make, for that I use some combination of:
…on top of the default iPhone photo editor. Essentially, I continuously loop images through these different apps and mash things together until I get what it is that I am looking for…most of the time, I don't know what that is until I am nearly done!
What's your keyboard setup like? Do you use a custom layout or custom keycaps?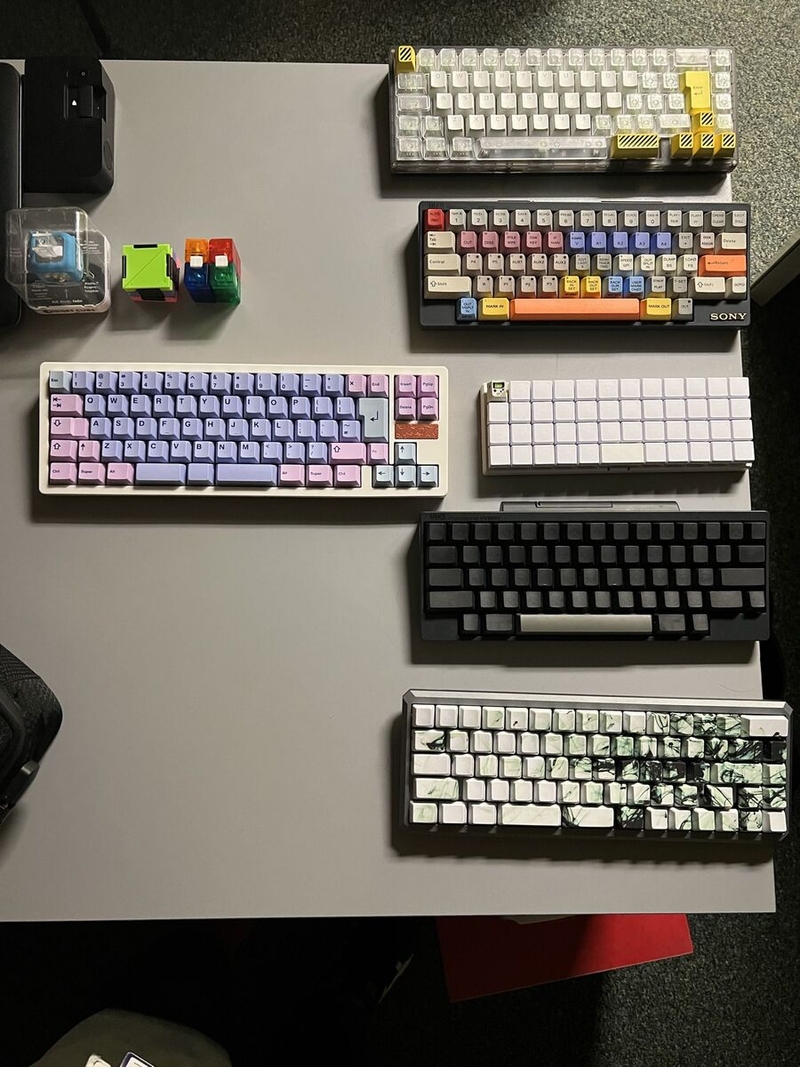 Right now, I'm most heavily utilizing KBDFans D84 V2 75% Gasket Mount with aluminum top case/weight and brass top plate. As I built it using the DIY kit, I put in NovelKey Cream Switches with Epomaker Silicone Black/Gray/Red GK2 keycap set.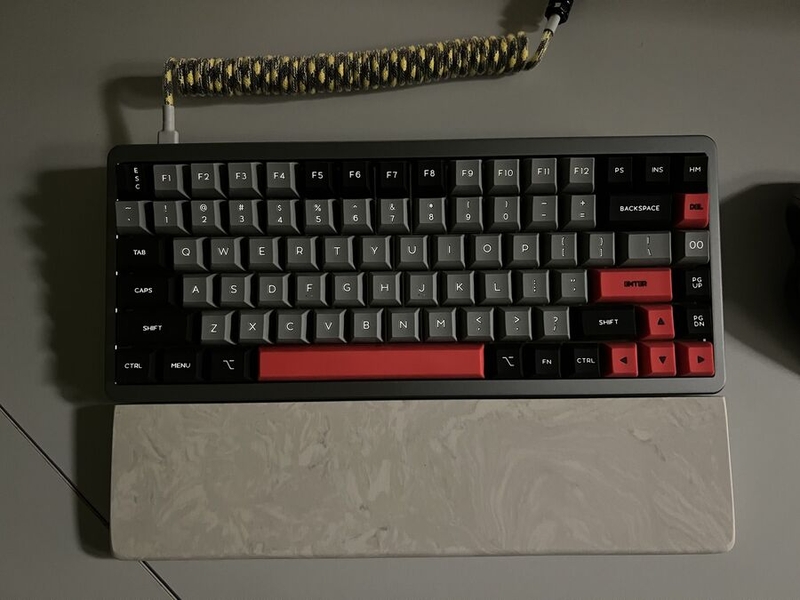 Using this now primarily to break in the switches, as they are known to become smoother with some wear due to the nature of the POM plastic utilized.
Typically I rotate between this, my HHKB Pro 2 with Sony BKE keycaps and domes, my heavily modded aluminum Epomaker GK68XS w/ Gateron Black Inks and Dan Ink PBT keycaps, and my white Planck EZ Glow with the Kailh Gold switches, blank F10 flat white from Signature Plastics + ZMKC white Pocket Console artisan keycap.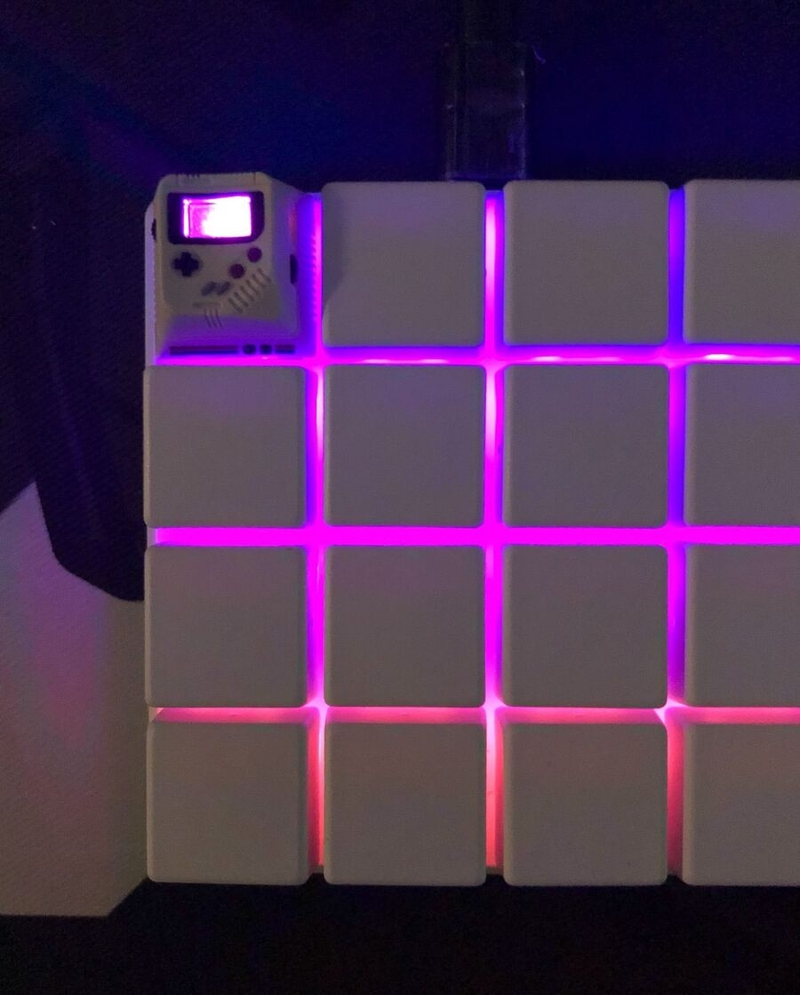 I do also have two original IBM Model F boards from the 80s. One is the standard home PC model and the other is the 122-key industrial terminal that seems to have been used in some type of textile factory based on the debris I pulled out of it. I enjoy using them immensely; however, the buckling springs can be quite loud for others.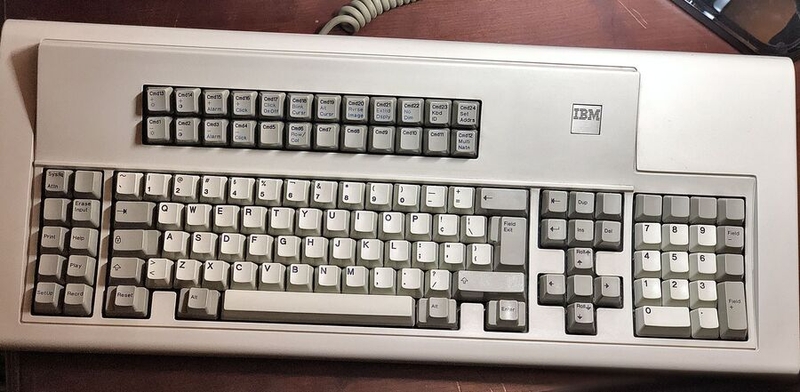 I'm still trying to learn typing effectively with the ErgoDox Moonlander. I enjoy using it a lot because it forces me to rethink how I type. I know I have a lot of bad habits in general! When I feel like my form is starting to deviate a little too much, that's typically when I'll pull in my Planck or Moonlander, as those two boards force me the most to reconsider how I type.
And actually, I have something of a special bond with the Planck, as that was the keyboard I was using the most last year when running the registration desks at two hospitals with regards to COVID-19 vaccine clinics for healthcare workers. To this day when I look at it, it immediately takes me back to those strange, long days!
What would be your dream setup?
Honestly, at one point I thought VR would be the end for me, but when I finally got my hands on the original Sony and Oculus sets, they caused me significant amounts of motion sickness, so those are out of the running for me.
Now I suppose my dream setup would be a powerful mobile platform that could effectively utilize plug-in full-size desktop GPUs, coupled with a light gun setup that works on modern displays.
The platform being mobile is important to me because I have multiple on-site offices at work, as well as at home. I don't like having to compromise mobility and/or power and I feel like these kinds of solutions allow to scale on both of those axes.
The light gun setup is more because (as far as the last time I've looked into this…) there aren't any arcade-perfect ports of the House of the Dead for home consoles. House of the Dead 2 did get effectively ported to Dreamcast, however HotD 1 was only ever ported to the Sega Saturn and while functional, it isn't ideal. HotD 1 is my favorite arcade game, and to be able to have a modern way of playing it at home with light-gun tech—that would be incredible!