The people who use our boards.

256 interviews

 

since 2018
Raul Mendes
DevOps Engineer
Who are you, and what do you do? What do you like to do outside of work?
I'm Raul, a fourth-year Computer Science student at Wentworth Institute of Technology and a DevOps engineer intern at CarGurus. At work, I'm on the Core-Systems team, where we oversee hardware resources, cloud resources in AWS, networking, Kubernetes infrastructure, OS configuration/orchestration, and a whole lot of other cool stuff.
I've been into computers and software since I was a kid. I grew up on the internet, constantly tinkering with technology: troubleshooting, debugging, jailbreaking and rooting phones, and building computers. After graduating from a trade high school to be an electrician, I ended up in college for electrical engineering, but quickly realized that it wasn't for me. Despite my initial plans, I decided to switch to computer science, which ended up being the best decision of my life.
In addition to my love for technology, I've also become interested in a variety of other subjects, including psychology, nutrition, exercise, biology, neuroscience, and philosophy. I've learned about these topics through reading books and listening to amazing podcasts by creators like Andrew Huberman, Lex Fridman, and Joe Rogan. I find that they provide valuable insights that complement and encourage my lifestyle.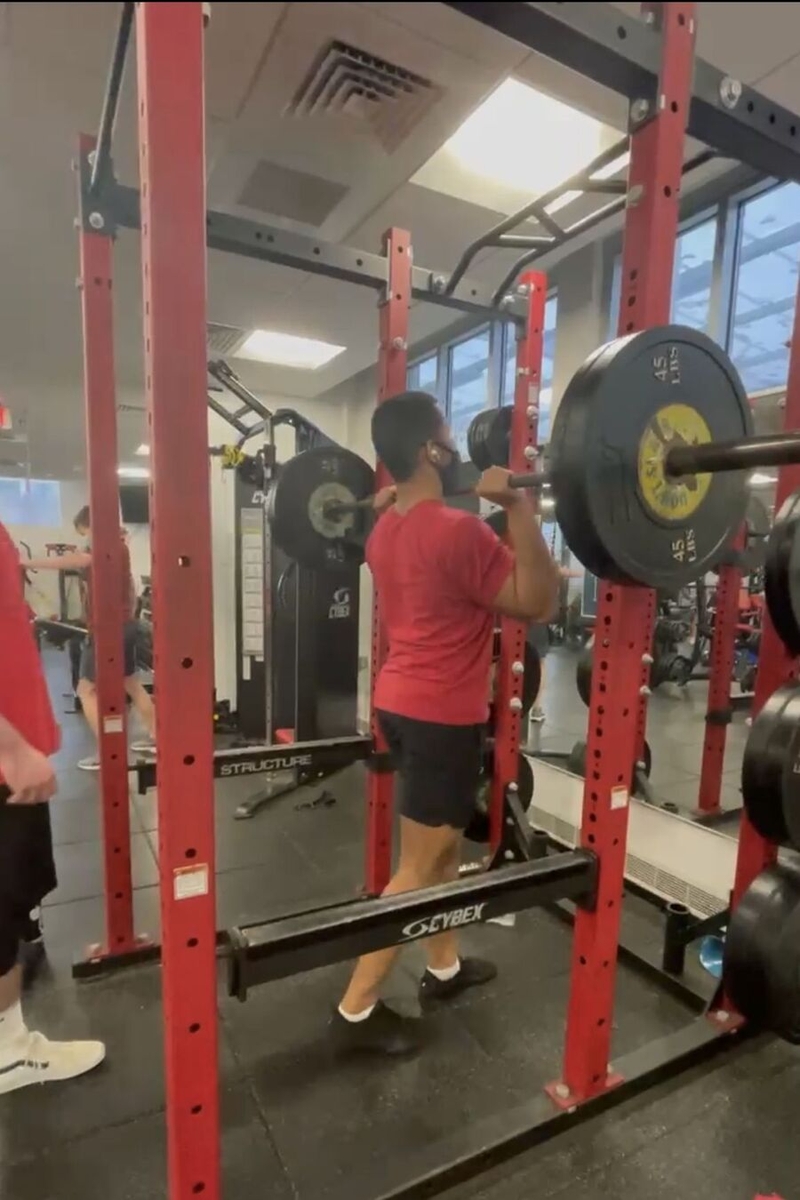 Overall, I'm a pretty simple person who enjoys my alone time. I'm content with just a few hobbies that bring me joy and help me stay grounded. Whether it's cooking, exercising, reading, yoga, playing video games, rock climbing, or even just learning new software/tools, I'm always looking for ways to learn and grow as a person.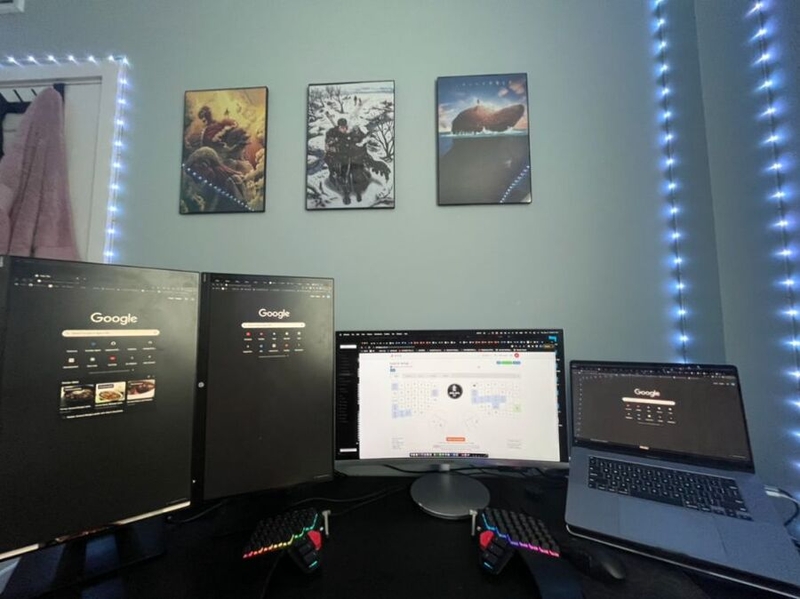 What hardware do you use?
Currently, for hardware I use a 2019 Intel MacBook Pro for work, 2023 M2 MacBook Pro for personal work, 2019 Razer Blade 15" for gaming/windows stuff, and some old servers I built eight years ago with i5s and 64GB RAM for Homelab learning. Additionally, I'm using the following:
SAMSUNG 27-Inch Curved Monitor (random monitor I got on Black Friday),
2x HP VH240a 23.8-inch Monitor (monitors increase in correlation to desk space :D),
Razer Naga X (twelve programmable buttons I can't live without),
SteelSeries Arctis 7 (great all-around headset for work/personal use),
Desk (simple IKEA desk), and
Chair (solid office chair given to me).
And what software?
As far as operating systems go, I use macOS for everything work/learning related and Windows purely for gaming. Additionally, for work/personal use I primarily use the following:
As for work software, I rely heavily on the terminal, AWS, Terraform, and Python in my day-to-day work, though there are countless other tools used not mentioned.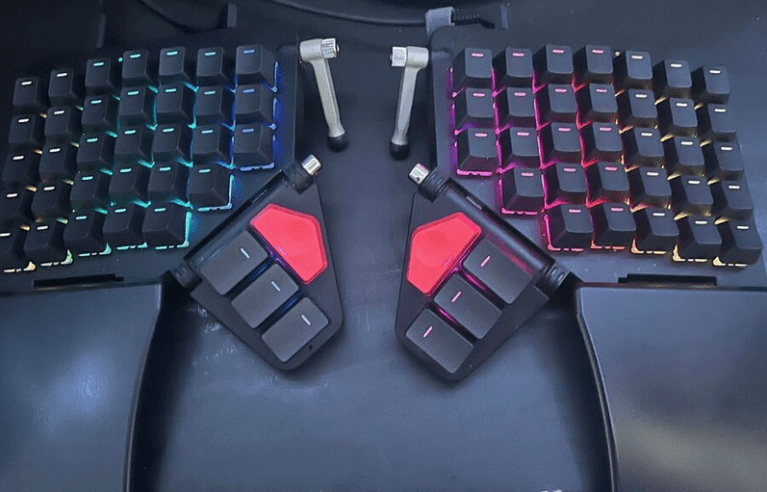 What's your keyboard setup like? Do you use a custom layout or custom keycaps?
I use standard QWERTY. However, I must say I have been experimenting with Dvorak and Colemak. My ZSA layout is a little all over the place, but it gets the job done seamlessly until I decide to optimize everything. And finally, I use ZSA blank key caps with brown switches, which I purchased a few weeks ago just because of how much I love the product.
What would be your dream setup?
I understand my current room setup isn't eRgOnOmIC. This was my first apartment in Boston, and with the rent I have to pay I needed to juice every dollar's worth of the square footage.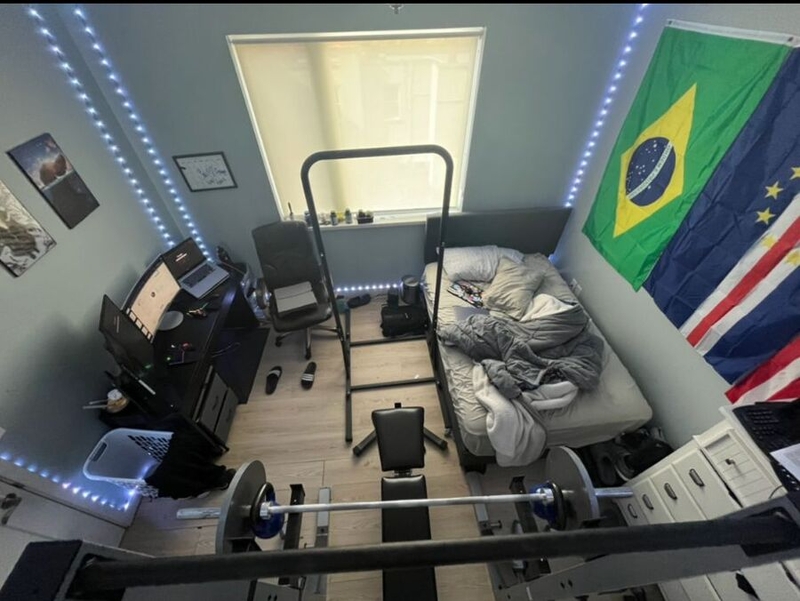 All jokes aside, I honestly love my current setup and plan to upgrade it drastically in the future. I would start by moving into a bigger apartment or house and would include the following:
Standing desk,
Herman Miller chair,
Cable solution,
4k monitors (3–5 ideally and wall mounted maybe), and
Every ZSA keyboard and accessory :D
I realized I could go on for days, so I'll leave it at that, but those are at the top of the list.