The people who use our boards.

256 interviews

 

since 2018
Who are you, and what do you do? What do you like to do outside of work?
I'm Autum (like the season, but without that pesky silent N at the end). Professionally, I'm a Scrum Master and Agile Coach for a company called Lede, where I'm helping a team of software engineers build a platform for independent publishers and journalists. I've had a bit of a meandering path to get to this point; starting out with a degree in film production that I promptly forgot about in pursuit of being able to make a bit of money so that I could survive. After a few retail jobs, I found my way into agile software development by a bit of luck and immediately realized that I love it and that I'm great at it.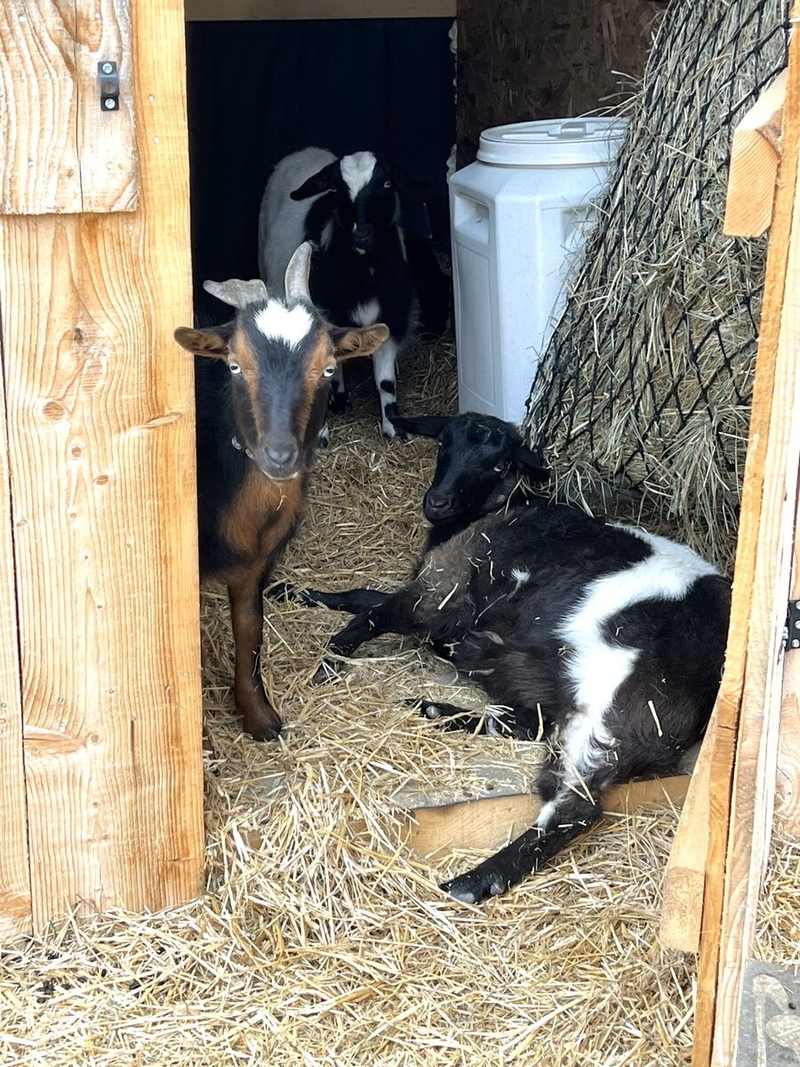 Unprofessionally, I live on six acres of land that I enjoy learning how to farm, forage, and raise livestock on. So far I have goats, ducks, and geese, but I'm setting my sights on beekeeping in the next year or so. My favorite part about living this life so far (I'm originally a city girl) has been getting to learn about the thousands of wild plants in my area to use for food, medicine, or providing a rich habitat for beneficial insects and animals. My wife and I have also recently taken up bird-watching, which is a thing I never thought I'd say, but I'm having a great time! When I'm not doing all of that, I like playing story-heavy role-playing games on my Xbox One.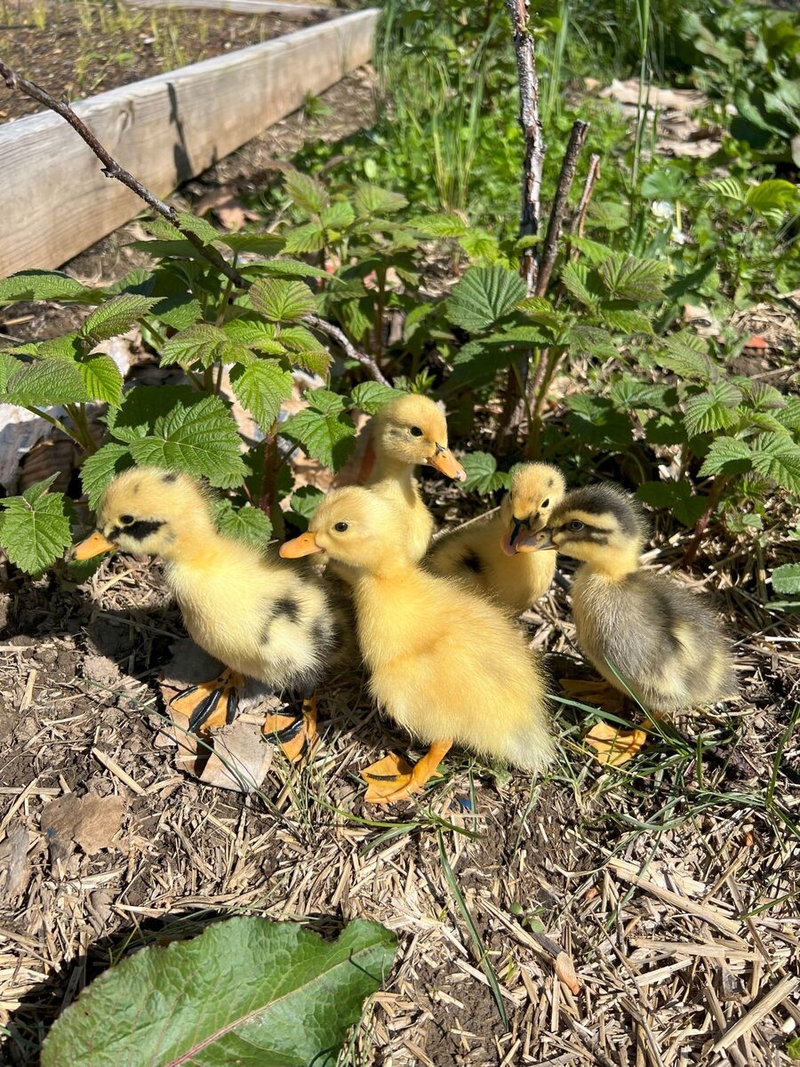 What hardware do you use?
The Secretlab Magnus Metal Desk serves as my command center, paired with their Titan Evo gaming chair. Cable management is not my strong suit, but thankfully the Magnus desk includes a compartment in the back to hide all of my cords. When I do need to worry about visible cords, I use the Secretlab cable management kit that came with my desk.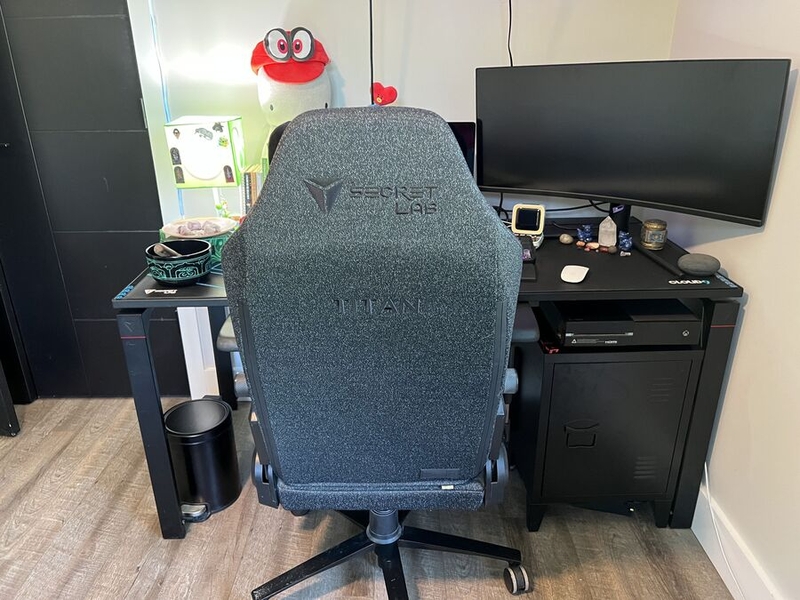 I work on a 13" MacBook Pro M1, and since most of my day is spent working between the same three apps, I use a 34" Monoprice curved monitor as a second screen to give me the space to be able to keep all three visible at once. My laptop sits on a Boyata laptop stand to give me a little extra desk space. I currently store my tarot cards in this space for ease of access when I need my most pressing universal questions answered. All of my electronics are connected using the Plugable Thunderbolt 3 Dock with 60W Host Charging, which also lets me charge my phone, Magic Mouse, and Divoom Ditoo pixel art speaker.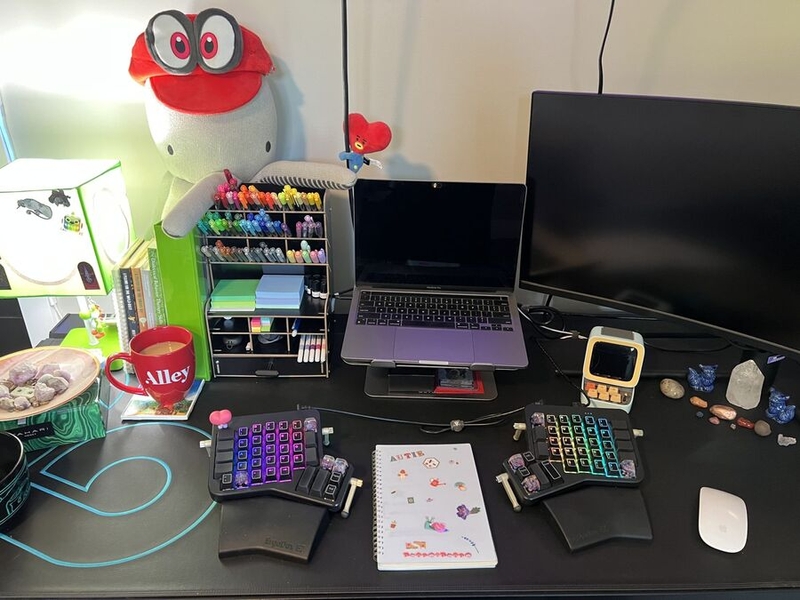 And what software?
The three primary apps I use are Zoom, Slack, and Chrome. I can get 99% of my work done out of three windows, which is amazing. My team uses Notion to organize our internal documentation, and we're just about to switch to Freshdesk for our customer knowledge base and ticketing system. For music, I use either Spotify or one of the Chillhop Music stations on YouTube to keep myself focused while I work.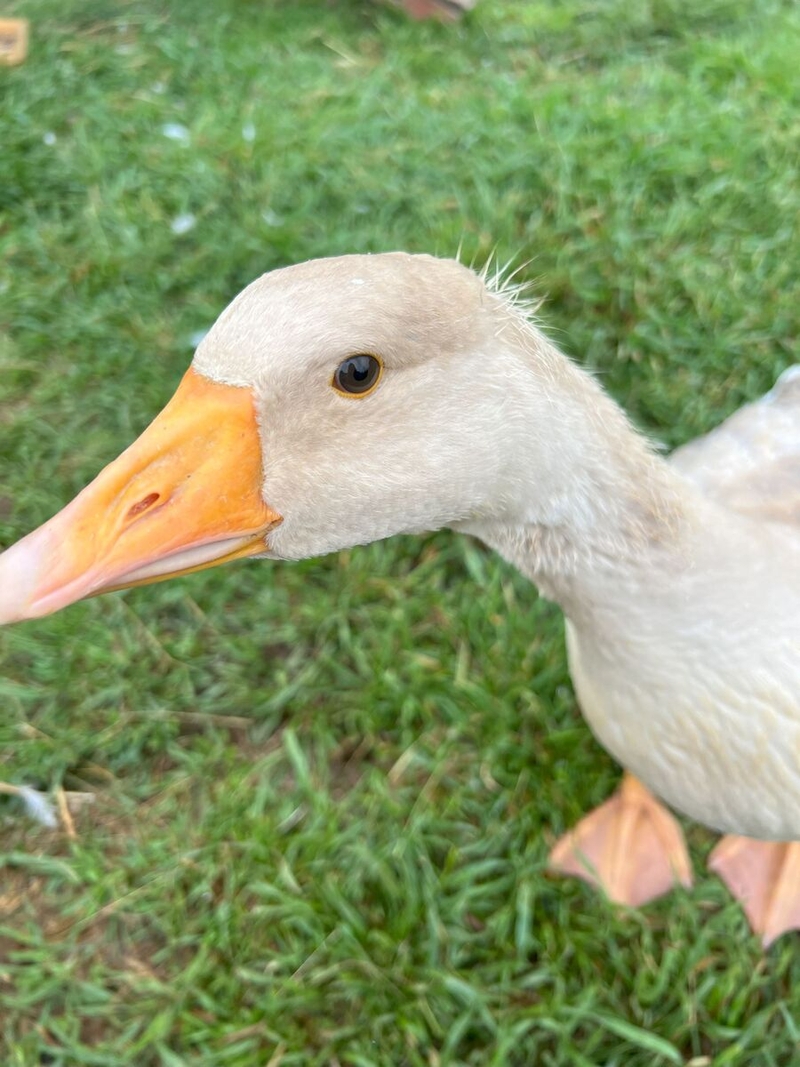 What's your keyboard setup like? Do you use a custom layout or custom keycaps?
I use the ErgoDox EZ Glow with the tilt/tent kit and wrist rests. My main keyswitches are the super clicky Cherry MX Blue, which bring me a lot of joy whenever I have to type fast. If I know I'm going to have to type a lot while unmuted on a call, I might switch to my Gateron Aliaz silent tactile switches, with NovelKeys Krytox GPL 205 G0 lube and NK_X Deskeys Switch Films. I have a mixture of keycaps on here, but my main set are some discontinued Cherry profile ABS backlit keycaps that I got from KBDfans. A set of artisan planet keycaps from Hirosart accent the keyboard on keys that I rarely use. I have made pretty minimal modifications to my keyboard layout; it pretty much does what I need it to straight out of the box!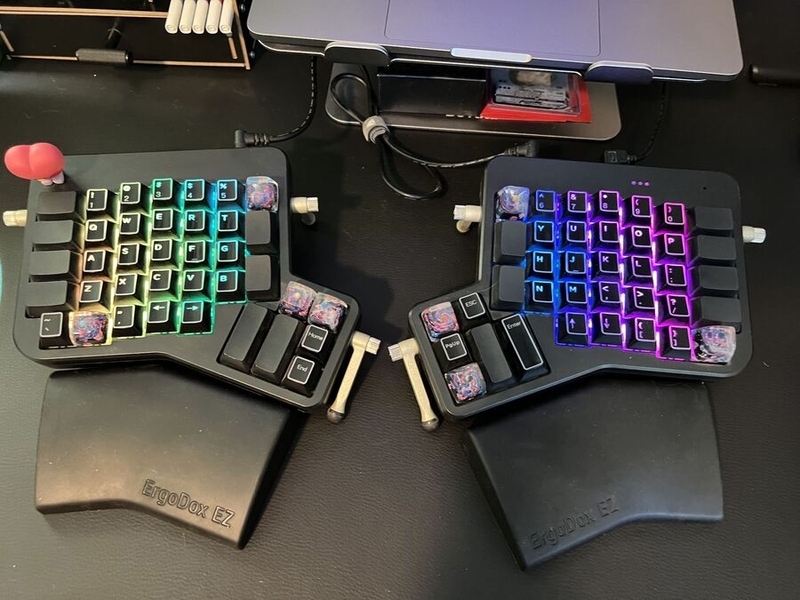 What would be your dream setup?
Honestly, I'm pretty content with my current setup! For the work I do, it works perfectly. Something I might like to add in the future that I don't currently have is a gaming PC that I could play Stardew Valley and other RPGs on with a folder full of mods, but I'm focusing on other hobbies right now, which makes that a longer-term goal.