The people who use our boards.

272 interviews

 

since 2018
Gjermund Sivertsen
Founder, PopJazzOnline.com
Who are you, and what do you do? What do you like to do outside of work?
I'm Gjermund, a musician, composer/arranger, and online jazz piano teacher. I am also an entrepreneur and the founder of PopJazzOnline.com. I help people from around the world to better understand how they can play jazz and eventually be better at expressing themselves through their music.
I run a YouTube channel with thirty-three thousand subscribers. I don't upload very often since I, for the time, am busy creating lessons for my signature program, The Jazz Piano Step-by-Step Course.
I have a lovely wife and two boys, and I'm lucky to live in a beautiful place in Norway.
I feel lucky and thankful that I get to do what I love the most. I love to hang out with people with passion and use products or services made out of passion, such as the Moonlander keyboard.
When I'm not working, I love to go to the spa. Attending a spa allows me to get away from computers, relax, and reconnect with myself. I love saunas and being in the water, especially in the winter, which usually is very cold and icy here in Norway, where I live.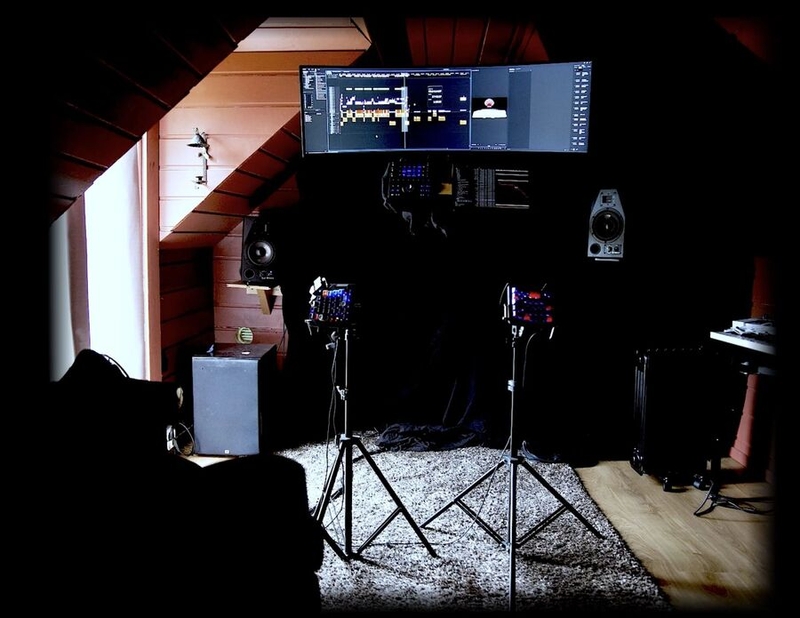 What hardware do you use?
I have three Macs. I have one Mac mini M1 with 16GB hard drive and 1TB flash memory, one MacBook Air M1 with the same specs, and one older iMac with an Intel processor that I use for OBS in my live sessions, as well as audio recording when playing the grand piano.
I also upgraded my setup recently with the Samsung G9 Odyssey Neo. Now video editing and sound production have become way easier.
For video and audio editing, I'm in love with my Loupedeck. It is fantastic, especially in combination with the Moonlander keyboard.
My leading hardware is a Yamaha C3 grand piano with DS 5.5 keys. For video shooting, I have a Canon Mark II and a 5D III, a GoPro camera, and miscellaneous other cameras. For audio recording, I use multiple microphones, but the one that is my favorite is my Sennheiser shotgun mic. It works very well when filtering out the piano while I'm teaching.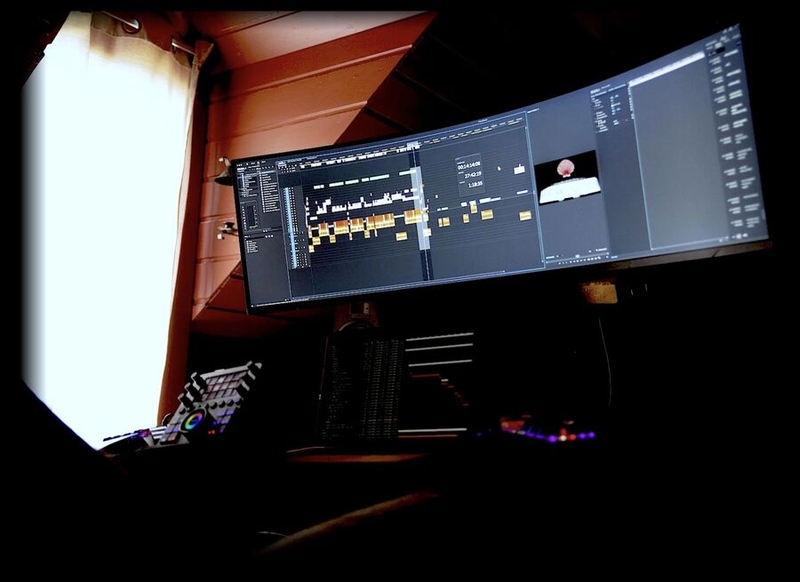 And what software?
I am an app geek, and I can spend countless hours tweaking my workflows to optimize for speed and convenience.
My top ten apps that run my life and business:
What is crucial to me is to have the apps in dark mode. An app that is not in dark mode is not the app that I'd use. What is also essential is to be able to navigate the apps in Vim style as much as possible. Using the Moonlander keyboard in combination with Keyboard Maestro, I can navigate through almost all of my apps using Vim shortcuts.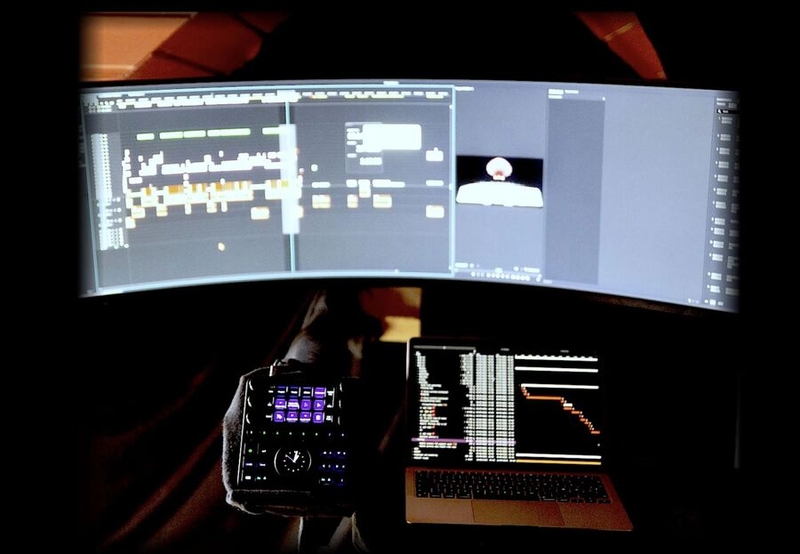 What's your keyboard setup like? Do you use a custom layout or custom keycaps?
Before I speak about my keyboard setup, I want to add that I don't use a mouse at all.
When I bought the Moonlander, ZSA announced that you also need a mouse. As a pianist who works a lot in front of the computer and the piano, it is crucial to me to not get any issues in my wrist or fingers. I used to get that in the past after hours of clicking on the mouse. Now, with the Moonlander, I don't see any reason for keeping my mouse. I gave it to the cat instead :)
To me, the perfect setup is to use both the Moonlander in combination with Keyboard Maestro. It is like having true power under your fingers. In addition, I use Vimium and Vimac to navigate on the screen without a mouse.
I have a custom keyboard layout. When I changed to the Moonlander, I also started to learn Colemak DHm. Then, I began to learn stenography. Watching people who can type in 200–300 bpm looks fabulous. If I can get that fast, I will be happy! It will take some time, but I'm working on it.
I am constantly improving my layout, which currently contains fourteen layers. I have one layer for essential apps that I'm using to produce my jazz piano lessons.
I also love to look for new keycaps to use. I created my current setup to navigate my keyboard without looking easily. Some keys are rubber keys, some original, and some have a slick surface. I also have gotten some special keys. For example, the top right key has a Peace symbol. This button is the Undo button in case anything goes wrong.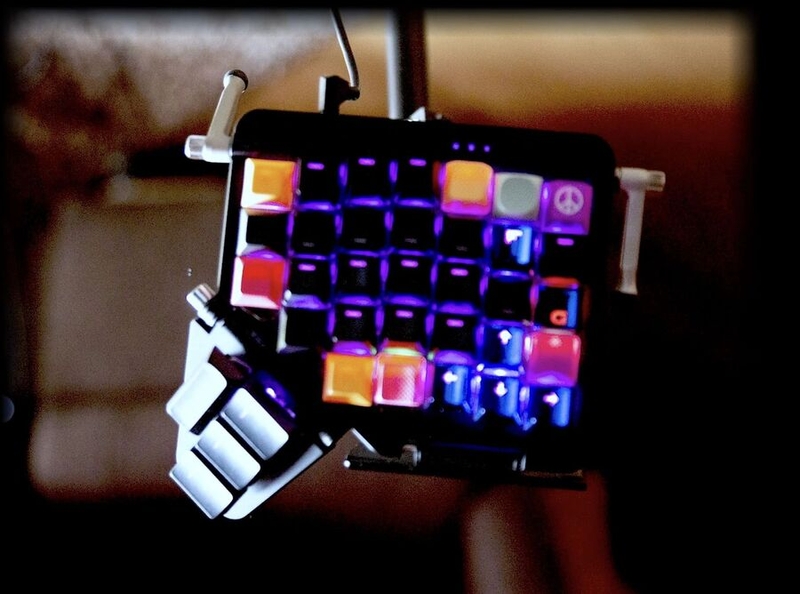 With my latest setup, I got rid of my desk altogether. I now work from three positions: A standing position with the Moonlander on a stand, a sitting position where I have a custom setup and a very comfortable chair, and a lying position (also in the chair.) At first, I was a bit skeptical about the standing position in my new deskless setup. Thankfully, since I have several unique keycaps that vary in height and surface, I can work on a pretty advanced level without looking at the keys.
I've mounted the 49-inch widescreen monitor to an electric motor, so I can raise/lower the screen, depending on the situation.
My motivation for improving the setup is to get as inspired as I can and to be able to work for many hours without getting tired.
Improving my workspace has given me a lot of extra motivation to keep up with the pace of production demand. I feel a lot of joy every morning when I enter my workspace (which is a small cabin in my back yard).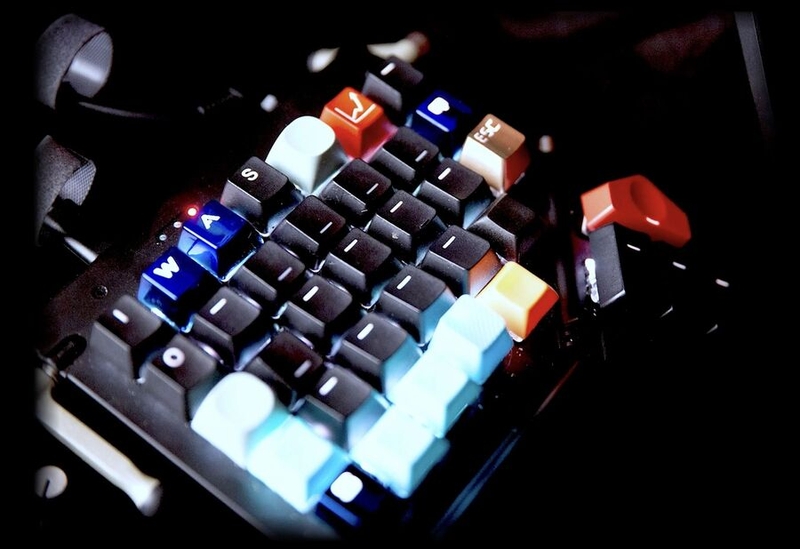 What would be your dream setup?
My dream setup is the one that I have now. It is brand new, and I've been dreaming about having this kind of setup. The only thing that I'd like to add is the Planck EZ to use with my laptop when I am away writing scripts for my videos.
Other than that, I don't think I would change anything from the current setup I've got. At least, not for a very long time!