The people who use our boards.

272 interviews

 

since 2018
Ben Borowski
Creative Technologist
Who are you, and what do you do? What do you like to do outside of work?
I'm Ben Borowski AKA @typeoneerror.
I'm currently have a blast doing various product things at Precision Nutrition, where I do design, programming, and strategic work. I also do systems consulting with my partner Marie Poulin via Oki Doki, where I also ship and maintain our course-launching SaaS platform, Doki.
Most of my downtime is occupied being a volunteer firefighter for the Halfmoon Bay Fire Department in BC, Canada.
I'm on call 24/7 and respond to medical, auto, and fire emergencies. I love being a firefighter, and my future plans are to connect my love for firefighting with application and systems design at some point!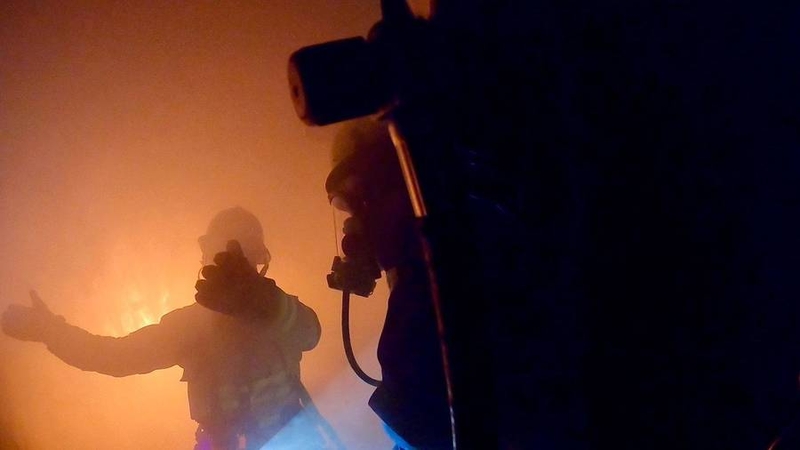 Outside of computers, I like getting tattooed, playing video games, mixing drum and bass, and hanging out with my twelve-year-old Shiba Inu, Mochi.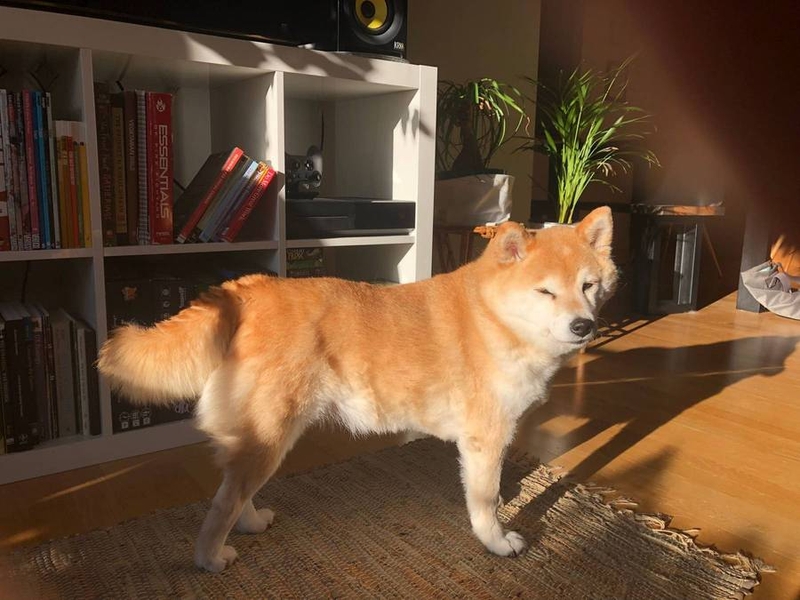 What hardware do you use?
My daily driver is a 15-inch 2019 MacBook Pro, which I use my Moonlander with.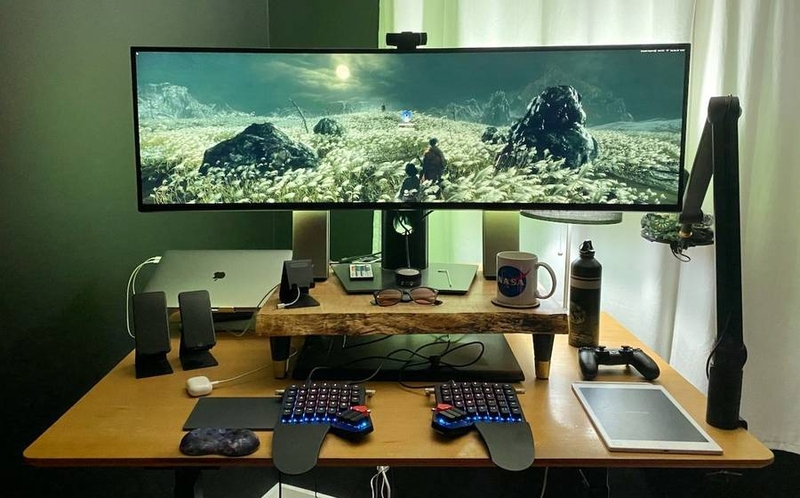 I connect this to a ridiculous Dell 49" UltraSharp, which has been a game-changer for me. I highly recommend a larger monitor over a two-monitor setup!
I use the MBP to connect to my dev machine, which is a NUC that runs Ubuntu Server 20.x.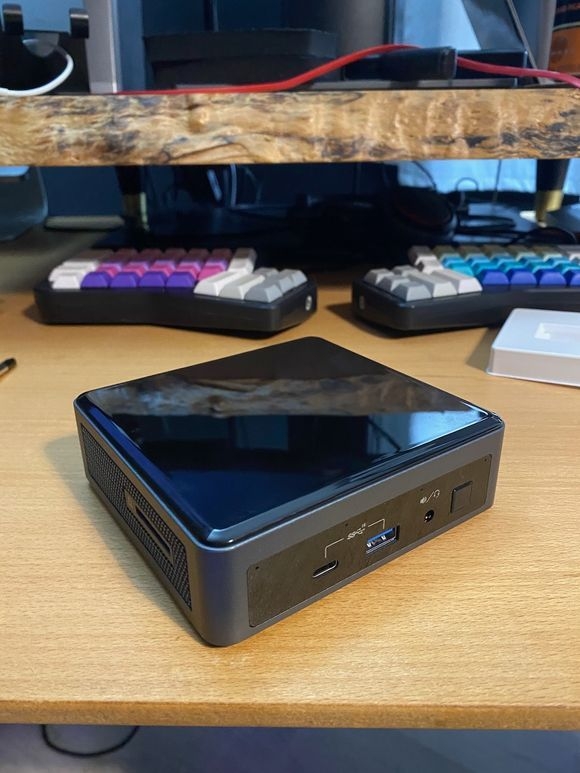 I do a lot of cross-platform mobile development, so I have a series of current devices for testing on stands.
Also do a lot of pairing and calls, so a Logitech C920, the Blue Yeticaster, and a set of AirPods Pro help me stay connected.
Bose speakers, a HooToo USB hub, and an Apple Magic Trackpad 2 round out the gear.
I have a sit/stand desk from GeekDesk. When I'm sitting, I switch between a busted old Aeron chair and a new Varier kneeling chair. Standing time is made more comfortable with an Imprint mat.
On the right on my desk, you might spy a reMarkable tablet, which I use to take notes that I'm not capturing in Notion.
I previously used an Ergodox EZ with a simple keycap swap.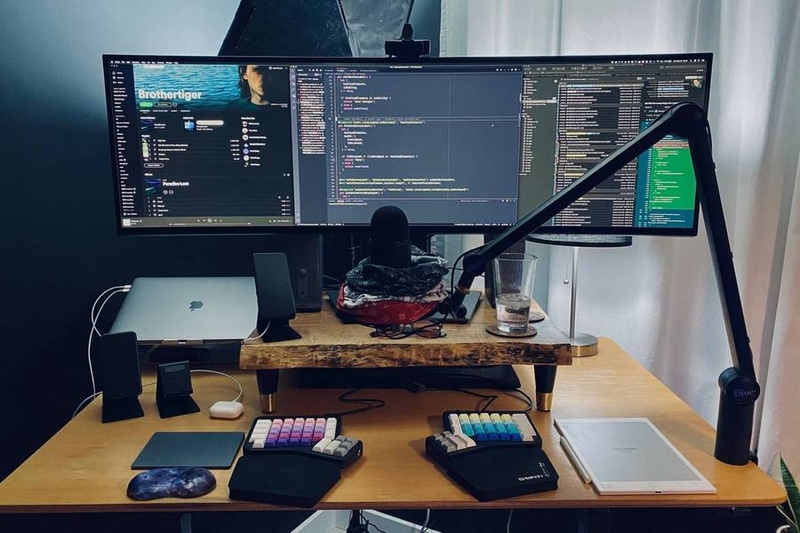 And what software?
I spend most of my day in Firefox, Notion, VS Code, Tower (for Git), and iTerm. I love Vim and utilize VS Code's Vim plugin.
VS Code's remote SSH plugin lets me connect to the NUC and save all the precious resources for running Slack and Firefox tabs on the Mac.
I recently picked up DataGrip by JetBrains, which has really leveled up my PostgreSQL skills.
I use Divvy to manage windows, including mapping all my window moves using the Hyper key and various Vim moves as well. I really love the switch-up from 2x monitors to 1x super-wide.
Focus helps me manage distractions and Pomodoros, I design in Sketch.app, and I would be super-sad without Spark for email.
What's your keyboard setup like? Do you use a custom layout or custom keycaps?
At the moment, I'm obsessed with my Moonlander. I'm continually updating my layout.
I just swapped out my ErgoDox EZ for the Moonlander. My ErgoDox EZ just has some cheapo keycaps, which I rainbowed out on. Now I don't have to customize my caps, because the Moonlander's light show is super fun.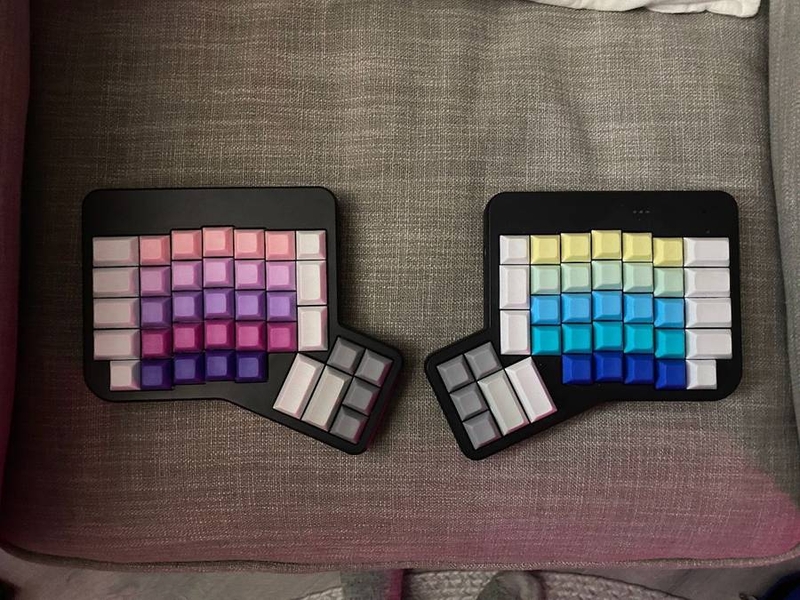 I also have a Planck EZ, which I keep in other parts of the house and travel with. Though I haven't been traveling of late for obvious 2020 reasons, in the summers I sometimes go up into interior of British Columbia and fight wildland fires. We typically work structure protection, which is a night shift, so I have an iPad and my Planck for emergencies (though the firefighting is brutally tough work, so usually I'm just sleeping).
What would be your dream setup?
I'm currently exploring using Talon to write code via voice. Though I love doing as much as possible on my keyboard, RSI has definitely lead me to think about how I might reduce typing even more.
As I work with Talon basics, I'm starting to think about how I might update my Moonlander layout to add layers to support this move.