The people who use our boards.
Matthew Konstantinou
Software Engineer
Who are you, and what do you do?
I'm Matt, a software engineer in the publishing industry, casual gamer, and cooking hobbyist While my career is mainly focused on web and service development, I spend my free time climbing my way up the ranks of Overwatch, learning to cook new and unique recipes, and attempting to teach myself the intricacies of machine learning.
What hardware do you use?
My home computer is a custom build, featuring an Intel i5 4590 and and a GeForce RTX 2070. For peripherals, I have my white ErgoDox EZ Shine with Gateron Red switches, a Logitech G600, and a pair of Audio Technica M50s. For productivity, I use an LG 29UM65 Ultrawide monitor, with an Acer XF240H for gaming.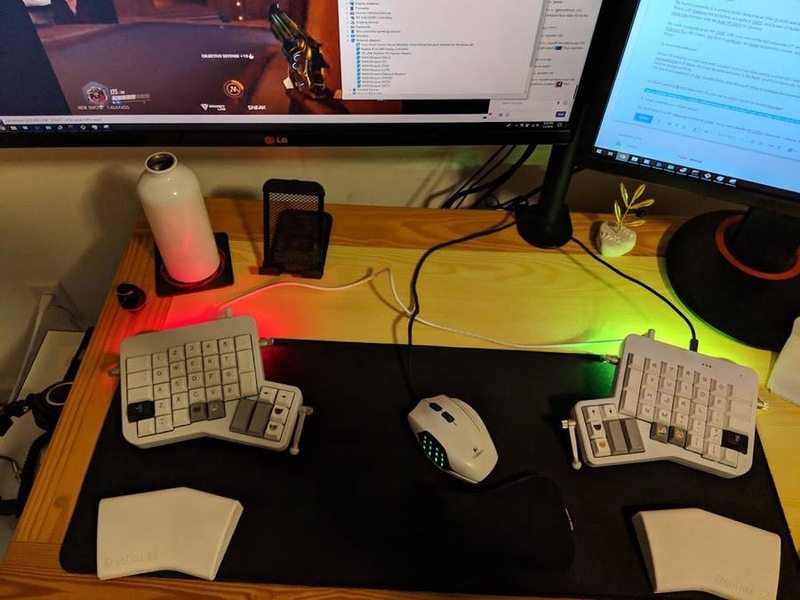 My work computer is an HP Z440, with your run-of-the-mill corporate 27" and 24" monitors. For peripherals, I have a second ErgoDox EZ with Cherry MX Brown switches, an Anker ergonomic mouse, and the same Audio Technica headphones to help me focus.
And what software?
When I'm working on web front end, I spend most of my time poking around VS Code. Otherwise, I spend my day building Java microservices in Eclipse. My main terminal emulator is Git Bash, and I'll occasionally hop into Vim to make quick changes and resolve merge conflicts. We use a smorgasbord of Jira, Google Drive, and Microsoft Office to manage documentation and ticketing.
What's your keyboard setup like? Do you use a custom layout or custom keycaps?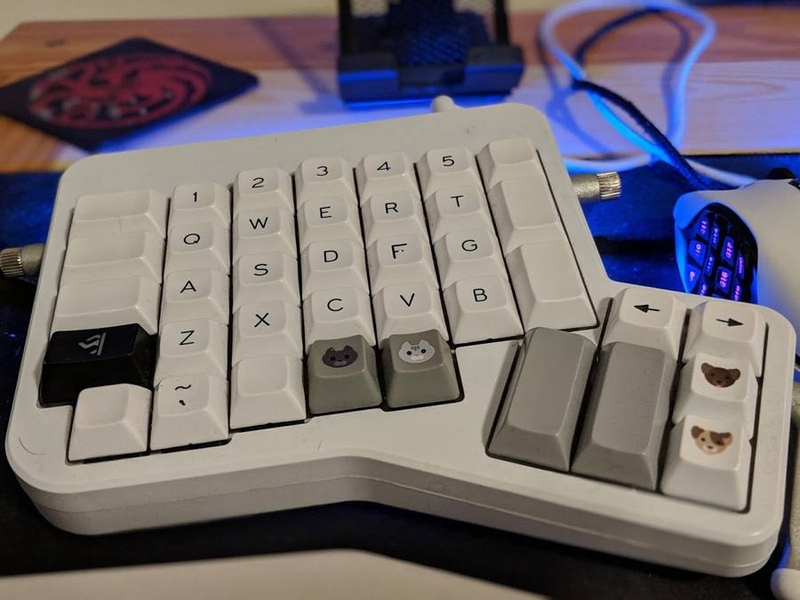 Of course! I initially bought my first ErgoDox to fight the symptoms of carpal tunnel, so the tilt kit and custom layout are a must to reduce strain on my hands and wrists. While my layout is mostly standard, I've moved a couple important keys like backspace and the brackets to more natural positions. I've also added an extra two layers with Function keys and media control to make debugging easier (and one-handed!). I use a couple of enthusiast keycaps, including eight cats and dogs and a set of Portal caps for my shift buttons.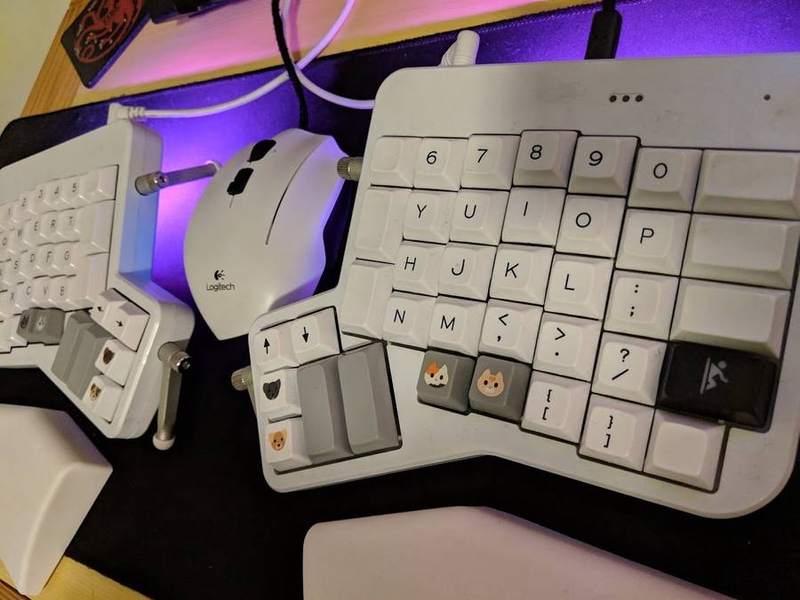 What would be your dream setup?
My ideal setup is a 34" ultrawide monitor at 144hz, along with a beefier AMD R7 2700x. Otherwise, I already have it!