The people who use our boards.

256 interviews

 

since 2018
Anton Chikin
Clojure Programmer
Who are you, and what do you do?
My name is Anton, I live in Russia and I'm Clojure programmer. I work remotely for a European advertising startup. In my spare time I enjoy skydiving. A while back, I damaged my wrists, so I'm in a constant search for a better, more comfortable keyboard which keeps my wrists free of pain.
What hardware do you use?
As my hardware I use a MacBook 13" with an external ultrawide monitor, and an Apple Magic Trackpad as my pointing device. I use the ErgoDox EZ and sometimes Microsoft Sculpt Ergonomic as my keyboards. My office furniture mostly comes from Ikea with an addition of Russian-made Ergostol Optima standing desk.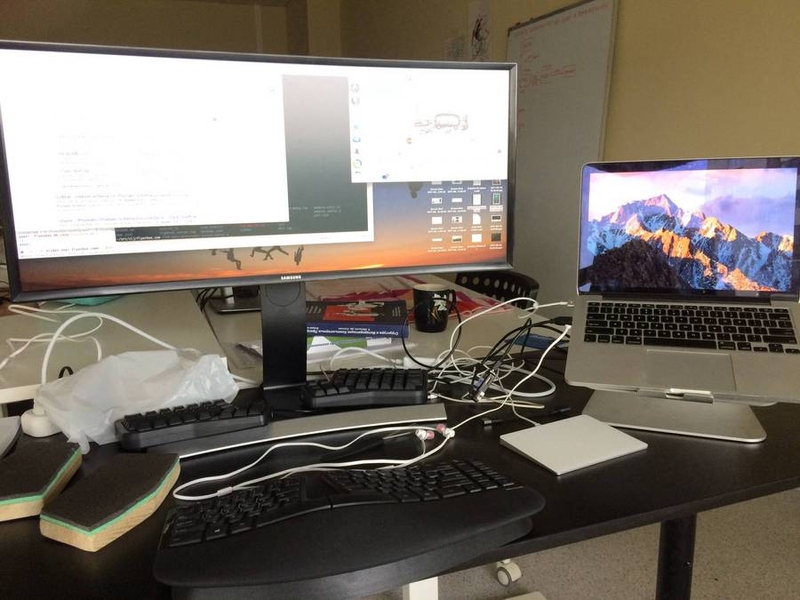 And what software?
I do all my development in (Space)Emacs and a bunch of terminal tools.
What's your keyboard setup like? Do you use a custom layout or custom keycaps?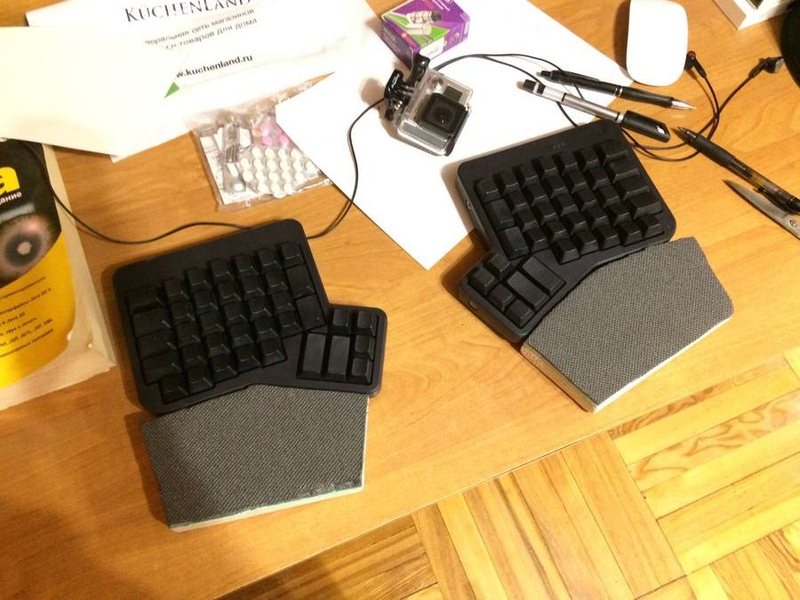 Well, I'm not into mechanical keyboards hype so I don't customize my keyboard's hardware a lot besides hand-made wrist rests, assembled from a piece of wood with yoga mat coverage. Though I do experiment a lot with keyboard layouts, partly because Russian don't quite fit on Ergodox and partly because I love to experiment and constantly search for a better experience.
What would be your dream setup?
My dream keyboard setup would be ErgoDox and Microsoft Sculpt hybrid with low-profile mechanical keys, embedded wrist rest, ortholinear layout and a thumb cluster. Also I would try one of those futuristic chairs with keyboard and monitor embedded, where you can lay down like a battleship pilot :) I hope someday I'll have enough spare time so I can make my very own keyboard that fits me!