The people who use our boards.
Rosa Hernández
Senior Designer
Who are you, and what do you do? What do you like to do outside of work?
I'm Rosa, and I am an Oslo-based designer working with interactive installations for museums and science centers. I enjoy traveling, reading and listening to podcasts (I love Mindscape, Punch Up the Jam—the older episodes, haven't listened to the recent ones—and I'm starting with Hardcore History). I love plants, and I have quite few of them at home.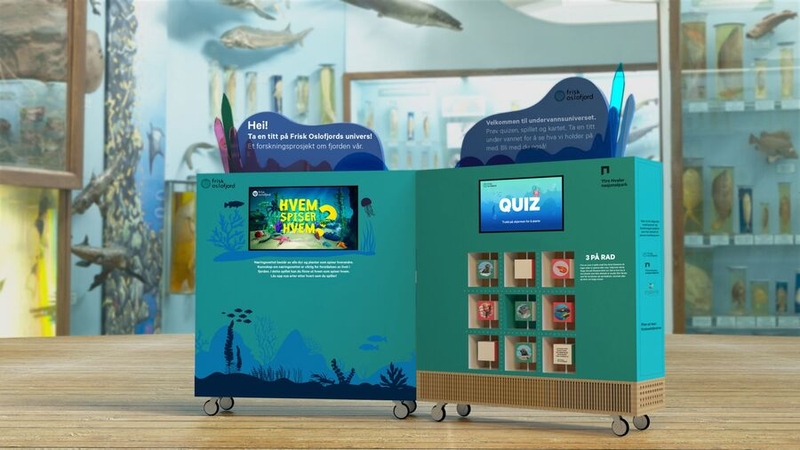 What hardware do you use?
At my workstation at the office I have a standing desk, a footrest, and the office chair. I work on a PC equipped with an RTX3070 graphics card, Intel Core i7-9700K, a 32" Dell display (DELL UP3216Q) on a monitor stand, and an HP side monitor.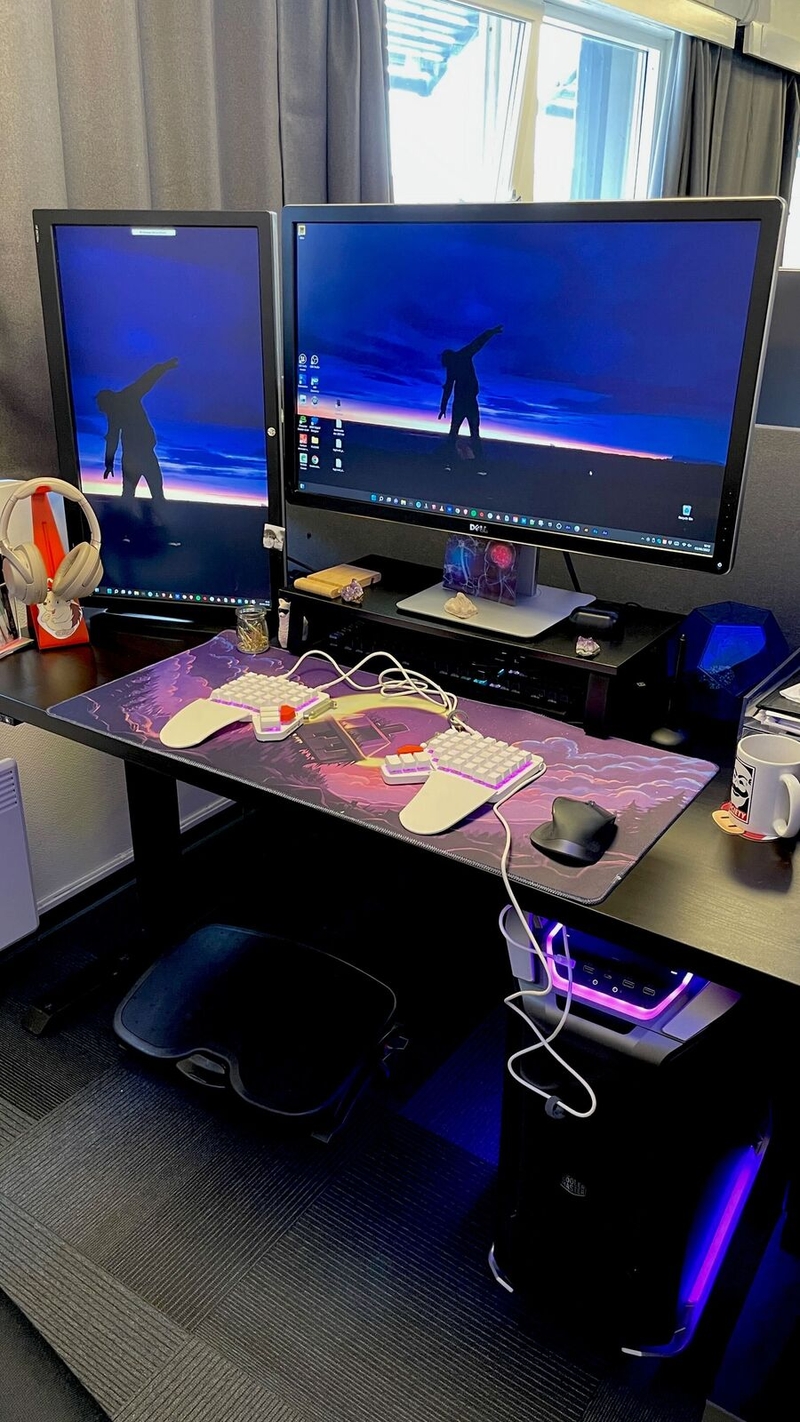 I use a Logitech MX Master mouse with a nice mouse mat from The Key Company. I also use a Wacom Intuos S and a large Wacom Intuos Pro. For sound, I generally use my Sony WH-1000XM3 headset. I also have hooked up a Corsair Gaming K95 RGB Platinum keyboard.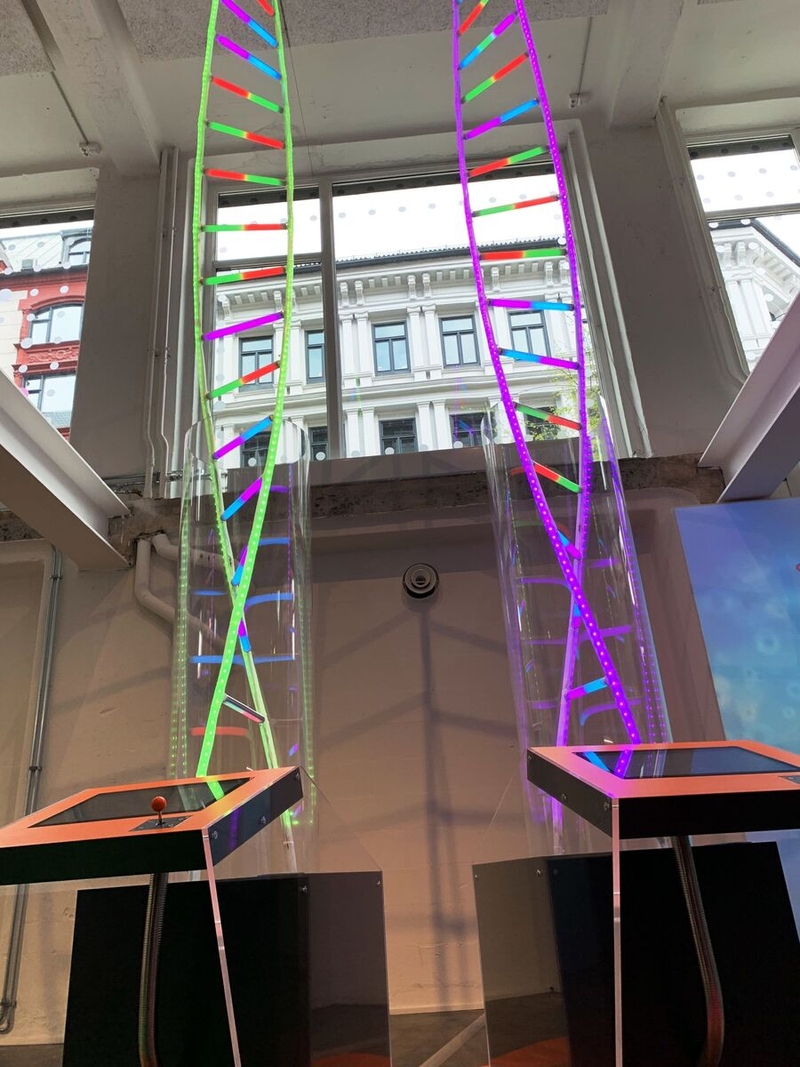 The centerpiece is, of course, my Moonlander keyboard. I got it less than a year ago, and I love it! I still need to learn more about layouts and so forth. So I use it in the default mode for now.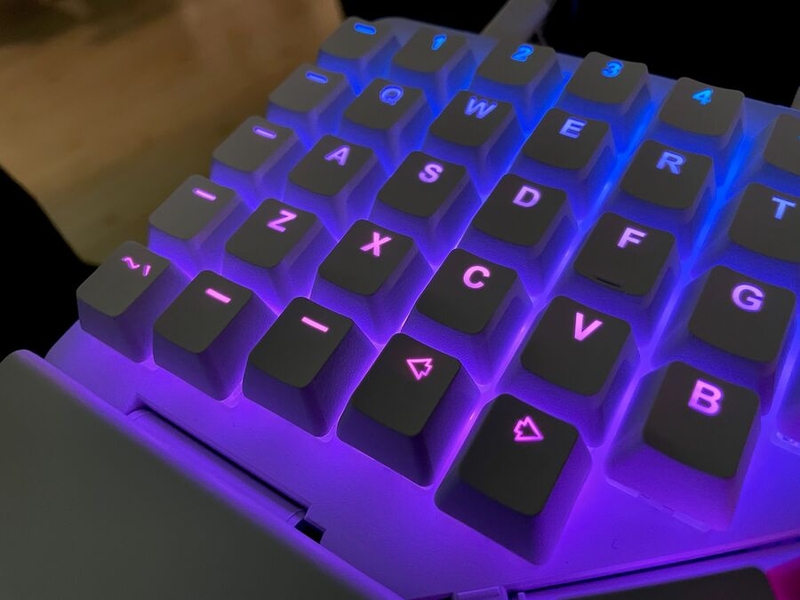 At home I work from an ASUS Studiobook with a 32" 4K U3219Q Dell monitor. Sonos speakers for sound, and I have a Herman Miller chair.
And what software?
At work we use the Google ecosystem, so I use Google Slides, Sheets, and Docs for internal stuff. I use Slack for internal communication. For design I use the Adobe Creative Suite, focusing on Photoshop, InDesign, Illustrator, and After Effects. I also use Cinema 4D with the Octane renderer, and SketchUp for quick and easy sketches. For 2D animation, I use Spine.
I have started using Unreal Engine for some projects, both interactive installations and a couple VR projects. I am starting out and exploring Character Creator, iClone, and Substance painter.
What's your keyboard setup like? Do you use a custom layout or custom keycaps?
I have the default layout, using the Norwegian language as input. I got some pretty keycaps from pimpmykeyboard.com ("Hana"), but I haven't set them up yet. So I am using the Moonlander "as is" for now.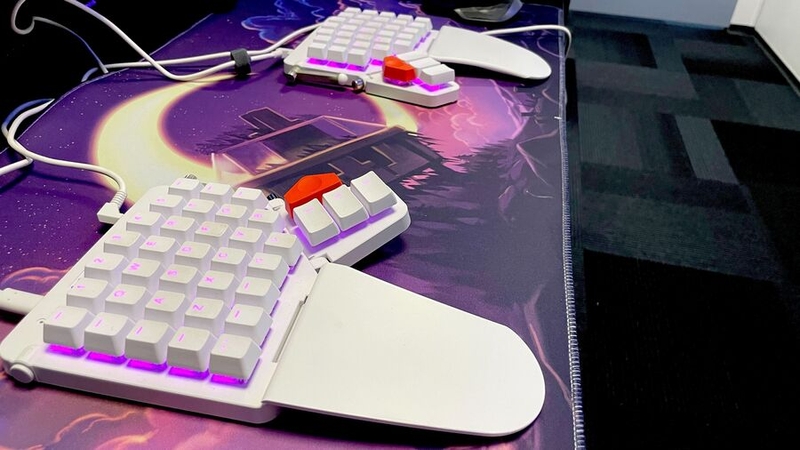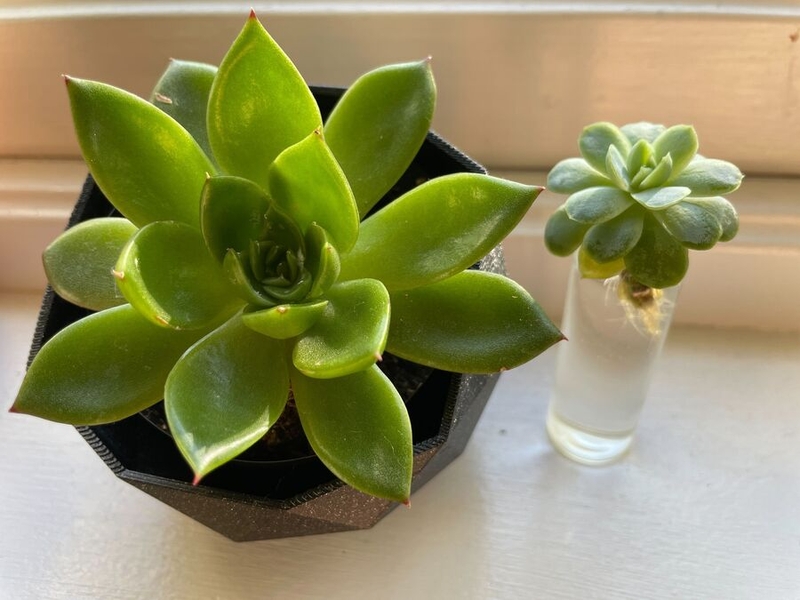 What would be your dream setup?
I would like to try the Tripod Kit for the Moonlander at some point :) and a bigger screen.