The people who use our boards.

272 interviews

 

since 2018
Manny Ikomi
Associate UX Designer, IBM iX
Who are you, and what do you do? What do you like to do outside of work?
I'm Manny : a queer, black, class-of-2022 college grad with a bachelors in Interactive Design. I recently transitioned into my first tech job as a UX Designer at IBM, after working as a graphic designer and freelancing since 2014.
When I'm not working I'm usually playing video games like League of Legends with friends, hanging out on Twitch, or roller-skating at my local rink. I'm a casual content creator as well. I produce a podcast with my best friend called Gay, Geeky, and Tired. I also live stream my own design and web development side projects on Twitch!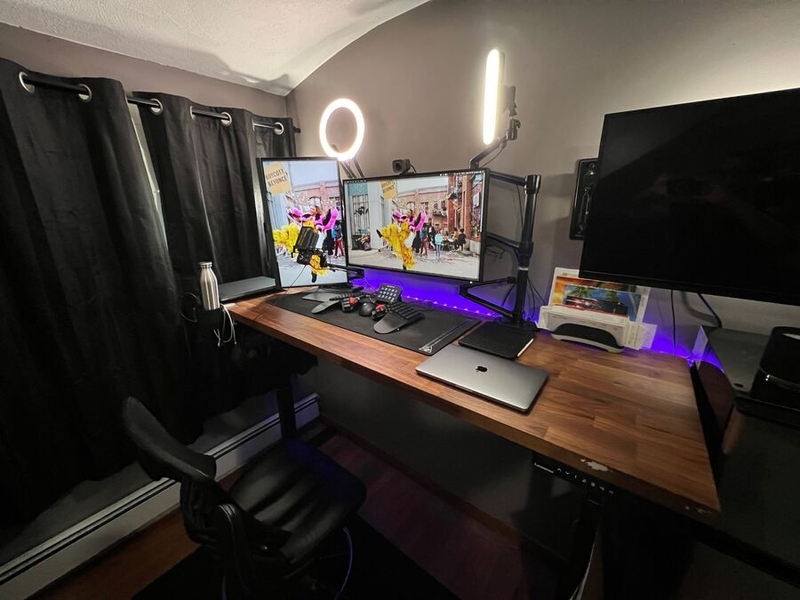 What hardware do you use?
Because of my content creation hobbies and the shift to remote work, I have acquired quite a lot of gear, including my Moonlander. It all sits on a seventy-four-inch-wide Ikea Karlby countertop I mounted to an Autonomous V2 sit/stand desk frame.
The bread and butter of my setup is the 16-inch MacBook Pro M1 Max and CalDigit USB-C hub. Together they drive my dual BenQ 4K displays (32-inch horizontal and 27-inch vertical), Elgato Stream Deck, Logitech StreamCam, Elgato Wave 3 Mic, and other peripherals through one Thunderbolt cable.
I don't use speakers aside from my MacBook's in clamshell mode. Mostly I use my Sony XM4 headphones both wirelessly and as wired audio monitors. For lighting, I have a ring light I got with my Viozon desk mounting arms and a few Philips Hue lights.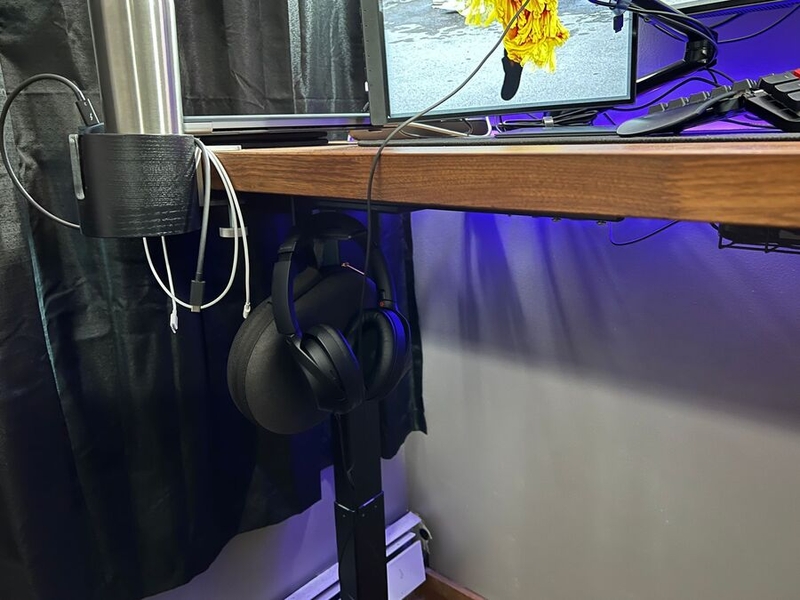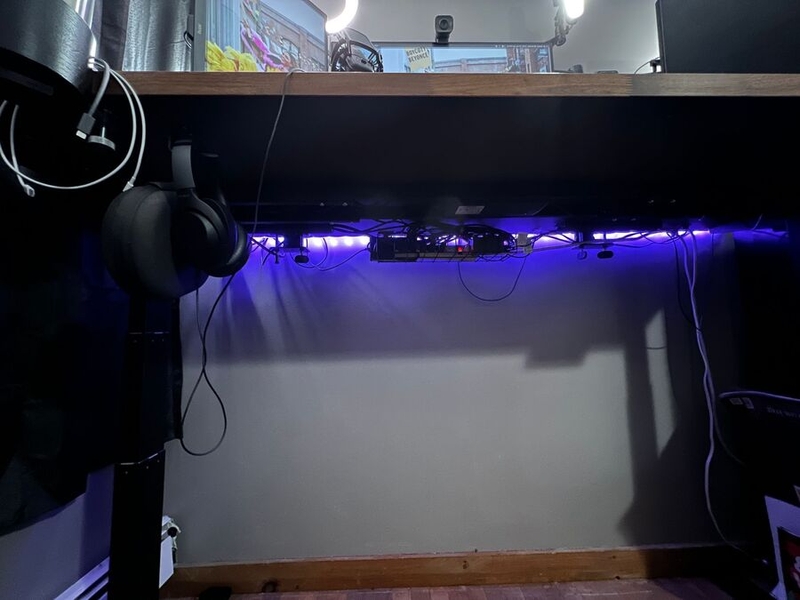 My work laptop (13-inch MacBook Pro) plugs into the setup the same way and is used similarly for meetings and productivity.
And what software?
My software daily drivers are Notion, Miro, Figma, Spark mail, and Raycast. I also use a handful of utility apps like Trickster, Yoink, and CleanShot X via Setapp. For web development, my preferred IDE is VS Code (Moonlight II theme), and I mainly use Chrome for debugging.
What's your keyboard setup like? Do you use a custom layout or custom keycaps?
The Moonlander is actually my first-ever mechanical keyboard, I chose the Cherry MX Brown switches after trying out a couple different kinds on a cheap switch tester. My Moonlander's custom layout is inspired mostly by the Logitech MX keys full-size keyboard I used for years.
The goal with my layout was to make the transition as smooth as possible by preserving how it felt to use a full-size keyboard. The first alternate layer I made was designed to have a numpad for my right hand since I wouldn't have a dedicated numpad anymore. The colors helped me learn and adjust my layout over time by mapping colors to clusters of related keys. I used yellow to indicate the primary purpose of a layer, orange for the secondary purpose, purple to indicate layer switching, cyan for modifier keys, etc.…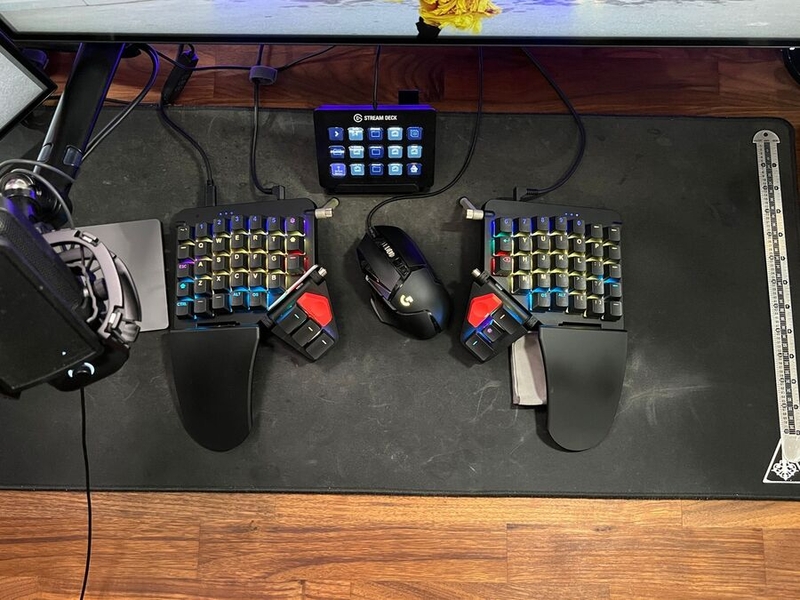 Since then I've taken advantage of more advanced features like auto-shift and tap/hold key gestures to optimize my typing experience. Now I have a few simple layers customized for gaming, coding, the numpad, etc… I also added on some of the Zip Kit keycaps!
What would be your dream setup?
Since the time of writing I think I've reached my dream setup. I've replaced my chair with the Herman Miller Embody and the USB dock with the CalDigit TS4. I also found a simple dual laptop stand that maximizes my desk space and makes changing from my work MacBook to personal MacBook even easier. Aesthetically, I've always liked the idea of having an ultrawide monitor, but for streaming, screen-sharing, and my kind of productivity needs, it doesn't seem practical. Cleaner cable management would also be nice, but given the amount of hardware I use I'm okay with where it's at.
I can't think of much else I'd want or need for my setup other than changing the location to have large windows, natural lighting, and a better view of nature or the ocean!