The people who use our boards.

256 interviews

 

since 2018
Paula Muldooon
Backend Engineer & Violinist
Who are you, and what do you do? What do you like to do outside of work?
My name is Paula Muldoon, and I am a backend engineer and violinist. I currently work at BRYTER, where I focus on generating documents created as part of legal processes (I promise—it's more interesting and necessary than it sounds!) and make bad puns. I am originally from the USA (Massachusetts) and have lived in the UK for about ten years, in London, Liverpool, and now in Cambridge, where my husband and I have just bought a house. I hold degrees from the University of Michigan and the Guildhall School of Music & Drama in violin performance, and my programming training comes from Makers in London, which I attended in 2017.
Outside of software work, I still play the violin professionally, as first violinist of the Cambridge String Quartet and leader of the Cambridge Philharmonic Orchestra, as well as occasional teaching (mostly focused on holistic playing), composing music, and running my YouTube channel, Violin with Paula. I've played violin all over the world, including Carnegie Hall in New York, but I really love that my commute now is from the bedroom to the office!
I also founded a group called MusiCoders, which is a Slack community dedicated to bringing together people who both play music and write software professionally, particularly supporting those of us who have retrained later in life as engineers. I love playing with my cockapoo, Nutmeg, and my husband and I are keen cryptic crossword solvers. I love reading, especially books by women of colour and books on the history of women in STEM, and I love baking cookies and doing yoga. You can catch up with me further in some of my podcast interviews on my website!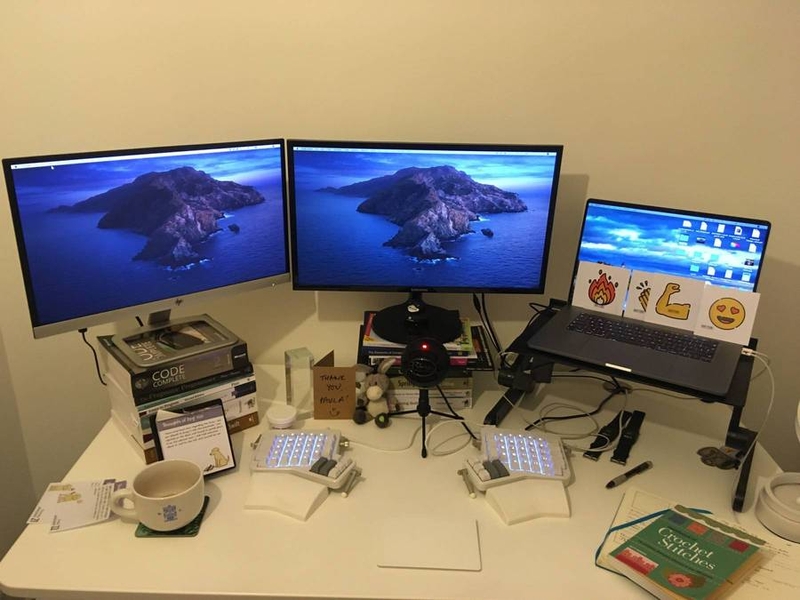 What hardware do you use?
My main violin is named Francesco, and he's an 1850s Italian instrument. I love him to bits—we've been together for thirteen years, and I'll never want another violin! I mostly use covered gut strings so I can play in modern ensembles, but I occasionally put uncovered gut strings on for groups like the Orchestre Révolutionnaire et Romantique. I generally use my 1890s Parisian bow, but will sometimes also use a modern replica of a classical-era (1790s) bow generously on loan to me from the Royal Academy of Music. I'm on the lookout for another modern violin so I can always have the unwound gut strings on Francesco to use in my quartet…we'll see!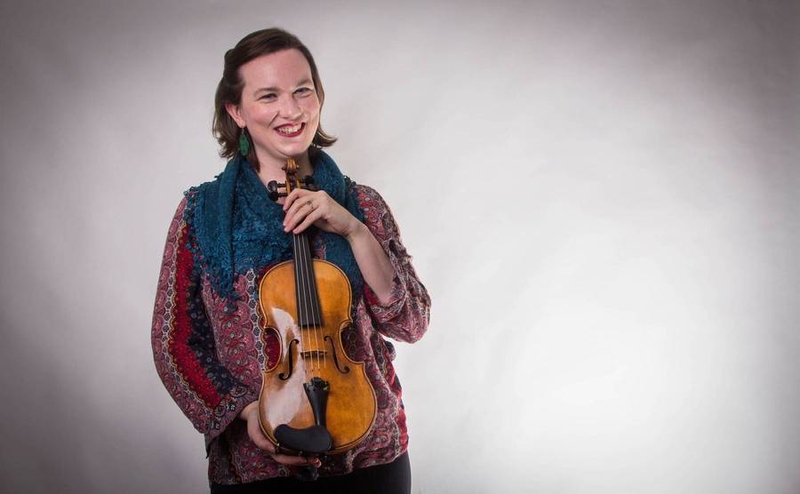 The latest addition to my instrument collection is a French 1830s instrument that has a Baroque setup (basically means the fingerboard is angled differently, there is no chinrest, and it uses unwound gut strings tuned to A415, so about a semitone lower than the modern A440 pitch), which comes with a modern replica of a Baroque bow. It was a lockdown stress purchase in November 2020, so I haven't gotten to play it with any ensembles yet, but it will be great for music by Bach, Handel, and any other composers up to about 1750.
And finally, I have a viola! It's a modern (1970s) British instrument, and it's a wonderful advanced student instrument that I can mess around with. I don't really play the viola professionally, but it's such a lovely, rich, low sound—much less squeaky than the violin!
Talking about more techy hardware, I'll start with my Blue Snowball mic—which is incredibly versatile, as I use it for violin and podcast recordings as well as work meetings. I use AirPods Pro, which I love for the noise cancellation, but if I am doing any virtual music rehearsing, I use my Bose headphones with a wired connection to get around the latency issues.
Although I started writing code on a Windows machine, I switched to Mac pretty soon and have been a happy Mac user for a few years now. I have a 16" MacBook Pro for work and a MacBook Air for personal use—and also an iPad Pro and Apple Pencil for reading music! I love my Apple Magic Trackpad, as traditional mice often give me wrist pain. And then of course I have my fabulous ErgoDox with wrist supports.
I use two external monitors, an HP 22" and a Samsung 24", both of which were a combination of cheapest and best on the market! They are propped up with the traditional programming books, despite my husband's best efforts to get me to buy a monitor arm. I have a standing desk and a Steelcase chair (hot tip—you can get expensive used chairs for cheap secondhand when startups go bust and sell them off!) Probably my most essential piece of equipment is my Thoughts of Dog calendar, which gives me a smile every morning :)
And what software?
I'm a Kotlin developer, so I primarily use IntelliJ IDEA. We work a lot with Apache POI, an open-source Java library, so IDEA interfaces smoothly with that as well. I'm a bit old-school and use the terminal for a lot of database queries, although the first thing I do when I get a new computer is to set the default git editor to Nano so I don't have to try to quit Vim! We use GitLab for our CI tool, and I occasionally use Docker to run containers. We use Slack and Zoom, and I try to remember to check my work email every couple of days! For virtual music rehearsals, my quartet has experimented with JamKazam, but it's…weird not being in the same room.
What's your keyboard setup like? Do you use a custom layout or custom keycaps?
It's pretty close to the default keyboard layout. I got the ErgoDox mostly so I could ensure my hands/wrists were in the correct angles, so I spent a lot of time fiddling with all the wing adjusters. My colleague who also has an ErgoDox keeps suggesting we compare layouts and optimise mine, but I'm happy with how it is! I would be curious to explore the rabbit hole of keyswitches, though…I have the Cherry MX Browns, which are great, but I'd be curious about the acoustics of different keyswitches.
What would be your dream setup?
I think I am pretty close to my dream setup for my coding, but for music…
…I'd love to get a wooden music stand. After years of needing a foldable stand in small London apartments, I finally have a massive music room and space for more kit! Then I'd want to invest in fancier microphones, in particular a bridge mic that would only pick up sounds from the violin.
I also want to get a set of four ergonomic matching chairs for my string quartet to use—although our cellist is very tall, so we might need to get him a piano bench. And I'd love to get an early 19th-century piano!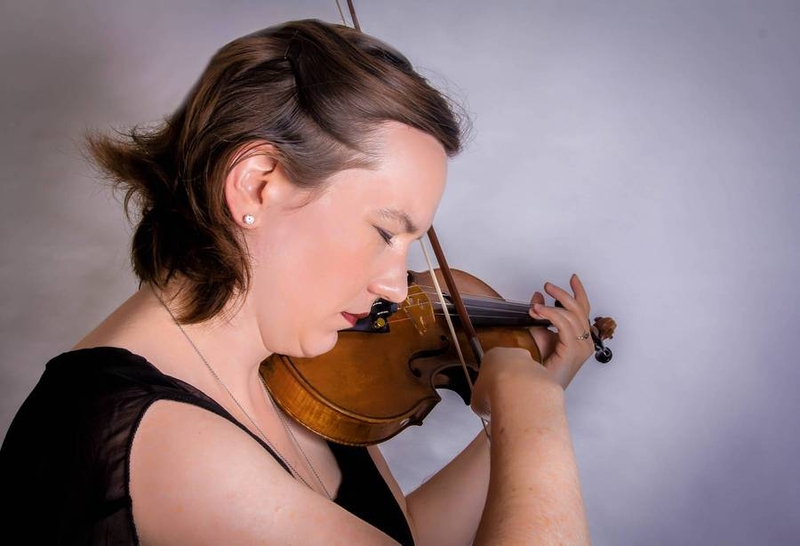 Profile photo credit: Jemima Wilcox