The people who use our boards.
Luis E. Lopez
Professional Problem Solver
Who are you, and what do you do? What do you like to do outside of work?
My name is Luis. I'm a software engineer based in Houston, Texas, where I've worked remotely for most of my career. I build solutions spanning various tech stacks depending on the needs of the project. Recently my focus has been cloud infrastructure, while my core competency is front-end development.
What hardware do you use?
MacBook all the way! I have a custom PC I built for light gaming and video capture, but I've always felt more comfortable using a Mac for development.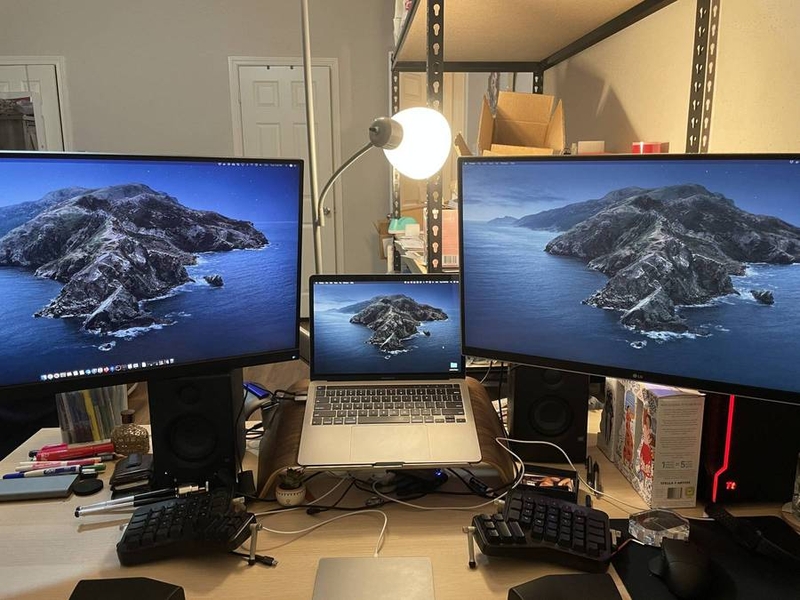 When I record a development tutorial, I'll connect my MacBook to the Elgato 4K capture card on my PC.
The following peripherals make it as easy as inserting a single USB-C into the Macbook to get started: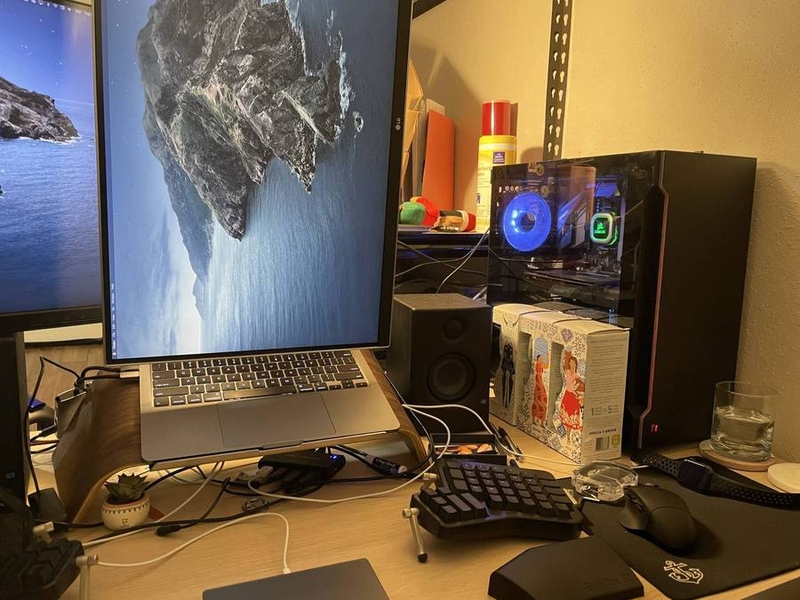 After that, front and center, is my ErgoDox EZ keyboard, Magic Trackpad 2, and my Logitech G604 mouse. For sound, it's a mix of AirPods, Bose QC35ii, and PreSonus Bluetooth studio monitors. When recording, I use a Blue Yeti microphone. For a webcam, I use a Logitech 1080p Pro. All this easily plugs into the KVM switch so that I can work between multiple computers.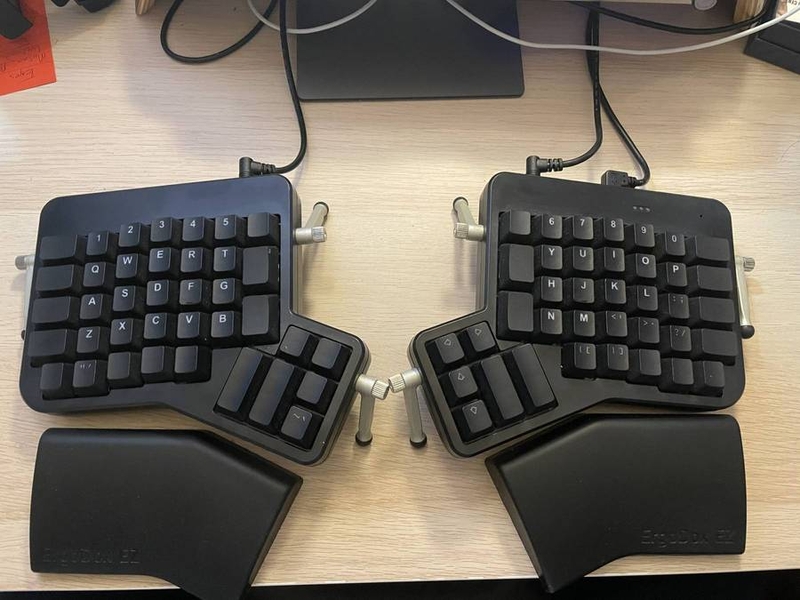 The monitors I use are mounted on these easy-to-move arms. The arms, desk, and legs were not made to work with each other, but I was able to drill, cut, and screw to make it all fit the way I wanted.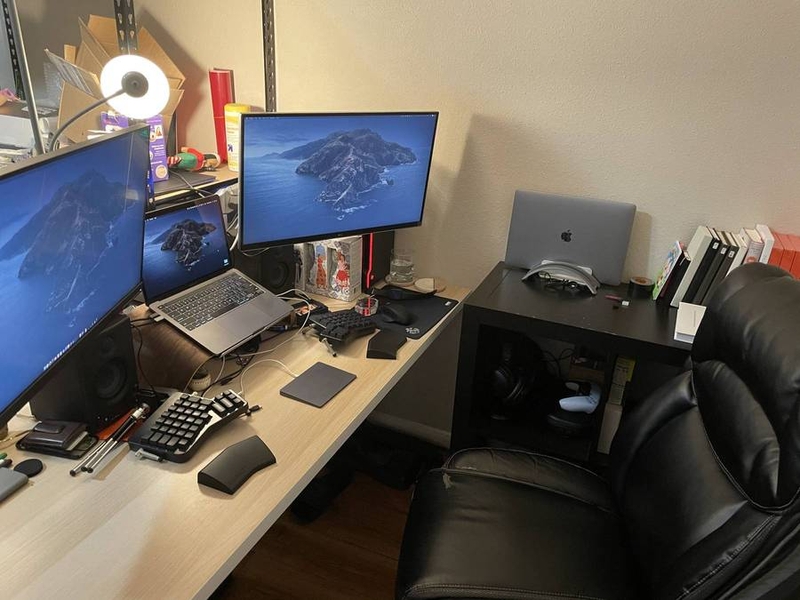 And what software?
For development, VS Code and HyperTerminal. My laptop stays open primarily as a terminal screen and for TouchID, which comes in handy when used with 1Password. ClickUp has been my main program for keeping track of all my workflows and ensuring I stay up to date with tasks and my team. Spark email is also great for a sane inbox. Its delegation and email sharing options are probably my favorite features.
What's your keyboard setup like? Do you use a custom layout or custom keycaps?
I tried to keep my layout as close to the standard Mac keyboard as possible with the goal of slowly introducing changes. I'll admit it hasn't changed a whole lot since then. At the moment, I only use the first layer, which helps with writing JS/React effectively.
What would be your dream setup?
I'd probably upgrade my desk legs next. The ones I have now can be raised; however, they are not tall enough to make standing a comfortable option.