The people who use our boards.
Pat Smith
Cybersecurity Engineer/Software Engineer
Who are you, and what do you do? What do you like to do outside of work?
Hi, my name is Patrice "Pat" Smith. I currently live in Virginia. I am a mother and grandmother. I have worked as a cybersecurity engineer for many years, and about three years ago I took a boot camp and became a full stack engineer as well. I love technology and all things associated with it. I love learning and growing. I currently work for a cybersecurity company, where I do DevSecOps among other things.
I am currently reading the book Thinking, Fast and Slow by Daniel Kahneman.
What hardware do you use?
I currently have two Ergodox EZ keyboards, one black and the white one you can see in the picture. I do plan to get the Moonlander soon. I have a dual monitor setup. I use a Stream Deck, RØDECaster Pro and AirPods Max on a daily basis. All of which I am using on my 2019 Macbook Pro core i9 powered by the CalDigit dock.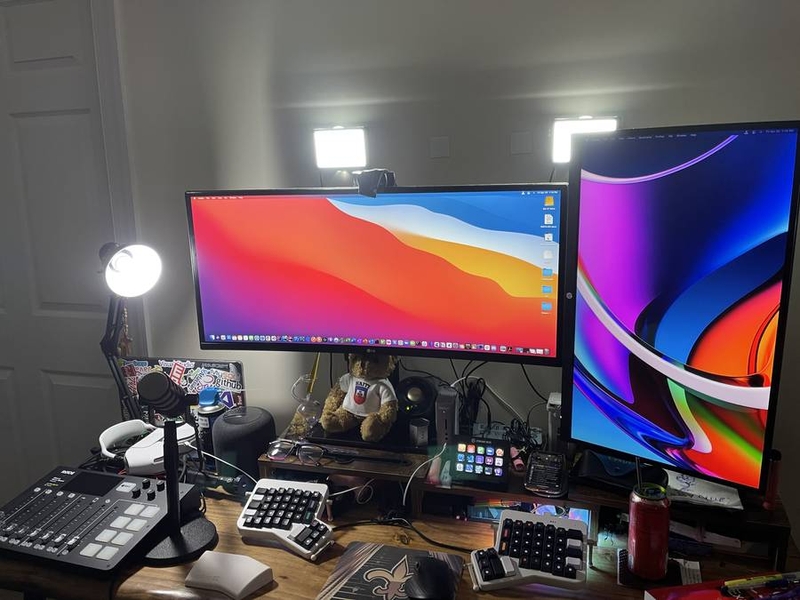 And what software?
I use such software as Rider, WebStorm, Visual Studio Code, and the Creative Cloud suite, as well as Notion and Inkdrop, to name a few.
What's your keyboard setup like? Do you use a custom layout or custom keycaps?
I am currently using the standard keyboard layout until I have decided how I want my layers and everything to go. I am using Kailh Box White switches and the Dots keycap set.
What would be your dream setup?
My dream setup would be to have a Mac Pro desktop along with the beautiful Pro Display XDR.