The people who use our boards.

256 interviews

 

since 2018
Alan Johnson
Engineering Manager
Who are you, and what do you do? What do you like to do outside of work?
I'm Alan Johnson, a software developer from the Chicago suburbs, now living in Metuchen, NJ. I work as an engineering manager at Better.com. When I'm not looking after two toddlers and two newborns, I spend my time reading, writing, listening to podcasts, and socializing.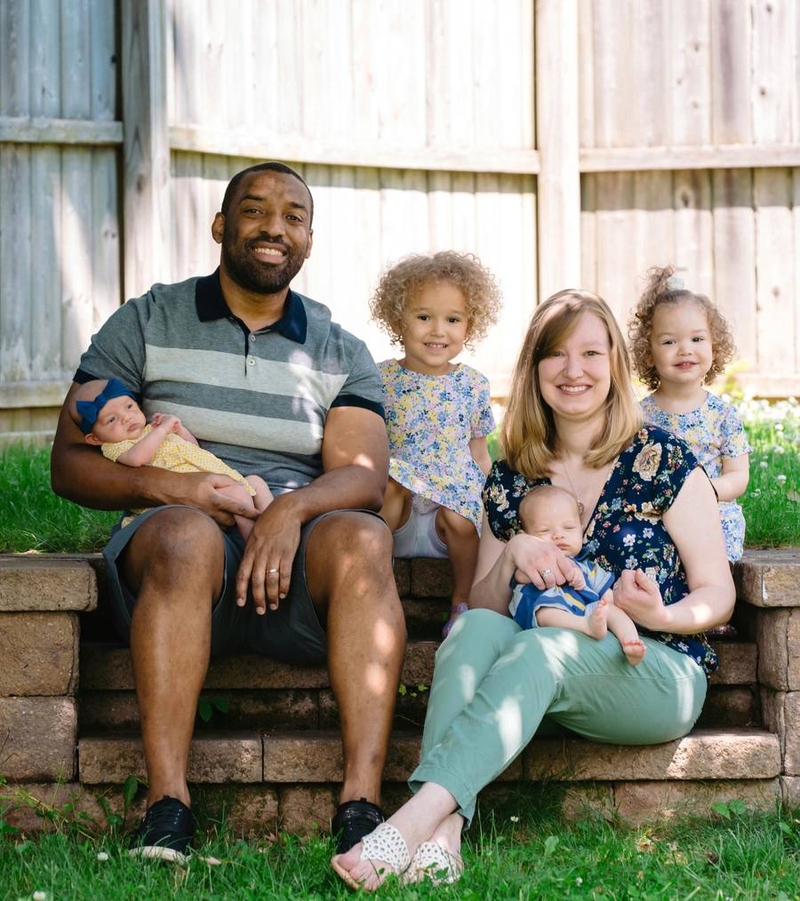 I often play Jeopardy! with my wife, and I was fortunate enough to compete on the show in February 2021, winning one match.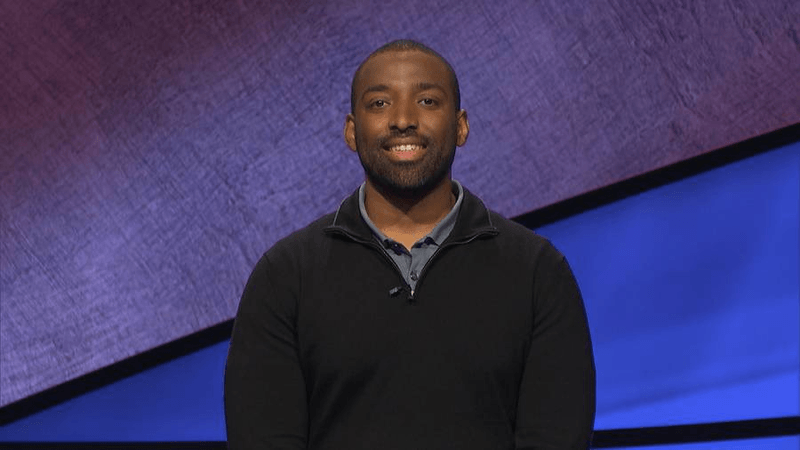 What hardware do you use?
For work, I have a 16" MacBook Pro, and for home use, I have a 14" Lenovo Yoga C940. Both are dockable to my CalDigit TS3 Plus, which connects to my Moonlander, a Magic Trackpad 2 in Space Gray, and an LG 32" monitor. It's really nice being able to switch between home and work machines with a single cable.
I'm an audio guy, so my sound setup has a lot going on. My computer sound goes into a Behringer Xenyx 802 mixer, along with my Roland Octapad, my Line 6 Toneport UX2, and my TEAC TN-300SE turntable. The sound goes out to a Logitech G560 speaker setup and Sennheiser HD 280 Pro headphones. I take work breaks to play drums, guitar, bass, or piano.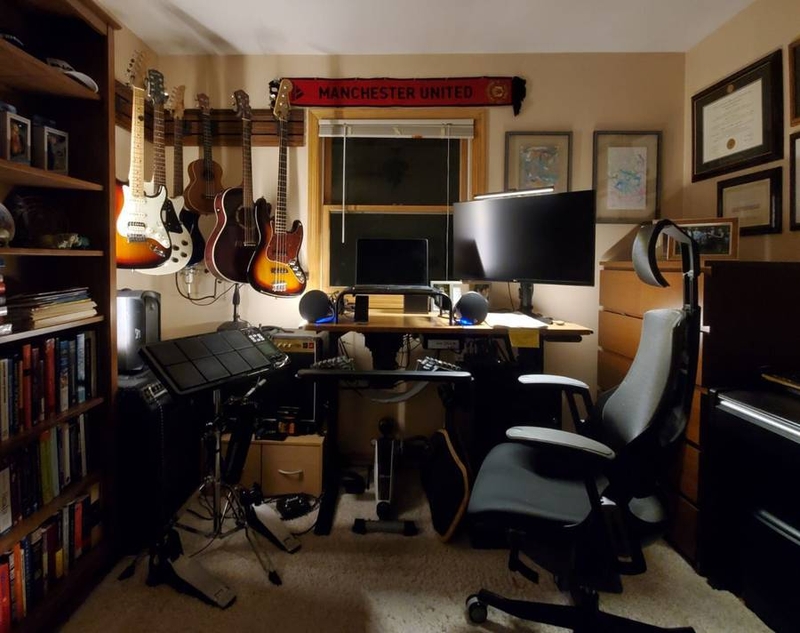 For music gear, my main guitar is an Ibanez AEF18 acoustic-electric, which I've owned for eighteen years. When I want to plug in, I have my Fender American Elite Stratocaster HSS Shawbucker, which I play through a Marshall DSL 40C combo amp. My bass is a Squier Jazz Bass, which I play through an SWR Workingman's 15 combo amp. My piano is a Yamaha Arius YDP-142R.
There's not a lot of video out there of me performing, but I made a quick one of me playing the intro to Jimi Hendrix's "Little Wing."
My desk is an UPLIFT Desk with a 48"x24" bamboo top. I sit in an UPLIFT Pursuit chair, and when I'm standing, I'm usually on my UPLIFT Motion-X balance board. For more variety, I also sometimes use my UPLIFT foot hammock or my DeskCycle under-desk exercise bike. I have enhanced my desk with LED strips to make my workspace glow, which really makes hanging out a joy at both day and night. I'm obsessed with cable routing, and have gone to great lengths to make the immense amount of wiring on and around my desk as inconspicuous as possible.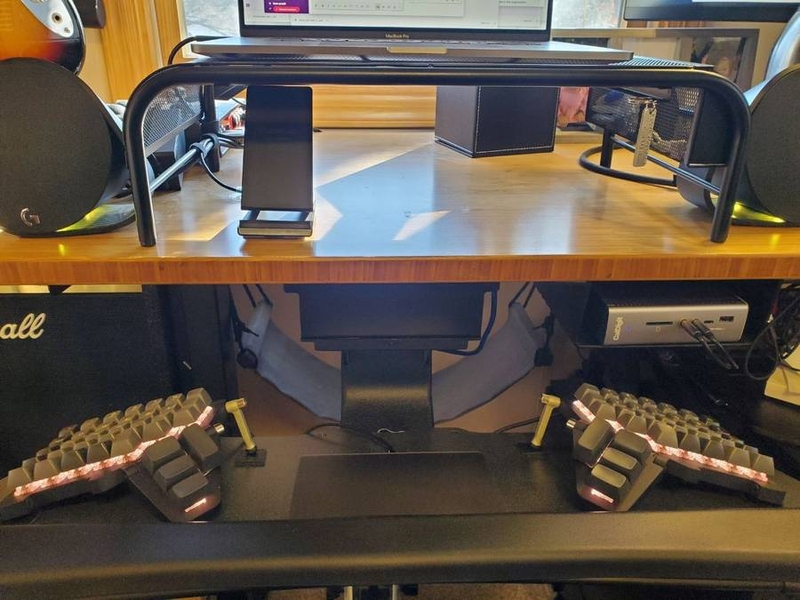 And what software?
My favorite apps are Firefox, Notion, Newton Mail, 1Password, Slack, Spotify, and Visual Studio Code.
What's your keyboard setup like? Do you use a custom layout or custom keycaps?
I've developed a custom layout that suits me very well. I put my modifier keys on the left thumb cluster and my spacing keys on the right thumb cluster. I also have tried to optimize for cursor and window navigation. I have a Windows layer that reorders the modifiers a bit, which helps when switching between machines.
As far as my hardware, I have Drop + Matt3o MT3 Susuwatari keycaps, which I love because they are sculptured and have spherical tops. Combined with the tent and split, it really makes the whole setup fit my body perfectly. I also added Zilent V2 silent tactile switches, because I spend a lot of time on calls, and I don't want my note-taking to be distracting.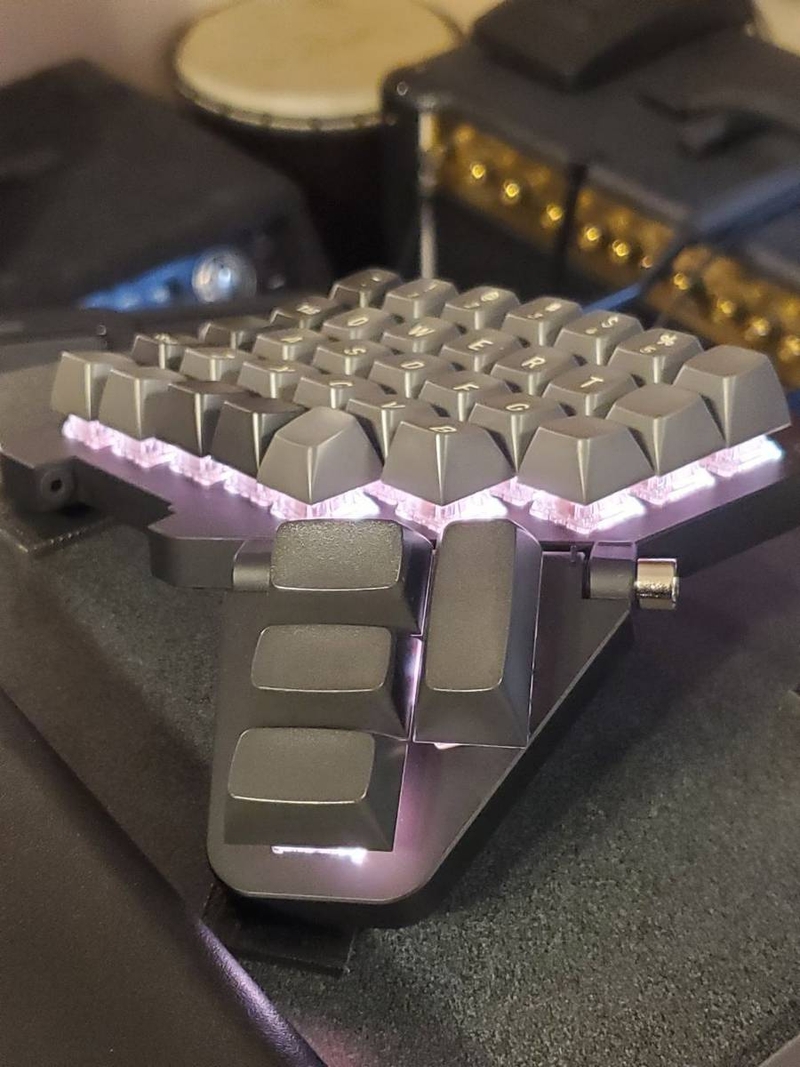 What would be your dream setup?
Pretty much what I've got now! If I had more room, I'd want a bigger desktop, but I've made it my pandemic hobby to curate my workspace, and I've just about exhausted my ideas for improvements.