The people who use our boards.
Muhammad Qureshi
Web dev, Agency Owner, and Martial Artist
Who are you, and what do you do? What do you like to do outside of work?
I am Muhammad Qureshi, a web developer who also likes to design for fun. I build handcrafted websites for tech startups and run a web development agency, Qureshi Creatives.
When I am not building websites, I am practicing martial arts and meditating. I love traditional meatball curry and mint yoghurt chutney.
What hardware do you use?
I work from home. My desk houses a dual-boot Hackintosh with macOS Big Sur and Windows 10. This thing is a beast with an i5-10400 and 32GB of RAM. All right, this may not be a beast for some people, but for me and the kind of work I do, it is. I play casual games in Windows 10. For display, I am currently using a 27" ASUS VZ279H standard 1080p monitor. And yes, I have a MacBook Air 2017 (with a dual-core i5 and 8GB RAM) that I use when I am not at my work desk.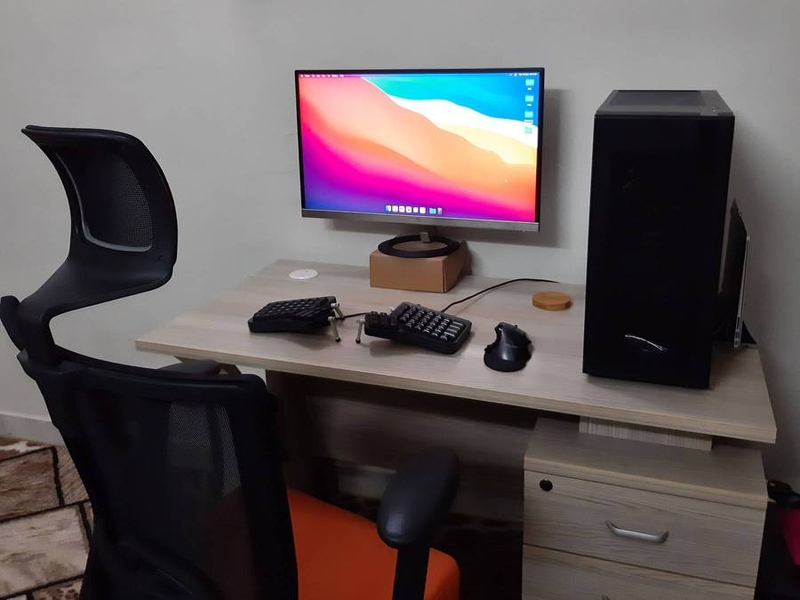 My main keyboard is an Ergodox EZ in black with Cherry MX Brown switches. My main mouse is a Delux M910 ergonomic mouse. My other peripherals include a Logitech K380 keyboard for quiet typing and a Delux M618GX vertical ergonomic mouse that I use when my wrist is in pain.
The desk is a standard desk that I bought locally, complemented by an ergonomic Merryfair Forte chair with all extras.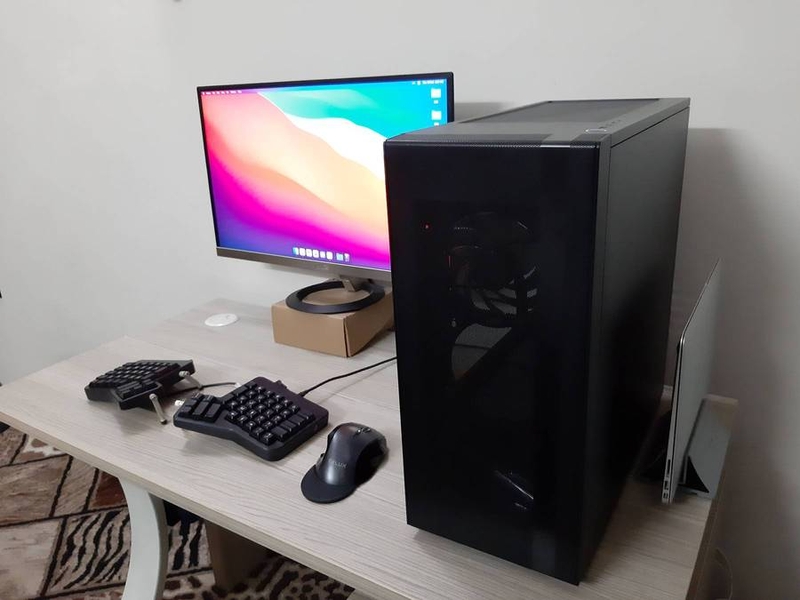 And what software?
Oh, don't let me start on this one. I use a ton of software for personal use and for my agency, Qureshi Creatives. Some noteworthy (aka I-can-not-live-without-them) examples are ClickUp, Slack, Local WP, Affinity Designer, Signal, VMware Fusion, Brave browser, VS Code, Pages, Numbers, Alfred, Magnet, Bitwarden, and many, many others.
Recently, I started to self-host web apps on a VPS. Currently the two notable apps I am running are Searx (a Google search alternative) and Nextcloud (which I'm testing for a potential alternative to Google Workspace). By the way, I use Vultr's High Frequency servers for all my needs and use RunCloud to manage them.
What's your keyboard setup like? Do you use a custom layout or custom keycaps?
I use the default keycaps with a non-default USB cable and custom layout. I regularly update the custom layout to accommodate more shortcuts that I use in conjunction with Alfred for various purposes. For example, I have dedicated keys to open up Slack and ClickUp.
What would be your dream setup?
Imagine…a dedicated room for the home office, my country's flag on one wall, desk in one side of the office, a big book rack on the other side, and a floor to ceiling window that gives a view of the green mountains. That's a dream setup for me. One day soon!