The people who use our boards.
Anuvansh Sharma
Doctoral Researcher
Who are you, and what do you do? What do you like to do outside of work?
Hi, my name is Anuvansh, and I'm from India. However, currently I reside in Norway, where I am doing my PhD research at the Department of Materials Science at the Norwegian University of Science and Technology (NTNU). My research involves working with nanoparticles (1 billionth of a metre). I synthesize fancy-looking metallic and polymeric nanomaterials that are used for 1) biomedical applications such as targeted drug delivery and biosensing applications, and 2) environmental applications such as water management and hydrological tracing; in simpler terms, monitoring the flow of water in natural water bodies.
The past few months had been crazy, with me utilizing most of my research experience in developing COVID-19 test kits for Norway. I, along with six other inventors, have mass-produced and supplied test kits not only within Norway but beyond its borders. As a result, I am a founding member and an advisor to the start-up Lybe Scientific, aiming at research, production, and supply of COVID-19 test kits. I know these terms might sound a wee bit technical and nerdy, and almost everyone is saturated with corona news by now, so I won't bore you to death with it.
I equally love spending time outside of research laboratories pursuing different interests. Being in Norway, it is customary to go on hiking/cabin trips, and I've come to enjoy that in the past few years. I've recently developed an interest in deep-sea diving, having gotten my open water diving certificate in 2019 from Bali. I was planning to take the advanced certification last summer on the beautiful Lofoten islands; however, corona seemed to have other plans. I'm hoping to continue the course in Sicily this summer (2021).
Besides these, I frequently find myself in the company of equally enthusiastic (borderline nerdy) souls who like to indulge in board games, mostly RPG and strategy: for instance, Gloomhaven, Scythe, Twilight Imperium, and Star Trek Ascendency, to name a few.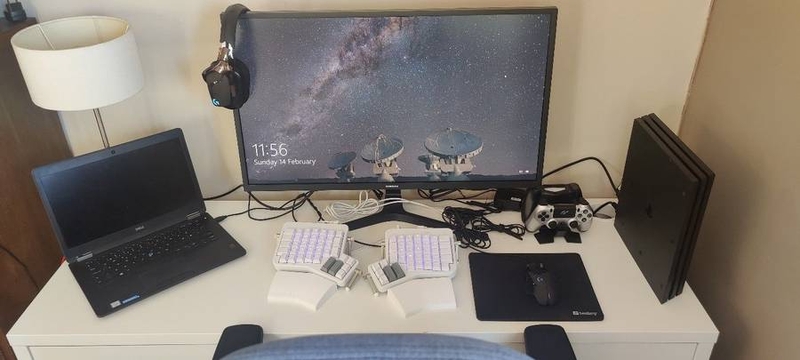 What hardware do you use?
For work, I use the university-provided Dell laptop—with Intel(R) Core (TM) i5-6300U CPU @ 2.40GHz, 2496 Mhz, two cores, and four logical processors—together with Samsung 32UJ590 monitor, Logitech G502 Hero gaming mouse, and of course the white ErgoDox EZ Glow keyboard. It was Vegar Ottesen who recommended the keyboard to me. I was a bit sceptical at first. But oh boy! Buying it quickly proved to the best decision ever! Writing anything from reports to articles to thesis was a breeze. It's truly an ingenious design.
The keyboard shows equal prowess when it comes to gaming. I use either my 15" Macbook Pro 2017 (2.8GHz quad-core Intel Core i7, Turbo Boost up to 3.8GHz, with 6MB shared L3 cache) when playing games over the Steam network or my PS4, together with Samsung C34J791 34" curved monitor, Logitech wireless G502 Hero gaming mouse on a Logitech G PowerPlay wireless charging pad, and Logitech G635 gaming headset. I also got an Arozzi Toretta gaming chair recently.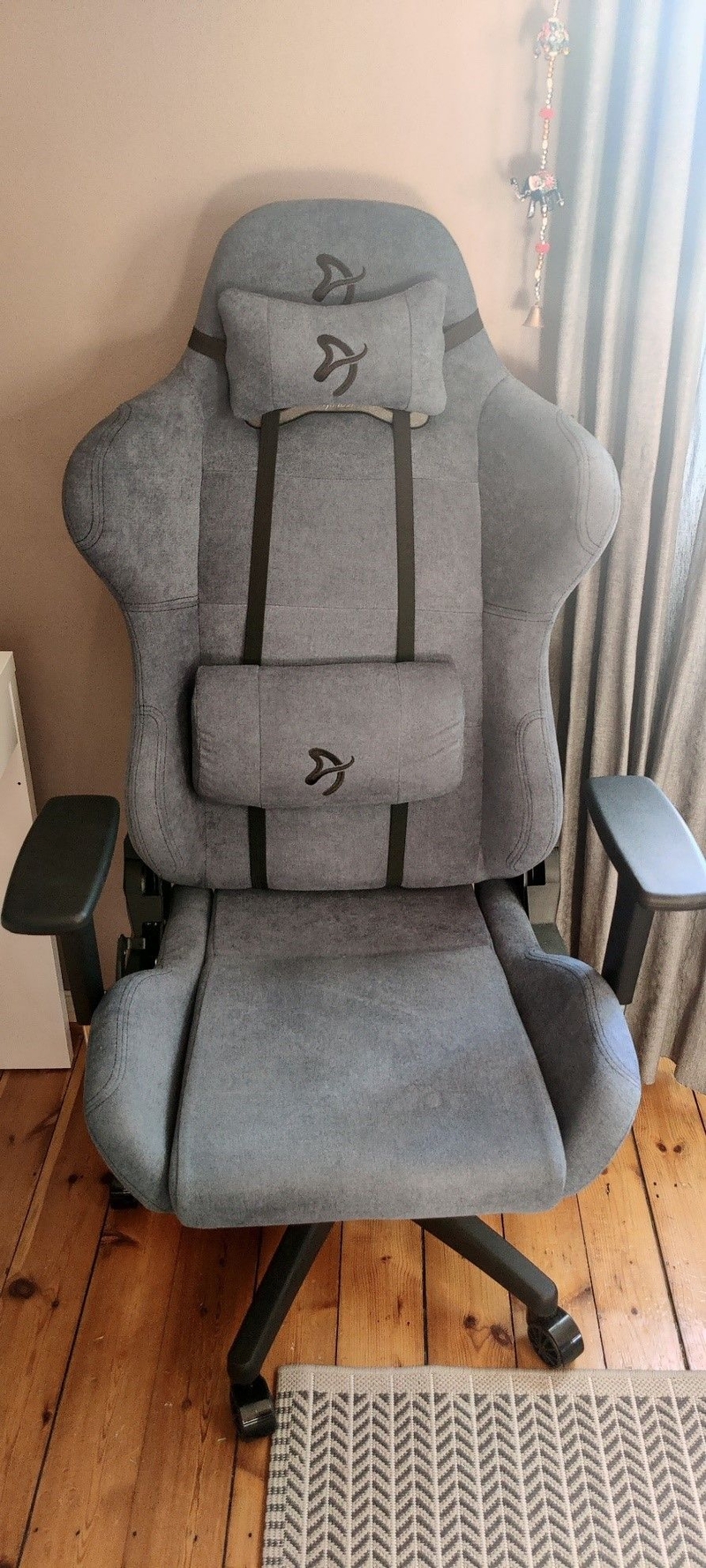 And what software?
University research involves a lot of data analysis that typically contains large datasets. Therefore, a bit of coding solves a ton of issues and saves hours. Thus, Matlab, Python and R usually get the job done for analysis and data plotting. Along with that, I use different analytical instruments that have their own inherent software to analyse the data. With the work situations being dynamic in present times, most of the meetings have moved online over MS Teams and Zoom, with a lot of presentations on MS PowerPoint. I also use a lot of Adobe software, such as Lightroom, Premiere Pro, Photoshop, After Effects, and so forth, to edit travel photos and videos.
What's your keyboard setup like? Do you use a custom layout or custom keycaps?
I have a white ErgoDox EZ Glow keyboard with Kailh Box Red switches. I use a few custom layers divided among the base (English), coding, gaming, and Norwegian. I keep experimenting and updating the layouts as needed. I currently own just one keyboard; however, my wife, who used the keyboard on a few occasions in the home office, also wants one. So, I might end up buying the Moonlander Mark I 😉 She gets the ErgoDox EZ, of course, in case you are wondering who gets to keep which.
What would be your dream setup?
Had it been a few more days, you could have seen my 'Lord of the Rings' XL gaming pad. I've had my eye on the Samsung Odyssey gaming screens for a while now and might upgrade soon. Also, I think it's time to go wireless, as I feel there aren't enough under-the-table compartments to hide the million cables. Or IKEA needs to redesign a few things, though I think wireless is the future regardless :p But, with the addition of the Moonlander I, I'd be pretty satisfied for the moment.