The people who use our boards.
Emma Anderson
iOS Engineer
Who are you, and what do you do? What do you like to do outside of work?
My name's Emma. I am a software engineer, radio DJ, and zinester from Los Angeles. I currently work at Intuit, where I develop features for the QuickBooks iOS app.
When I'm not coding, you'll find me behind a microphone. I host a weekly radio show, The Groove, which specializes in old school R&B from the 1960s and 1970s. I've been featured on NTS Radio and Low End Theorists for my DJ mixes, and I edit and co-host a culture podcast called Ichariba Choodee, which focuses on indigenous Okinawan stories and interviews.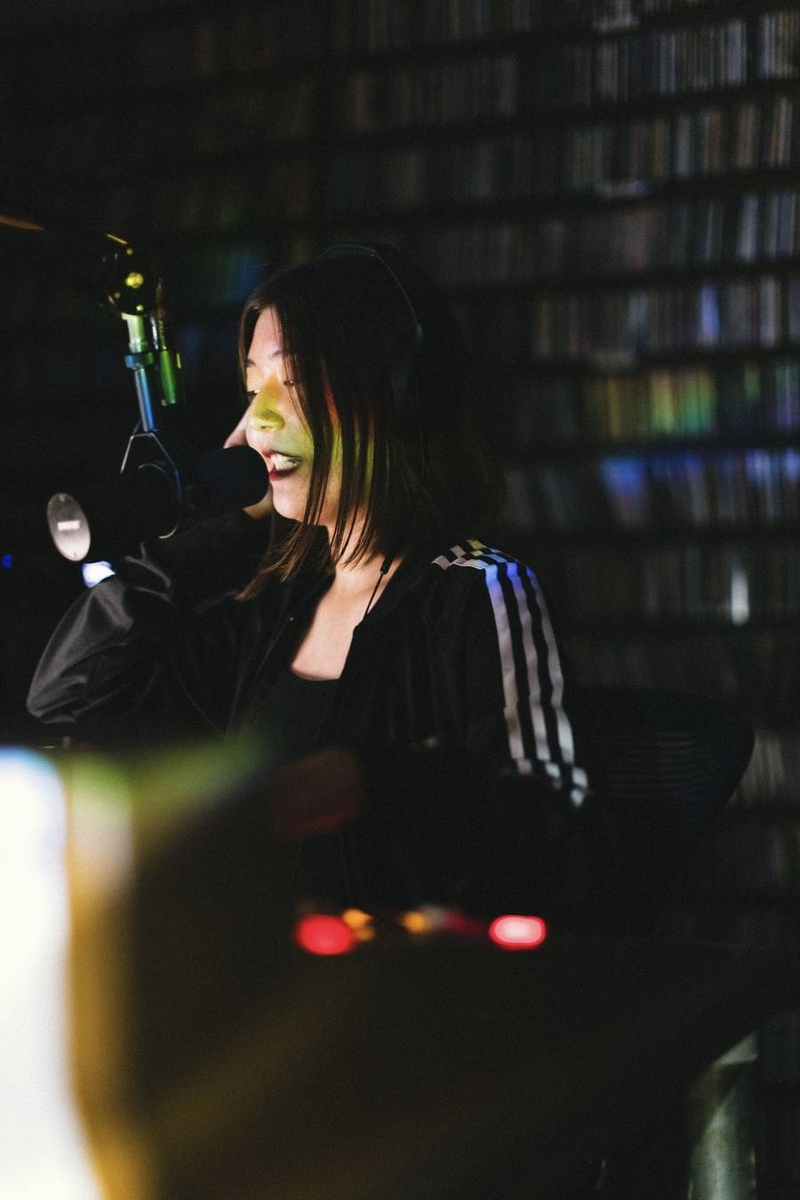 I also love to write and craft zines, which are self-published booklets printed via copy machine and sold at zine fests or art fairs. My zines cover the L.A. music scene, Jean-Luc Godard films, and my favorite actor of all time: Steve Buscemi.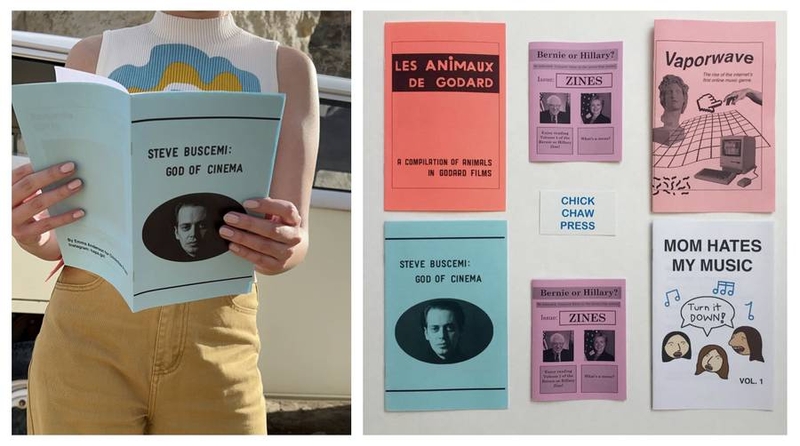 What hardware do you use?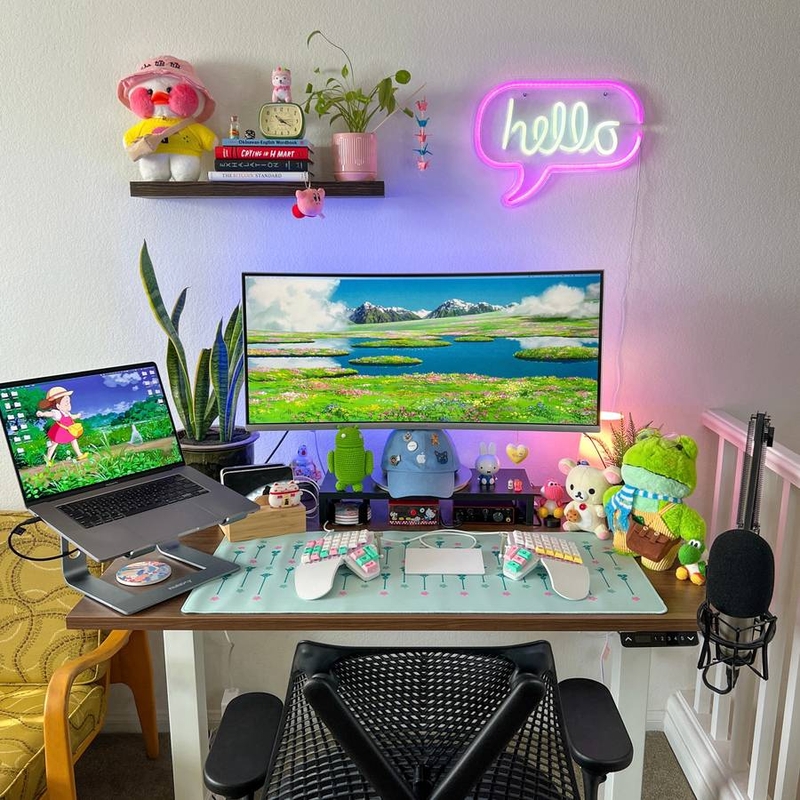 My work machine is a 2019 MacBook Pro hooked up to a 34" Samsung curved monitor. Attached to my monitor are LED backlights, which I'll switch on at nighttime or whenever I'm filming a DJ set. Atop my ALFA standing desk is my trusty Moonlander split keyboard and Magic Trackpad.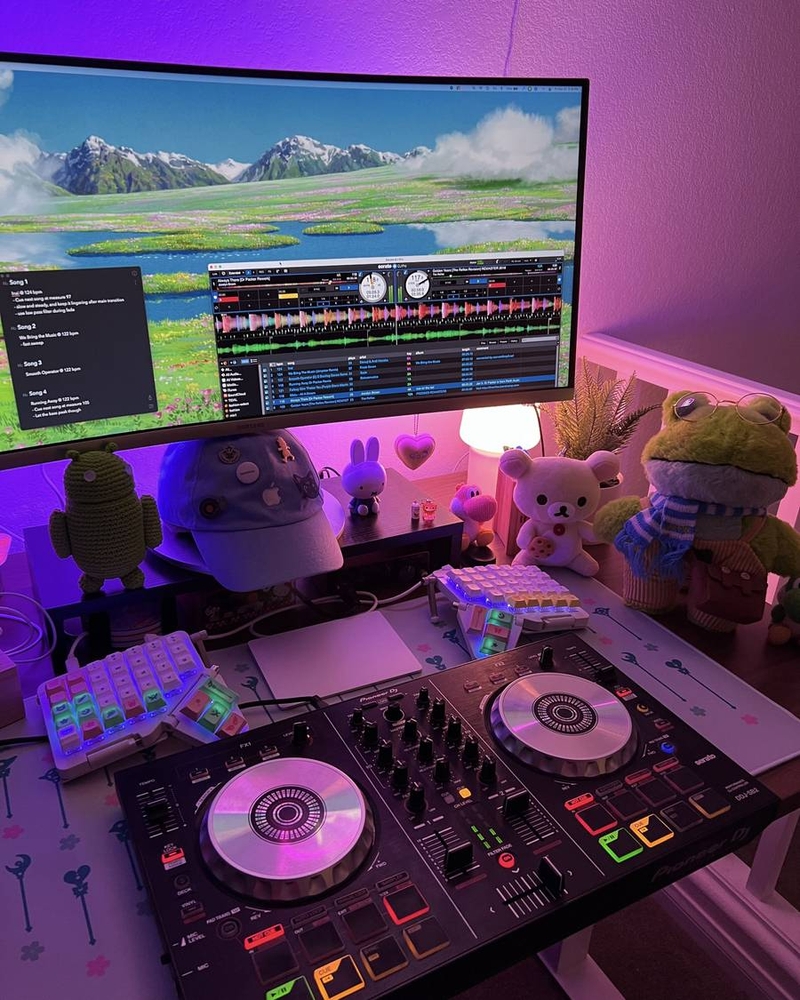 If I'm DJ-ing, I'll fold up the keyboard and make room for a Pioneer DDJ-SB2. For radio and podcast recording, I use a Røde NT1-A microphone connected to a Scarlett Focusrite. And my chair is the Sayl Chair by Herman Miller.
I have a couple fun gadgets that I'll pull out from time to time, like my Nikon FA for taking film photos or my Playtron Midi Controller, which I use to play musical fruits. It works similarly to your average plug-in midi keyboard. The only difference is that you can pick and choose what objects represent the keyboard keys (this can be fruit, vegetables, coins, or other conductive objects). When you touch an object, you're effectively closing a circuit to trigger sound.
I also gutted and retrofitted an old Mac Classic II to work as an HDMI monitor. I use the monitor as a mini YouTube player or as a retro Yule Log during the holidays.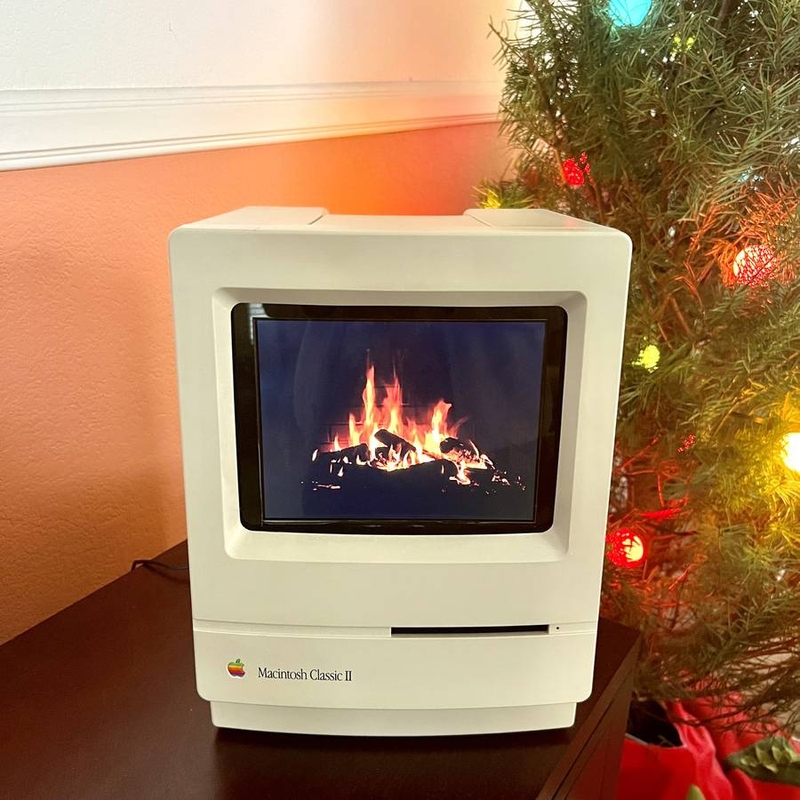 And what software?
As an iOS engineer, I spend most of my time in Xcode. I use Sourcetree for my Git client and Bear as my primary note-taking app. While I've used Bear for code snippets, I'm excited to try out SnippetsLab after reading Zoë's recommendation. I rely on 1Password for password management and Slack for daily communication. If I'm messing around with APIs, I pull up Postman and Insomnia.
For recreational coding, my go-to editor is Atom. I use Notion for jotting down personal notes and project ideas. I record my DJ sets in Serato DJ Pro, mix my radio shows in GarageBand, and edit sound visuals and radio promos in iMovie.
If there's one app I can't live without, it's Discord. Discord is my digital happy place. I admin two Discord servers and am a member of thirty-five others. These servers range from online book clubs to cryptocurrency discussion groups. My favorite server is the Cute Keyboard Club.
What's your keyboard setup like? Do you use a custom layout or custom keycaps?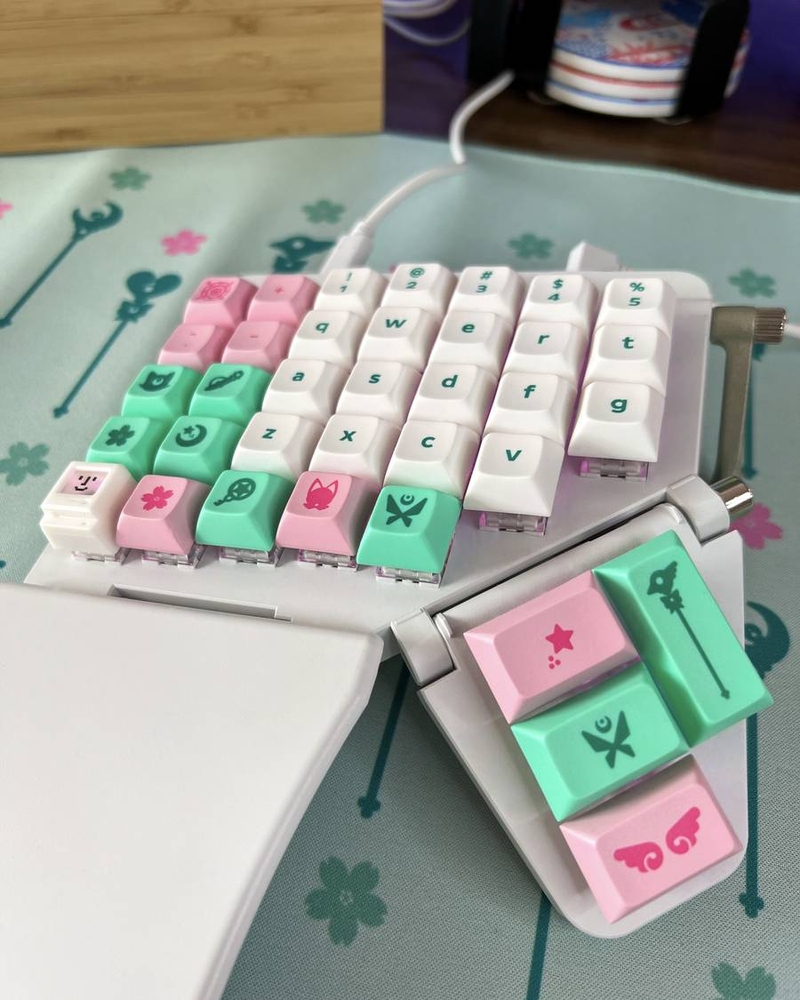 What drew me to mechanical keyboards was the customization factor. I find so much joy in setting my own keycaps and adjusting the LED backlight on my board. For my Moonlander, I chose Kailh Silver switches and upgraded to the DSA Magic Girl keyset. I also have an 80s-inspired Happy Mac artisan cap on my board, and am experimenting with molding my own polymer clay artisans.
In terms of layout, I still use QWERTY just with minor tweaks so I have dedicated buttons for copy, paste, and screenshot. My friends keep urging me to try Dvorak, but I'm averse to deviation thanks to the many years in elementary school I was forced to play Type to Learn 3.
At the end of the day, though, I do believe that deviant, unique layouts are the future. I'd be curious to try out entirely new keyboard concepts like the wearable Tap strap someday.
What would be your dream setup?
When I think about my dream setup, I care less about what I could add, and more about where I could transport it. This recent stint working from home has me dreaming of a traveling setup that can operate from anywhere in the world—a cosy cottage in Portland, a minimalist apartment in Copenhagen, or a beachside cabin in Okinawa.
With that in mind, a sturdy Timbuk2 laptop bag and a universal power adapter would be nice additions. I already have a mini DJ controller perfect for mixing on-the-go (shoutout to my friend Sara for gifting me the controller when I studied abroad in Sweden).
While this may all be a pipe dream, one thing's for sure: I'm glad the Moonlander comes with a portable carrying case!