The people who use our boards.
Who are you, and what do you do? What do you like to do outside of work?
I'm Eilert, and I'm a freelance illustrator based in Neukölln, Berlin, Germany. I am working as storyboard artist for advertising and motion agencies and also illustrate content for motion projects. I create and deliver my work 100% digitally (nowadays) but still enjoy drawing with pens and pencils.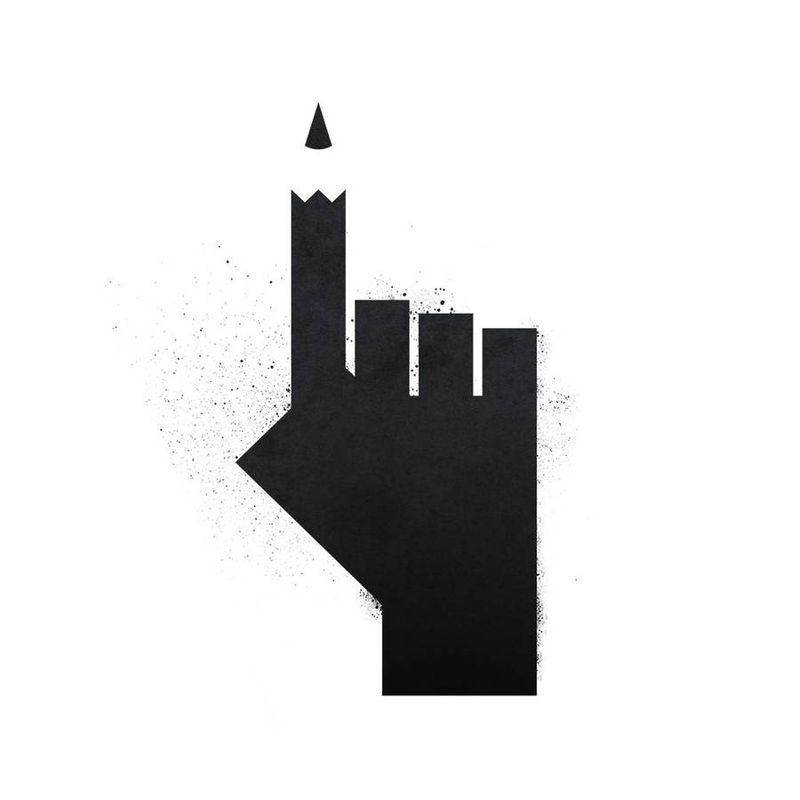 My last personal challenge was to draw 10,000 thirty-to-ninety-second poses, which was quite fun. Sadly posemaniacs' (posemaniacs.com) website went down when I was around 13,000…so now I'm back to portraits. 🤷‍♂️
I spend my free time with my wife and my kids (two and five years old). On the weekends, we're most likely in our dacha in the woods at a small lake close to Berlin. It is completely off-grid, so we're not tempted to work at all. 🙃
I like to go bouldering, but the charts don't allow this at the moment. At least swimming is finally possible again.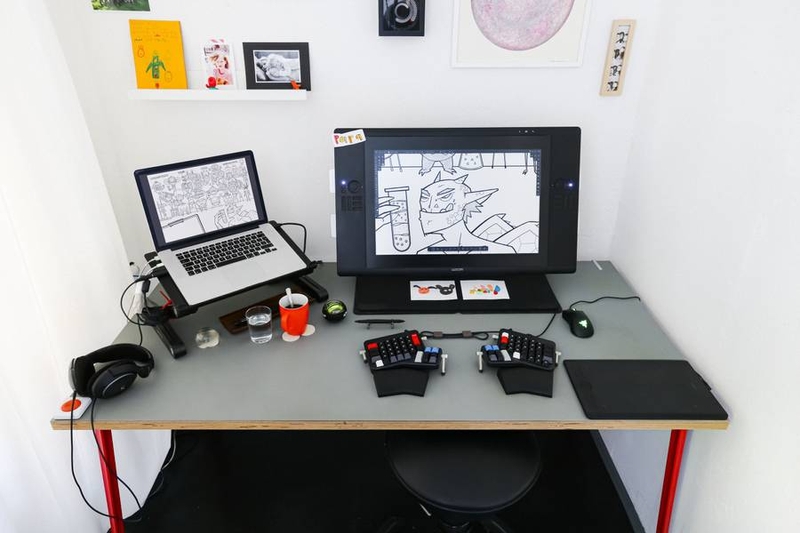 What hardware do you use?
I am working with a MacBook Pro on a Wacom Cintiq 24HD, in addition to a Wacom Intuos Pro. I like the classic pen best—but I've modded it a little bit. I use a wired Razer gaming mouse, and I've used a Razer Tartarus V2 for steering my Photoshop and Adobe Illustrator shortcuts. I never really adapted to the Tartarus completely, as it was too far away from my regular shortcut workflow. When I came across the EZ, I instantly fell in love with the concept. Now there was the possibility to map the whole keyboard to my "shortcut" hand, letting my drawing hand reside on the canvas.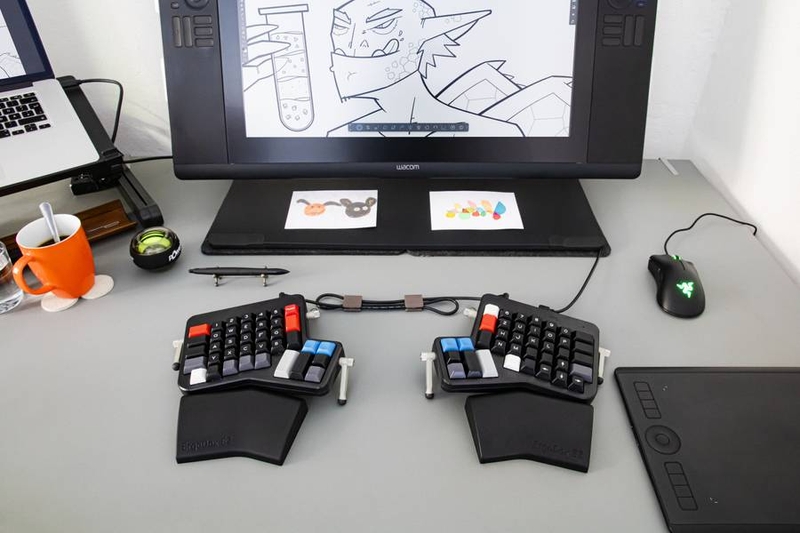 On the analog side, I have always been fascinated by technical drawing pencils. I like the ones from the 1920s to 1960s—Faber-Castell, Urban, Keuffel & Esser, or Pentel, to name a few brands.
I started making my own brass pencils in 2018. The production of one pen takes half a day, but it takes some time to figure out how to put the mechanics into the barrel in a manner that makes everything work smoothly and elegantly. It's all about tinkering. I also build little analog autonomous drawing robots/machines from time to time. But I have dropped that for a while due to a general lack of time during the pandemic.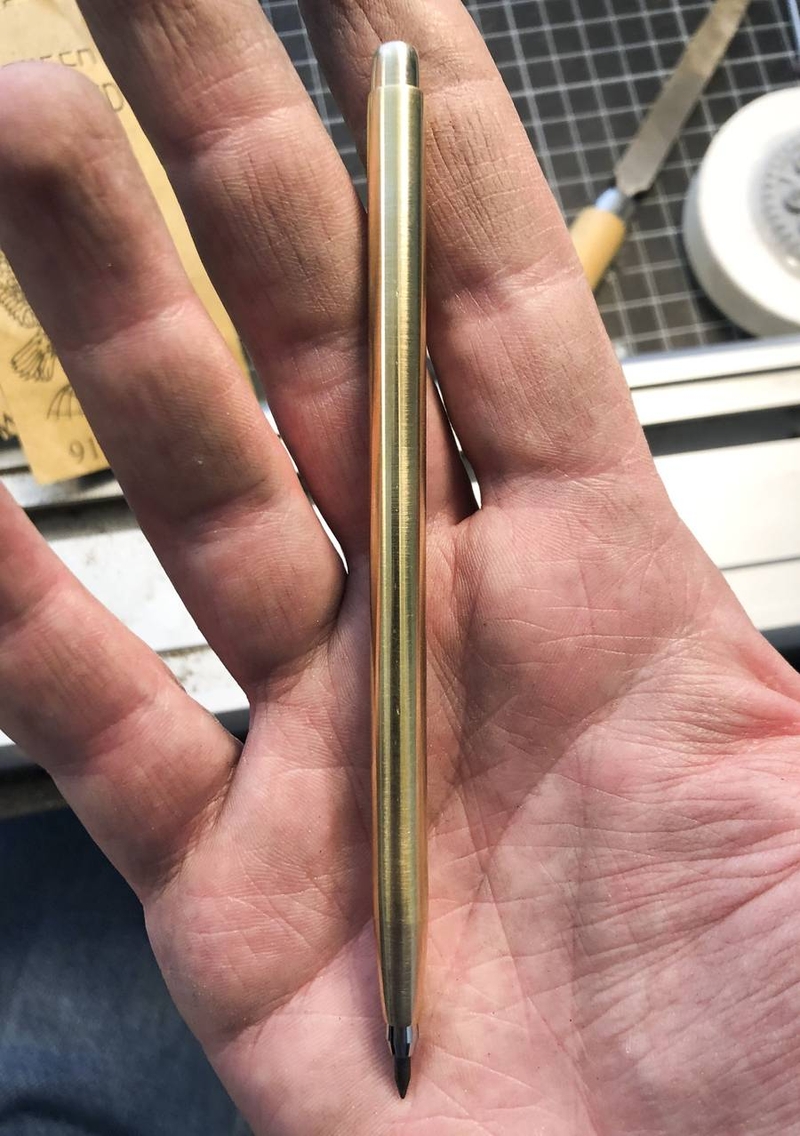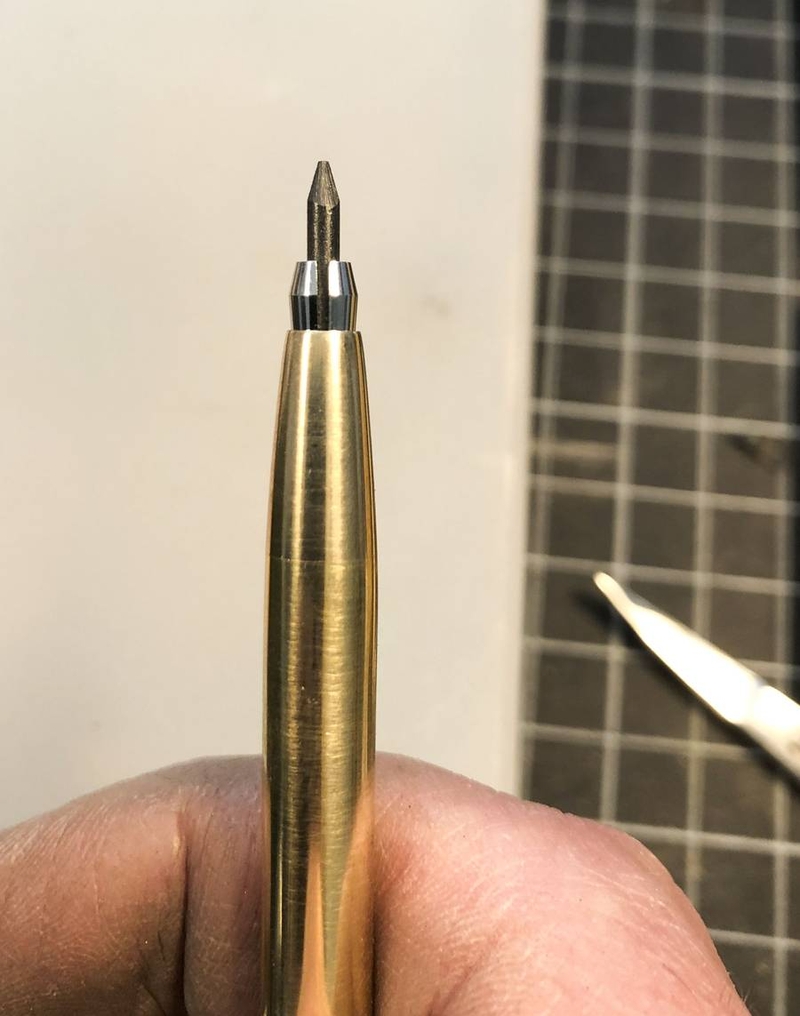 And what software?
I work on Mac and I am commited to 2D drawing applications, namely Adobe Photoshop, Illustrator, and also After Effects for animation.
Around 2014, I started Hejbrush at hejbrush.com, as I was unsatisfied with the brush options Ps & Ai offered. At this point, I have made around eight hundred digital brushes. (Yep, it's all about the tools.)
In 2016, I started Hej Stylus!, a global pen stabilizer application for Mac, at hejstylus.com. Now Hej Stylus! has lots of useful features for digital illustration on Mac. I use it every day for my work, as do many other digital artists on Mac.
What's your keyboard setup like? Do you use a custom layout or custom keycaps?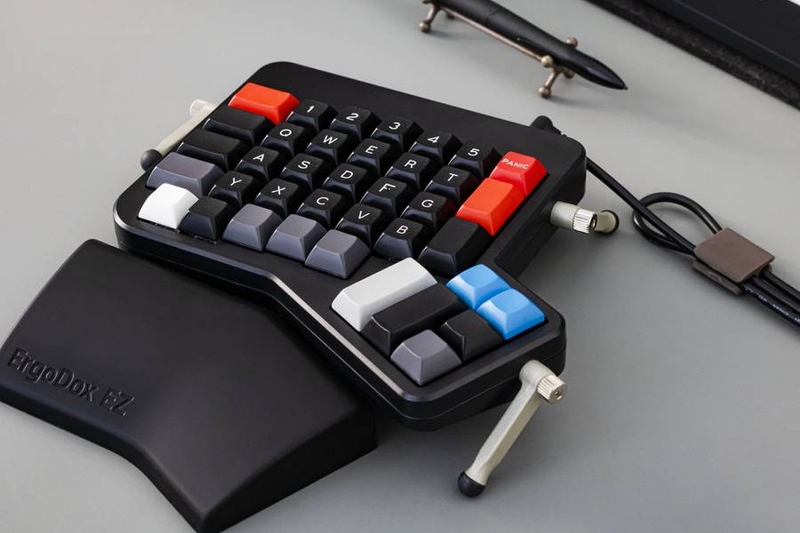 My setup is pretty much a generic German layout. The twist is that I flip sides in order to perform all needed shortcuts single-handed on half the keyboard. The other hand is free to do other important stuff.
I'm using some custom caps from pimpmykeyboard.com, which helped me in the beginning to identify the key functions more quickly.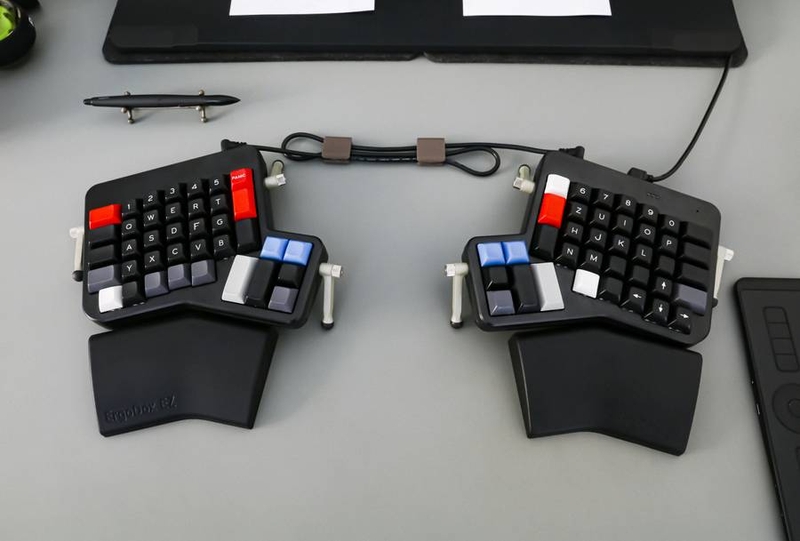 What would be your dream setup?
Okay. Easy one.
It would be a new MacBook Pro—4T SSD—with quite a bit of RAM, a Wacom Cintiq Pro 32, an Intuos Pro, and a wireless EZ with flat switches (wink).