The people who use our boards.

281 interviews

 

since 2018
Donnie Ibiyemi
App Developer and Black King
Who are you, and what do you do? What do you like to do outside of work?
Donnie here, actually am literally everywhere, at least in my head. (I bet you wish that I was right there, used to live right there, now I'm everywhere… 😂)
Quite the scatterbrained fellow, but on the rare occasions when I am lucky enough to have all my thoughts in one place, I love to spend my time building apps for the iPhone.
Fortunately, unlike my thoughts, which are littered everywhere, my apps are actually all in one place. You can find them here on the Apple App Store.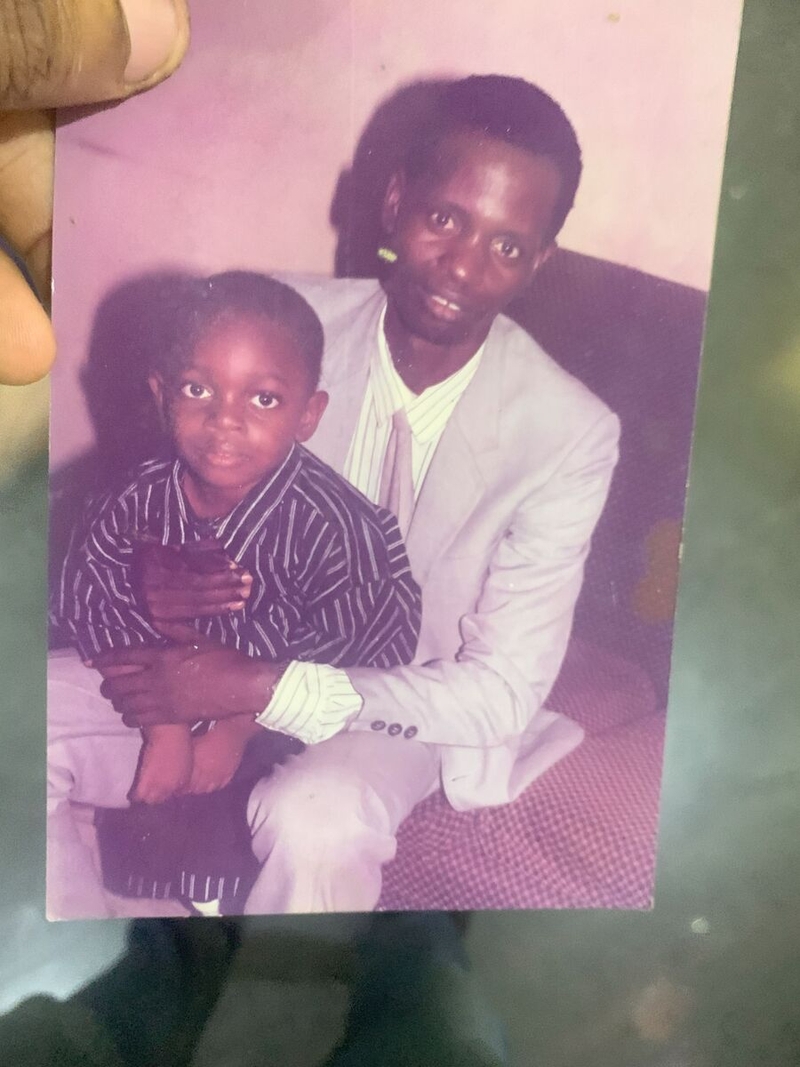 Outside of work? You see, that right there is the problem. Earlier, I alluded to the fact that I can have a very scattered brain, so the zigzag line between everything is blurry, not just work and play. The only activity…I sleep, Jesus! I love to sleep, so you could technically say I sleep outside of work.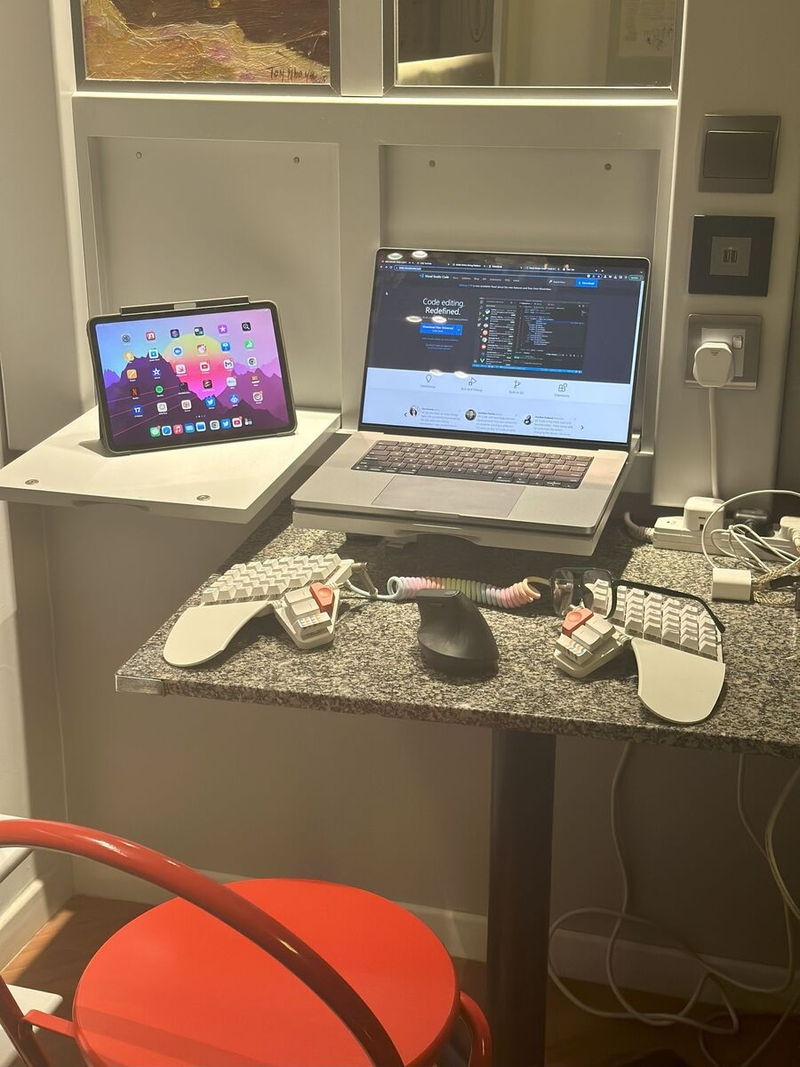 What hardware do you use?
The hardware that I use? Oh, I use the particle divider at Cern 😅. My daily driver, if you will. Occasionally, though, I code with Xcode on a 14-inch MacBook Pro with 512GB of storage and a very feeble 16GB of RAM. I know, I know, 16GB is ridiculous.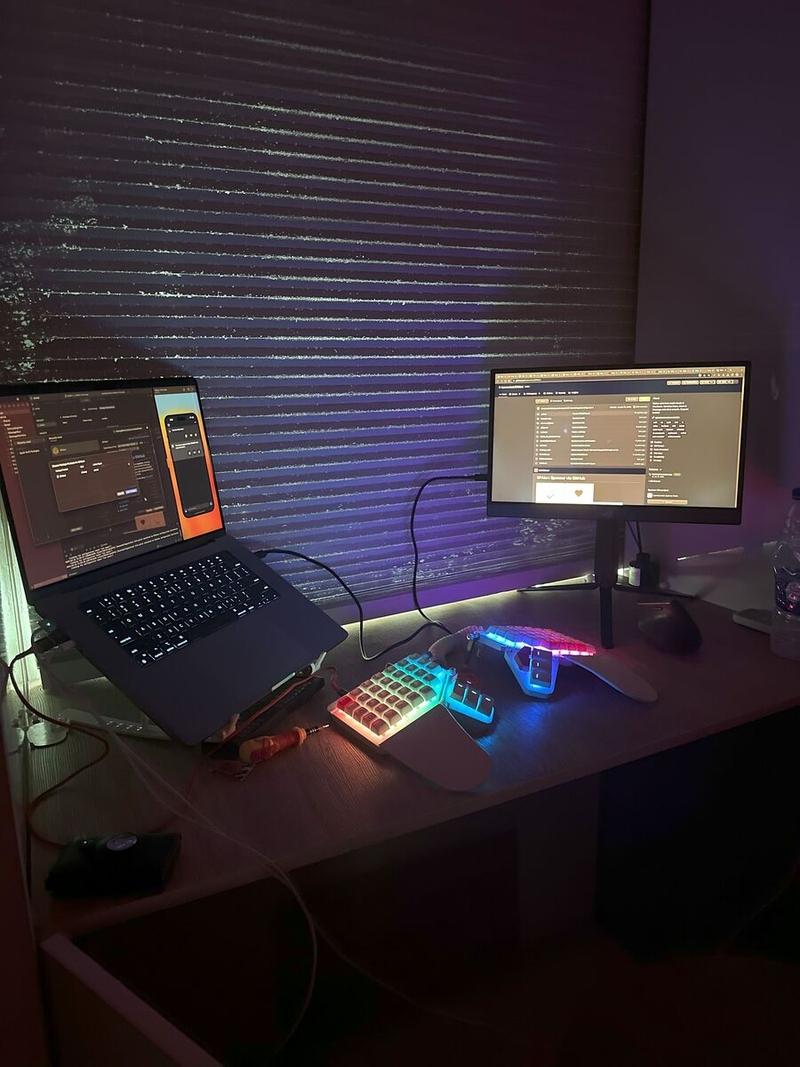 You wanna know what else is ridiculous? The ZSA Moonlander 😂. Shit is ridiculously good. It's like my all-time favorite keyboard. I take it with me everywhere. By everywhere, I mean the seven countries I have been to in the last eight or so months. Perfect travel companion, too. Can't wait for Mark II.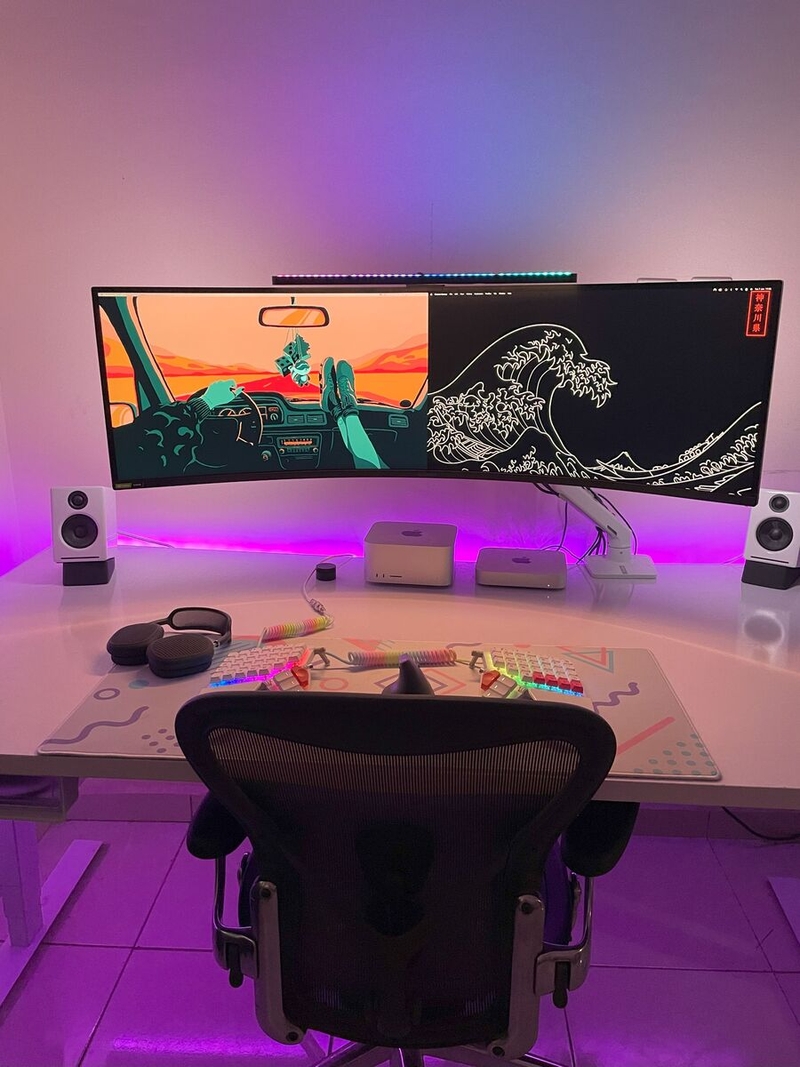 And what software?
My setup is optimized for Xcode. At least the way I use Xcode.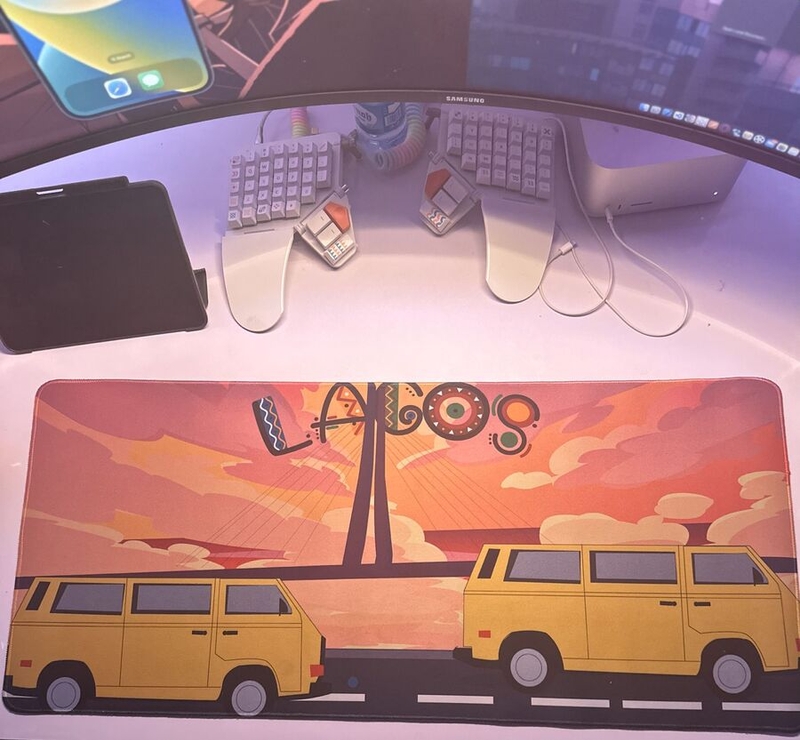 What's your keyboard setup like? Do you use a custom layout or custom keycaps?
My custom layout here isn't much, but it works for me.
Also I currently use a cheap keycap set I got from Banggood. I also use a Memphis-inspired keycaps set. You can find the knockoff on AliExpress, or if you are in the mood to splurge, you can get the original set on Etsy.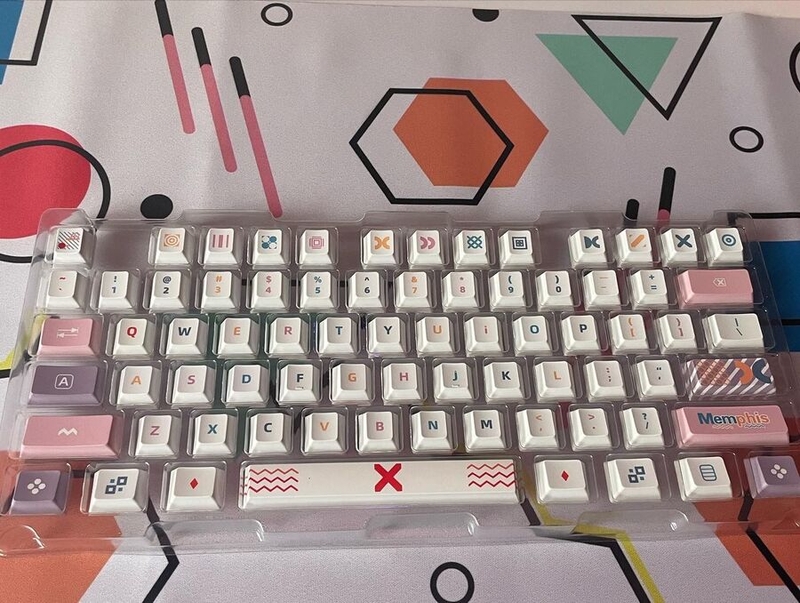 What would be your dream setup?
Easy, very easy. Apple Vision Pro, the ZSA Moonlander, and my trusty Logitech MX vertical mouse. The perfect setup if you ask me. Oh, you actually are asking me.