The people who use our boards.
Aleksandar Straumann
Security Engineer
Who are you, and what do you do? What do you like to do outside of work?
My name is Aleksandar and I am a developer and penetration tester. Outside of work I focus on developing projects that can be used in the security community. When I am not sitting in front of a computer, I like to read sci-fi novels and try my hand at cooking.
What hardware do you use?
My hardware has been the same for the while now: a desktop, a Lenovo laptop, and a MacBook Pro for work. I use the black ErgoDox Glow for my work between the three systems, which helps me bounce between these systems as needed.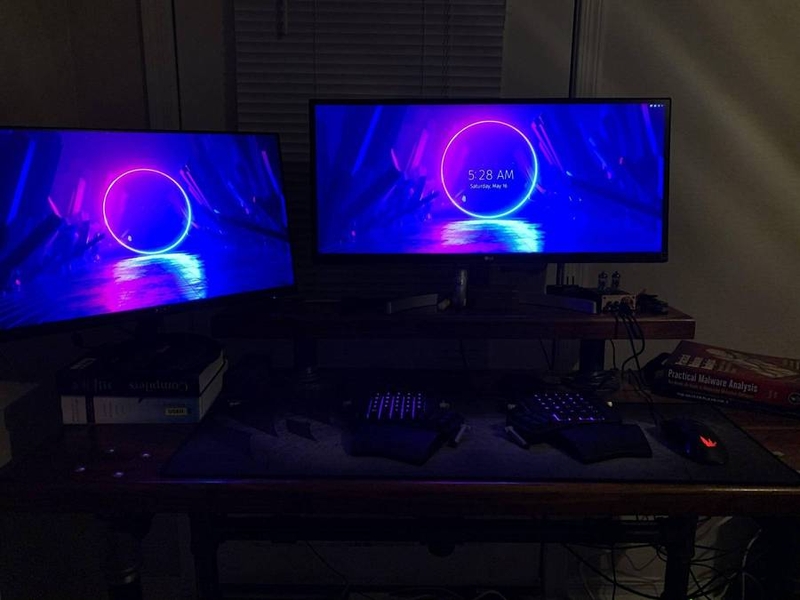 And what software?
I am a heavy terminal user. I think most of my day-to-day revolves around me being in Vim, tmux, and zsh. That being said, I absolutely love the ErgoDox keyboard for my work. The ErgoDox has become a very nice extension of Vim for me. I am constantly tweaking settings so that I can keep my hands on the keyboard longer. If I am not in a terminal, I am usually poking at sites and software using tools such as Burp, Ghidra, Zap, or various other tools.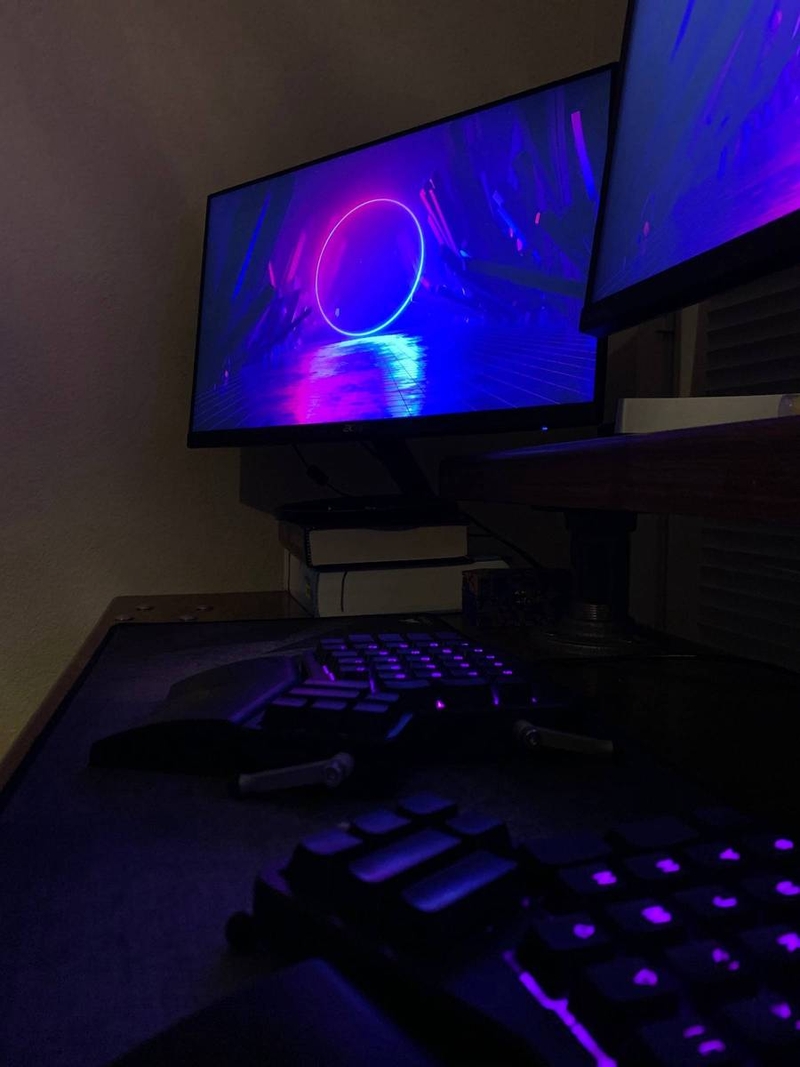 What's your keyboard setup like? Do you use a custom layout or custom keycaps?
My keyboard setup is constantly changing. I am a pretty constant tweaker, so it takes me a long time to find something I like. For my current configuration, I have been using the Simple Simon layout by maninvan, which I think is pretty awesome. I have made a few tweaks here and there to suit my needs, but otherwise I like it a lot. I haven't gotten into the realm of custom keycaps yet, but I can already see some in my future.
What would be your dream setup?
My ideal setup is a three 4k monitor setup with one of the new Razer gaming 15-inch laptops that I could dock when needed. I have to travel a lot, and the option to take it and go is super-appealing to me. However, if I didn't have to travel so much I would be happy with a specced-out desktop with all sorts of fancy lights on it :)