The people who use our boards.

256 interviews

 

since 2018
Paul Bauer
Senior Software Engineer @ Datadog
Who are you, and what do you do?
My name is Paul, husband to Alicia, daddy to Markus (4 years old). You can find me as pmbauer on most platforms.
Datadog gives us money in exchange for software engineering work — indexing, and storing a firehose of time series data. It is a fascinating intersection of high performance systems-level coding and distributed systems. I'm not saying I'd pay Datadog to work on this stuff instead, but I'm not saying I wouldn't. Please don't tell them.
I get to work from home with periodic trips to Datadog's stunning Midtown Manhattan office.
As fun as work can be, spending time with my best friend and wife, Alicia, is my favorite. In the evenings, Markus and I geek out on Legos.
What hardware do you use?
Working from home in rural, western Ohio, most of my hardware outlay is on infrastructure. Ubiquiti Unifi PoE access points, gateway, and routing gear are worth every penny. A whole-home generator plus battery backup means I can survive the frequent power cuts without work interruptions.
I run a little x220 ThinkPad on kubuntu; its form factor, battery life, and keyboard are perfect.
Also, I have this work-issued MacBook Pro — the one with atrocious butterfly switches, useless touch bar, and toy operating system. It's every bit as horrible as it sounds, but Datadog makes up for it with interesting engineering challenges.
Rounding out my home office setup:
The latest addition is an ErgoDox EZ. More on that below.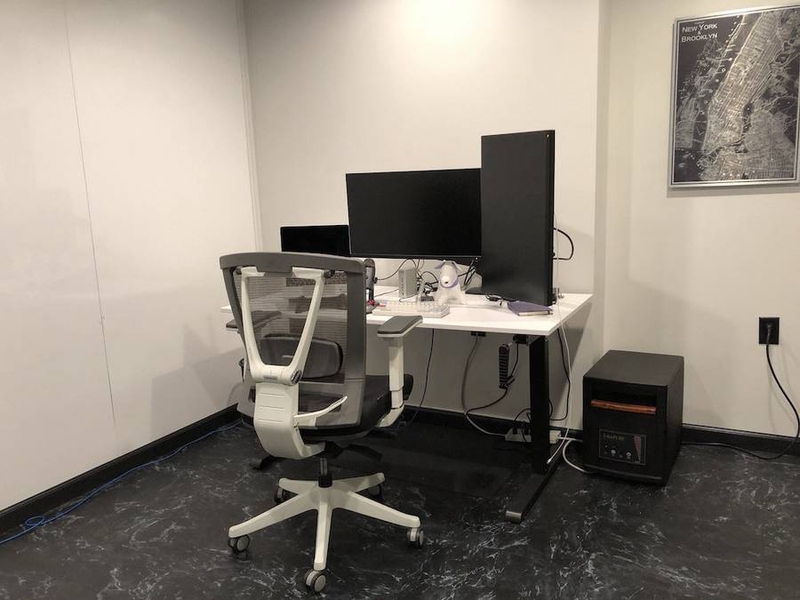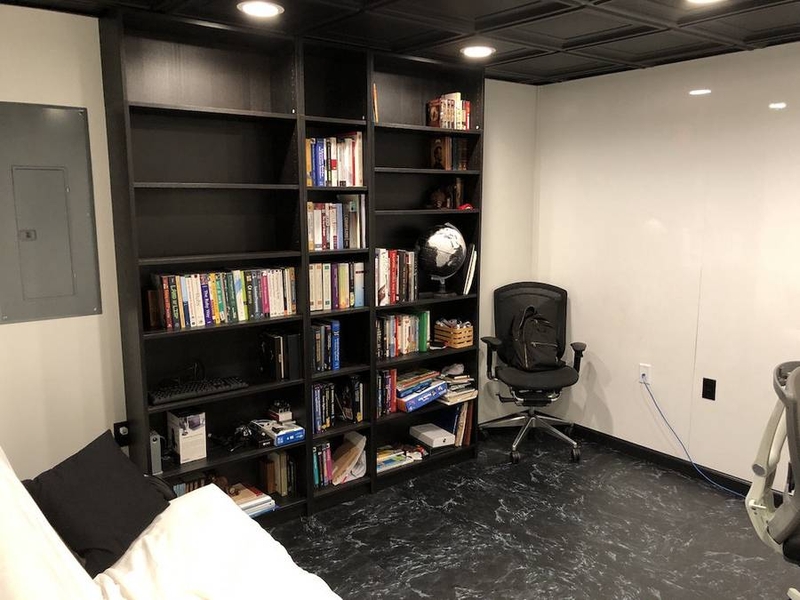 And what software?
Beyond the usual suspects (Linux, Slack, Zoom, GitHub)…
What's your keyboard setup like? Do you use a custom layout or custom keycaps?
Did I mention the MacBook keyboard is atrocious? It's solvable. External keyboards are a thing. I've run a Happy Hacking Keyboard Type S for years; love me some Topre switches.
But mild carpal tunnel and RSI symptoms prompted me to research ergonomic options, ultimately choosing the ErgoDox EZ for its split profile, build quality, and QMK firmware. Mine is the black Glow with Kailh Copper speed switches. The Kailh Coppers are relatively quiet and light with a short actuation point, a typing joy.
While waiting for the EZ to arrive, I heat mapped my keyboard usage with WhatPulse to inform key placement. One month and 45 layout iterations later, loving the ErgoDox EZ — efficiency is high; hands and shoulders feel great.
Keycaps? It's getting kind of silly. I have the stock DSA doubleshot black caps …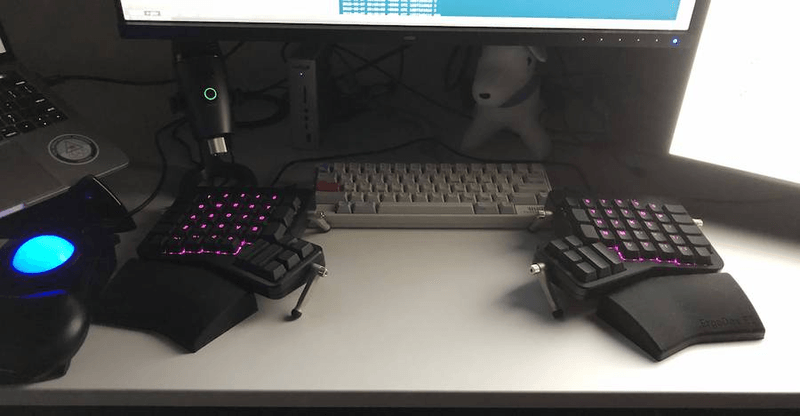 … ordered a full white set so I could do this …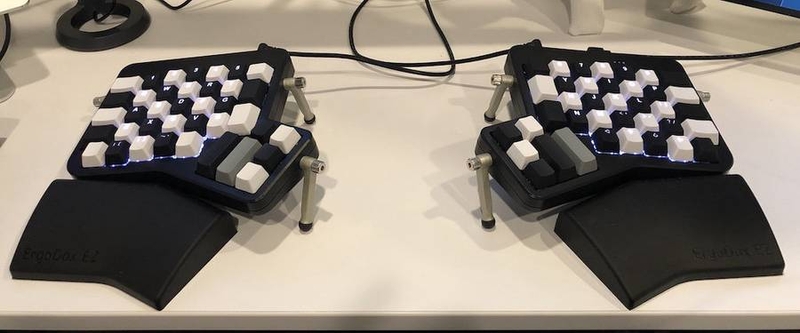 … decided I prefer the sculpted DCS profile so ordered clear caps …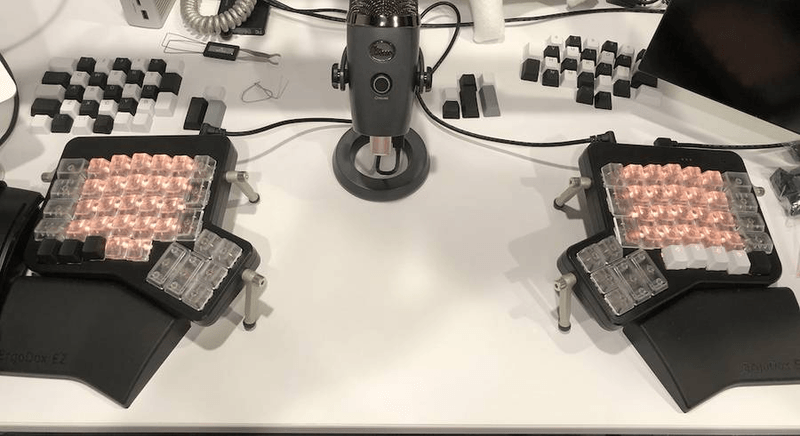 … but ultimately bought a full blank DCS set, too.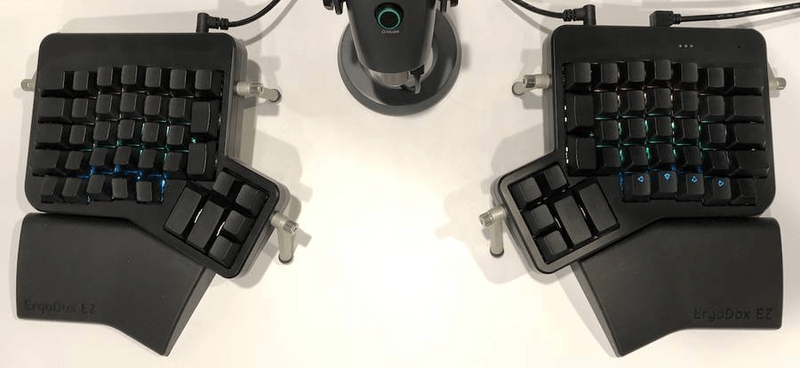 I might have a problem.
What would be your dream setup?
Two words.