The people who use our boards.

272 interviews

 

since 2018
Sunitha Eswaraiah
Solutions Architect at AWS
Who are you, and what do you do? What do you like to do outside of work?
I'm Sunitha and I'm a solutions architect at Amazon Web Services (AWS). On a daily basis, I work with customers to design/architect solutions in the AWS cloud. I'm also an international speaker, having spoken at various tech conferences in Europe and the US. I like building home automation solutions, which also has led me to upskill in Internet of Things technology at AWS since 2021. My office room is filled with a bunch of hardware like sensors, gateways, servers, etc. And that was also an inception of my love for Moonlander, to try something new and unique.
I'm based in Stockholm (Sweden). Before moving to Sweden, I lived in Norway for around four years, and my home country is India.
I'm an avid solo traveller, and have been travelling for the last seven years. The more I explore, the more curious and hungry I get for travel.
Some perks of solo travelling are making acquaintances and how they become your friends eventually. Another one is how travel widens your thoughts and acceptance. The best travel so far was when I went far too north—Svalbard for my birthday in 2022. My dream travels are to do an African safari and an Antarctica expedition.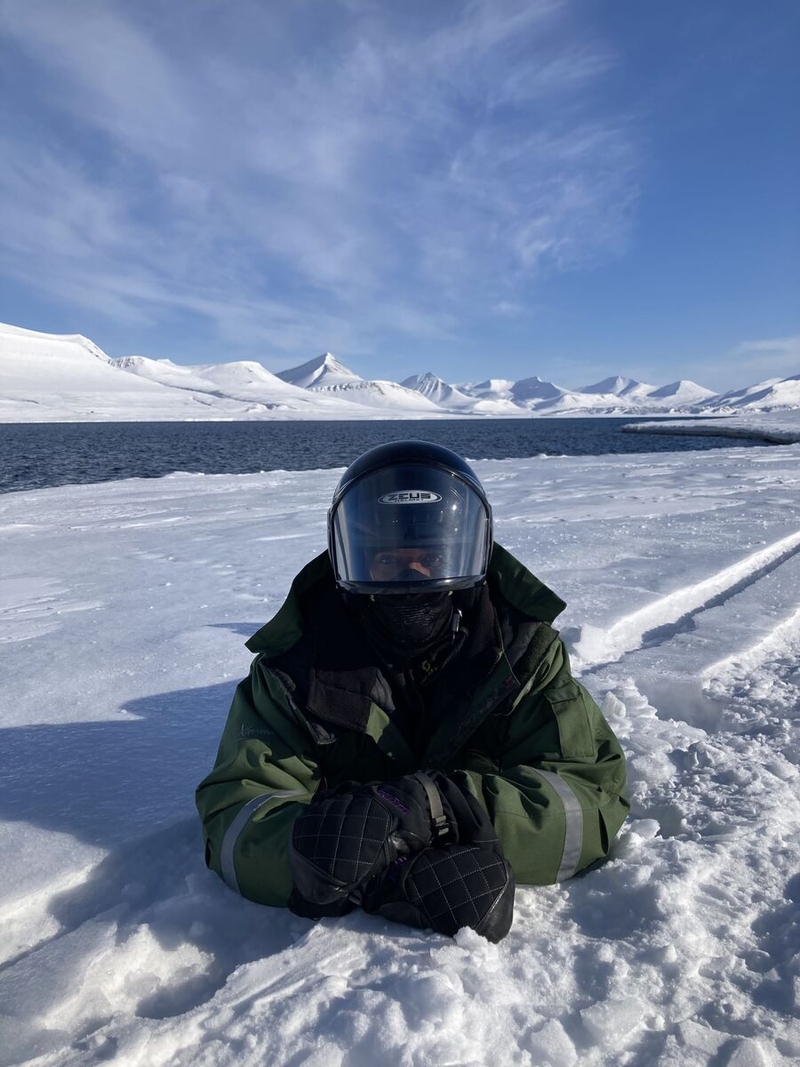 A fun fact: When I mention using a split mechanical keyboard to my friends/colleagues, one of the most common things people say is, "Oh, I didn't know you are a gamer." Surprisingly, I'm not a gamer!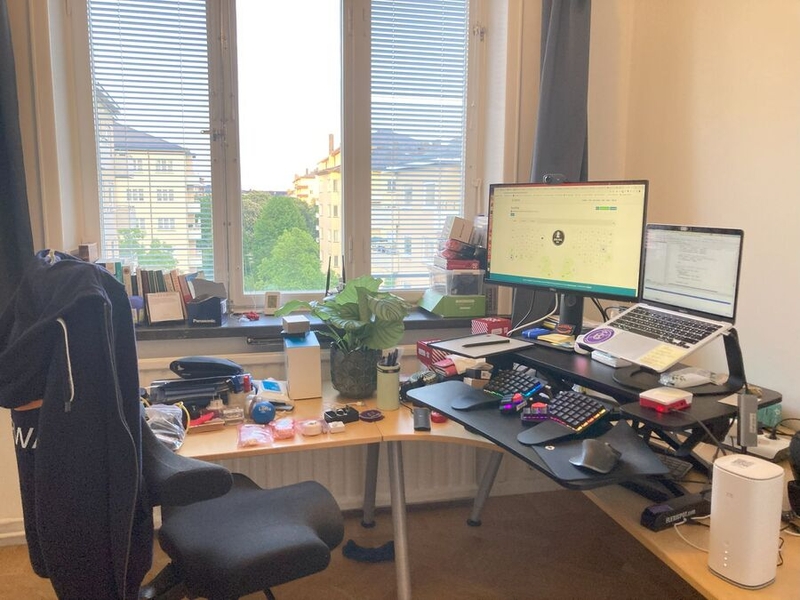 What hardware do you use?
My home office setup has a HÅG Capisco ergonomic chair, a MacBook Pro, a Dell monitor P2421DC, a Logitech MX Master wireless mouse, and a black Moonlander keyboard. Prior to Moonlander, I was using a Logitech wireless keyboard. Bunch of IoT devices lying around like Raspberry Pi, LoRa devices, ESP32, Nordic Thingy:91, LoRaWAN gateway, and an NVIDIA Jetson nano robot for machine learning at edge use cases. And two breadboards :D I also have a reMarkable notetaking tablet. I use a fun device called imagiCharm to design pixel art by coding in Python when I want to get creative.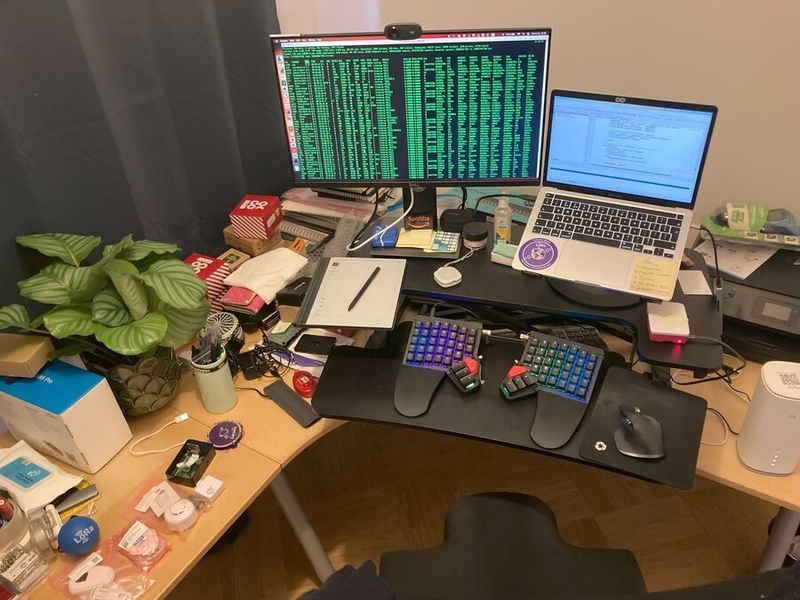 And what software?
IntelliJ is my main IDE, Sublime Text as text editor, Terminal and Royal TSX for remote connection. I switch between Chrome and Firefox.
I use Boost Note sometimes as note-taking app, and I use the Wally app to update Moonlander firmware.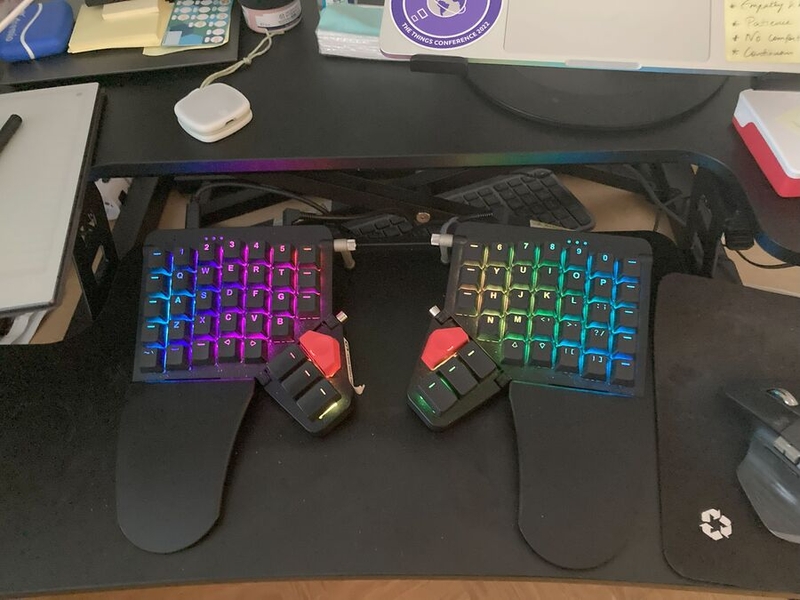 What's your keyboard setup like? Do you use a custom layout or custom keycaps?
I have a black Moonlander with Cherry Brown switches (thinking to try Blue switches soon). I'm not using custom keycaps, but I would like to try some with no letters. I change the backlit theme of my keyboard every month. As it's Pride Month, it is set to a rainbow theme now.
What would be your dream setup?
To build my own custom ErgoDox mechanical keyboard. I would like to set up good quality headphones and a mic if I want to start a podcast someday in future and have a keyboard instrument nearby my desk.