The people who use our boards.

272 interviews

 

since 2018
Josh Medeski
Full-Stack Developer
Who are you, and what do you do? What do you like to do outside of work?
I'm Josh! I'm a full-stack developer, mostly building web apps with TypeScript, React, and Express. I also write about personal development, productivity, and technology.
Outside of work, I'm a musician, artist, gamer, rock climber, hiker, reader, writer, etc… the list could go on and on. I have a lot of creative hobbies and interests!
What hardware do you use?
My main computer for programming is a MacBook Pro (15-inch, 2017). My accessories include ZSA's new Moonlander keyboard (more on that later) and Logitech's wireless trackball M570 on a SteelSeries XXL mousepad. My monitor is LG's 34WL500-B UltraWide with BenQ's computer monitor light on top. My desk is an IKEA hack: a couple of ALEX drawer units and a KARLBY countertop on top.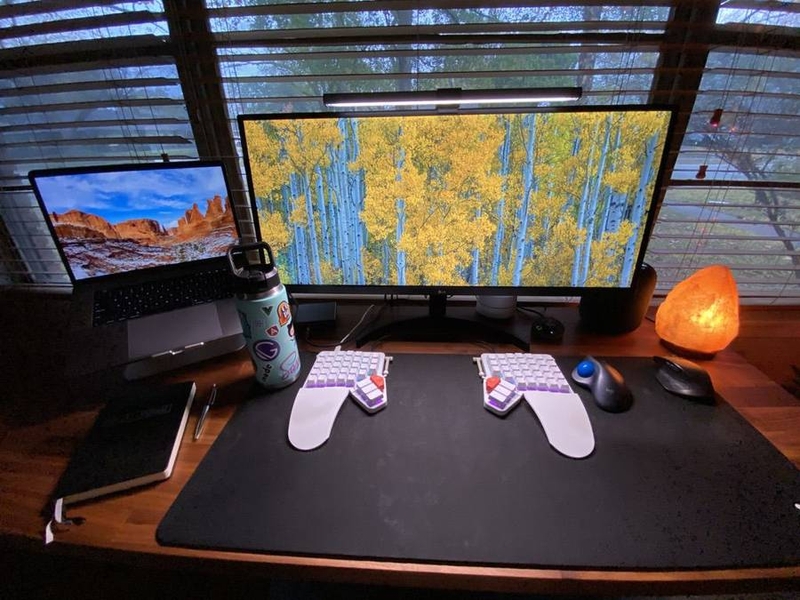 Now let's talk audio: I've got Sennheiser's HD 6XX headphones connected to Massdrop's O2 + SDAC DAC/amp. I've also got Apple's HomePod as a speaker. I also have Apple's AirPods and Sony's WH-1000XM3 wireless noise-canceling headphones if I'm not at my desk. I play most of my music through Spotify, or I bring my turntable into the office and play vinyls.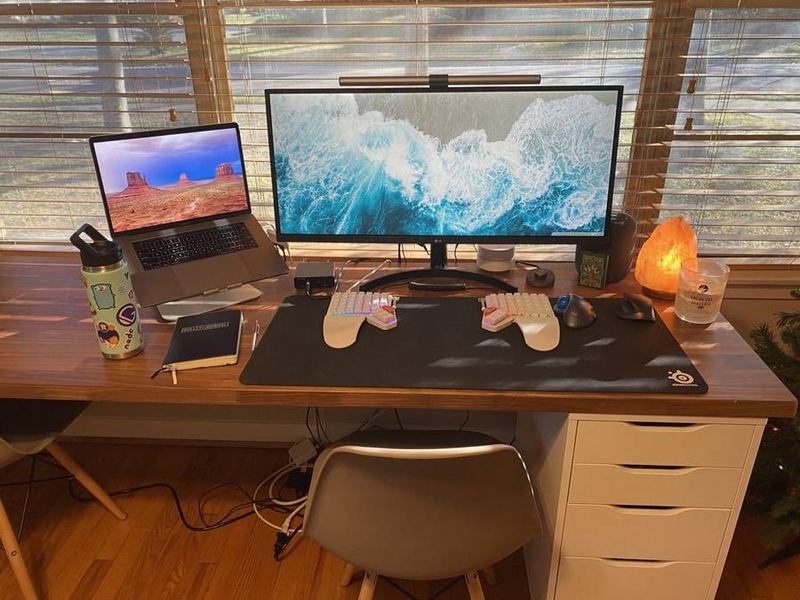 And what software?
For development, I use a combination of the fish shell, tmux, and neovim with alacritty. Everything is styled using Nord for a pretty and cohesive look. This setup allows me to easily SSH to my main machine from my iPad using Blink Shell. As for general productivity utilities in the command line I use Homebrew, fzf, lazygit, Starship, and Docker, all of which make my daily life a little saner.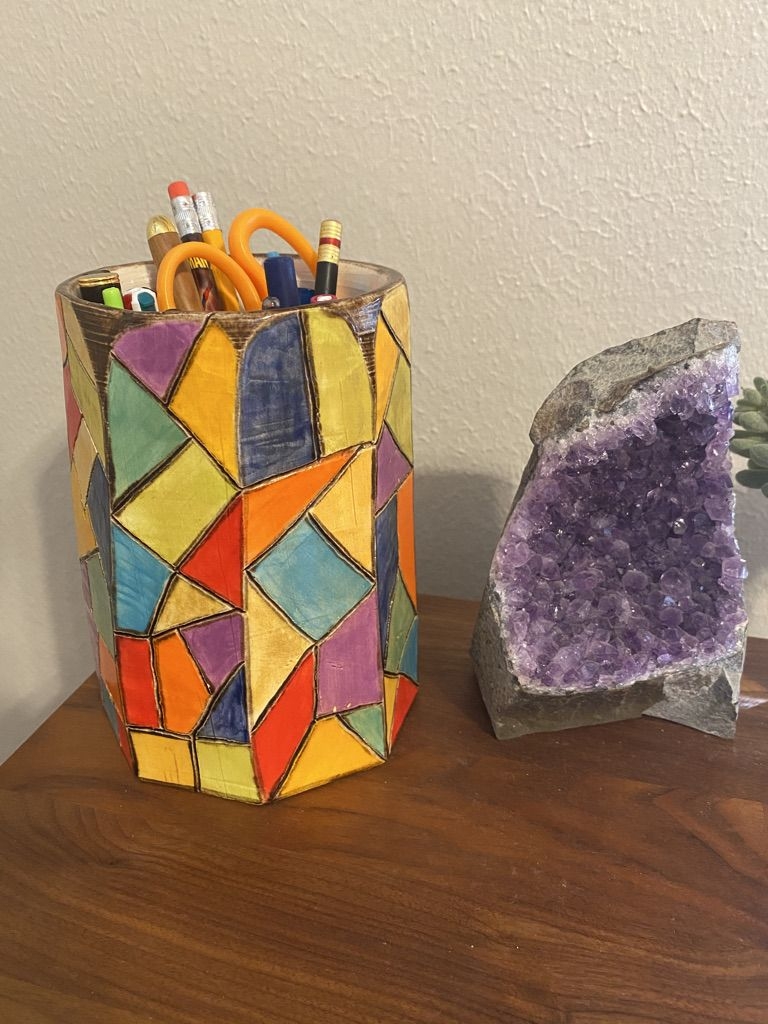 For general productivity, I use a tiling windows manager for macOS called yabai (which is amazing, check it out). Combine it with SpaceLauncher, and I can get around with blazing fast speed. Drafts is for capturing ideas, Fantastical for calendar stuff, Todoist for task management, 1Password for password management, YNAB for budgeting, Instapaper for saving articles to read later, and Alfred for all sorts of useful things, including a must-have clipboard manager. The latest addition to my workflow is Obsidian for personal knowledge management.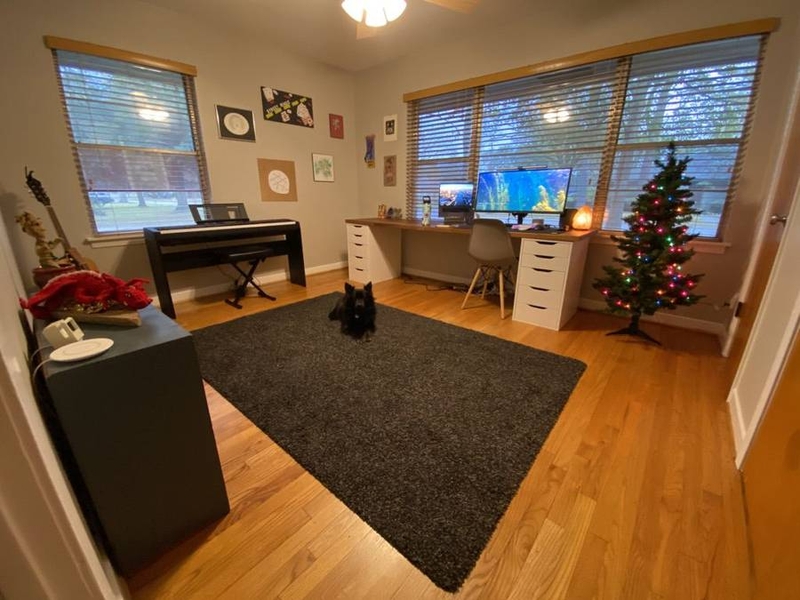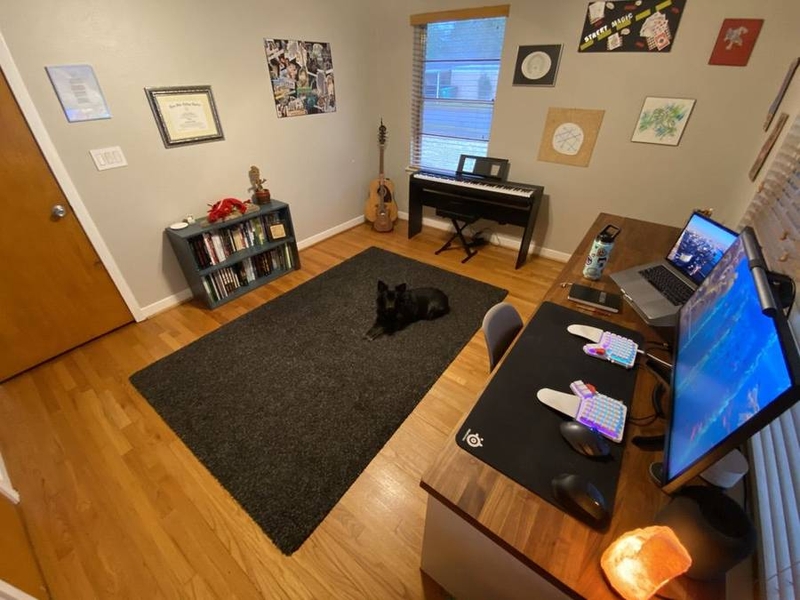 What's your keyboard setup like? Do you use a custom layout or custom keycaps?
I bought the Moonlander the day it was announced! I had been using the original Ergodox EZ for years. I'm very happy with the Moonlander and found it to be a nice improvement on the Ergodox EZ. Great work, team!
Here's my custom layout.
I'll mention some of my favorite features. The Caps Lock key is Escape (because vim), I have [-< and ]=> bound to the center rows of keys on both sides for quick and easy programming and launching keyboard shortcuts, and I hold down my left thumb (center key) to quickly use H,J,K, and L as arrow keys (did I mention I love vim?). My keyboard layout hasn't changed much in three or four years. I found the Moonlander helps simplify a few things, and I'm loving all the RGB goodness, and the wrist rests are amazing.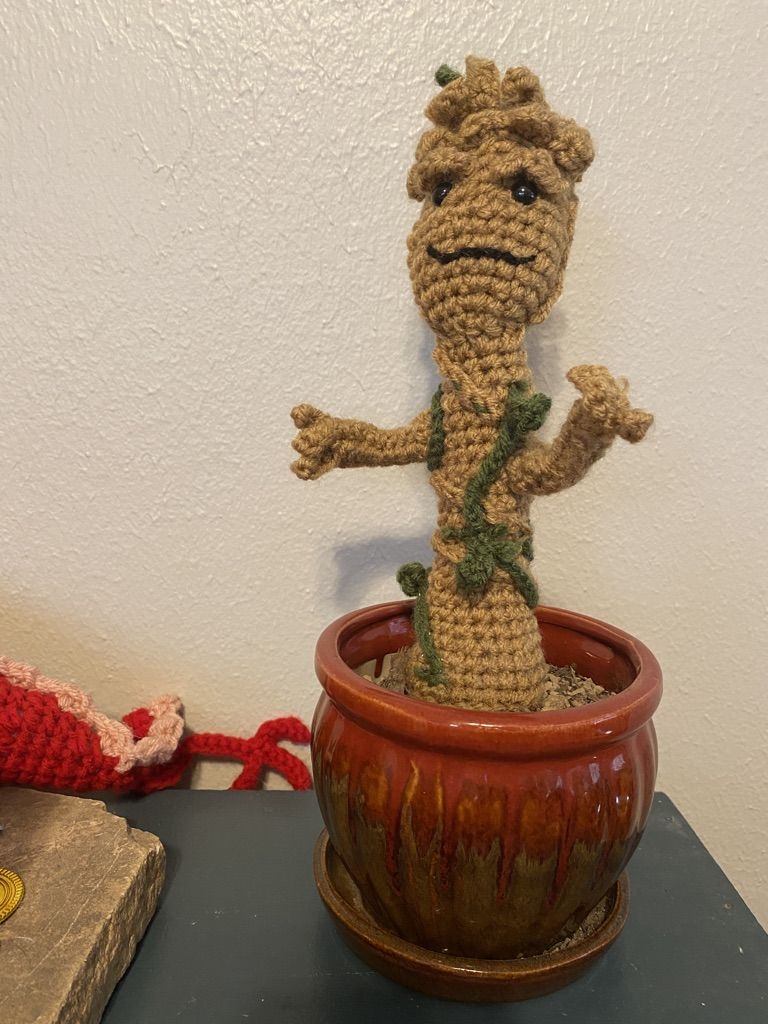 What would be your dream setup?
I'm pretty happy with my setup, but it would be nice to upgrade monitors and computers to something more high end. I'd also like to have a sitting/standing desk and a more comfortable chair.
You can find me all over the web @joshmedeski. I love making new friends. Come say hello on Twitter.