The people who use our boards.
JJ Guo
Software Engineer / Content Creator
Who are you, and what do you do? What do you like to do outside of work?
Hi there! My name is JJ Guo. I am a software engineer living in the Portland, Oregon area and working for a company in Seattle, Washington.
Outside of work, I started a YouTube channel recently where I talk about tech, software engineering, and lifestyle!
When I am not sitting in front of a screen, I love hitting up the mountain and going snowboarding. My home base is Mt. Hood. Check out my snowboarding vlog where I was riding through trees in Timberline!
My favorite part of the Pacific Northwest is running outside whenever I can and breathing in fresh air. I've run three marathons: Seattle, Portland, and Los Angeles. When things return back to the "old normal," I look forward to signing up for another in-person marathon.
I also have been playing the piano since I was seven. Here is a video of me playing "La Campanella" by Franz Liszt at my high school graduation.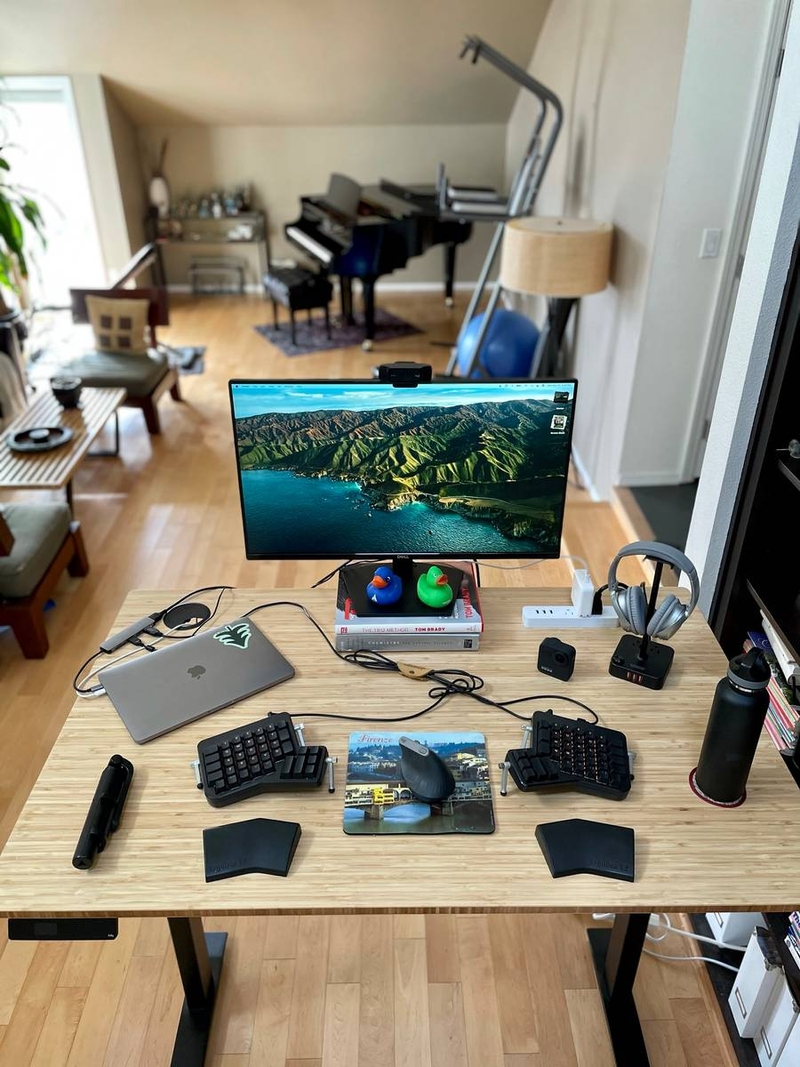 What hardware do you use?
At work, I use a MacBook Pro 16", which connects to my Dell 27" monitor. For any Slack or Zoom calls, I use my Logitech C920 webcam. The Logitech MX Vertical mouse is my favorite, since it is very ergonomic. To get into the mood for coding, I jam to music on Spotify with my AirPods.
For YouTube and my personal life, I use the M1 MacBook Pro. When I go snowboarding, I use the GoPro Max and the Smatree Carbon Fiber pole so you can see my whole body when I snowboard. I went up to Mt. Hood Meadows and tested this out for the first time. When I vlog, I use this selfie stick, which also functions conveniently as a tripod. Love how it's super-compact. The first five videos of my YouTube channel were recorded with an iPhone XS! You don't have to have the latest technology to start making videos. That being said, I have upgraded to the iPhone 12 Product (Red). When I'm editing my videos, I use my Bose QC35IIs to hear how my videos sound.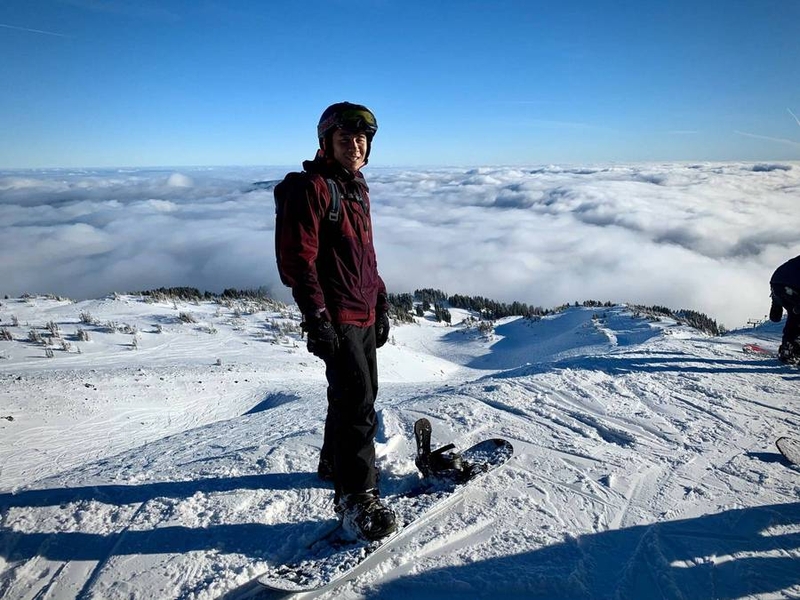 And what software?
As a huge fan of Vim, my favorite IntelliJ plug-in is IdeaVim because I can use Vim keybindings in IntelliJ.
To organize my workflow for my YouTube videos, I use Notion. To edit my videos, I use iMovie, and I am trying to use all of the features iMovie has to offer before ultimately upgrading to Final Cut Pro.
When I am running, I listen to podcasts on Spotify. My favorites right now have to be The Bill Simmons Podcast, Robinhood Snacks Daily, Locked On Blazers, and Tuesday Morning Coffee. Recently, I have joined Clubhouse and I am trying to sneak in free time I have to listen and contribute to interesting conversations about content creation and software engineering.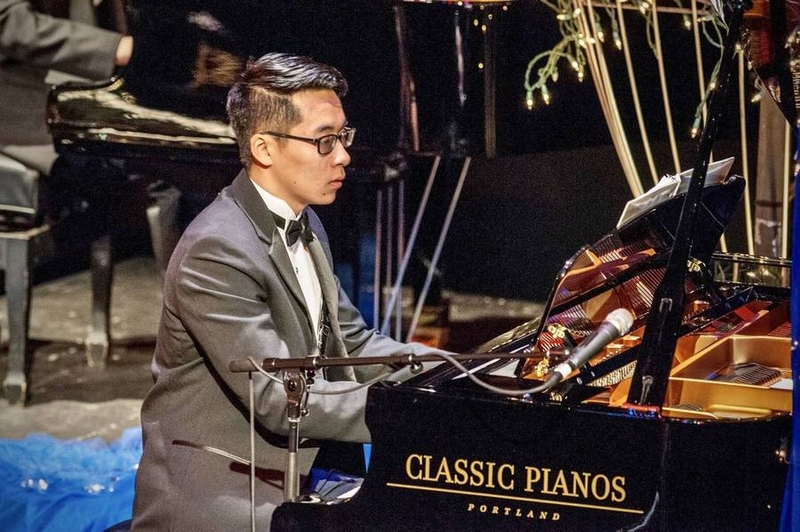 What's your keyboard setup like? Do you use a custom layout or custom keycaps?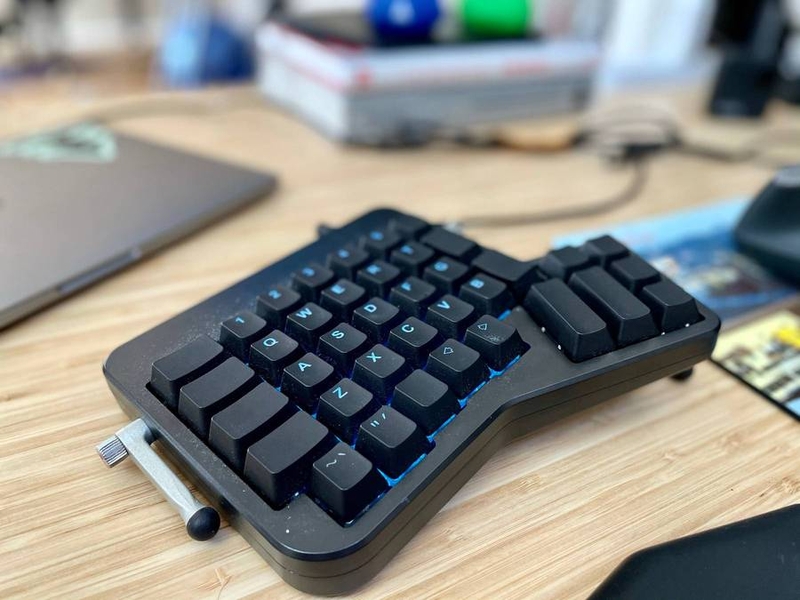 I've always wanted an ergonomic keyboard to ease some stress off of my wrist and forearms. I started with the ergonomic Microsoft Sculpt keyboard. This worked for a while, but I tested out my co-workers' keyboards, and most of them had mechanical keyswitches. All I knew was I wanted an ergonomic keyboard with mechanical keyswitches in my next keyboard. I borrowed my co-worker's ErgoDox to see how it felt to keep my shoulders wide and not hunched over (one of my favorite features!). Despite the feeling of typing on a split keyboard feeling very foreign, I took the leap of faith and bought it.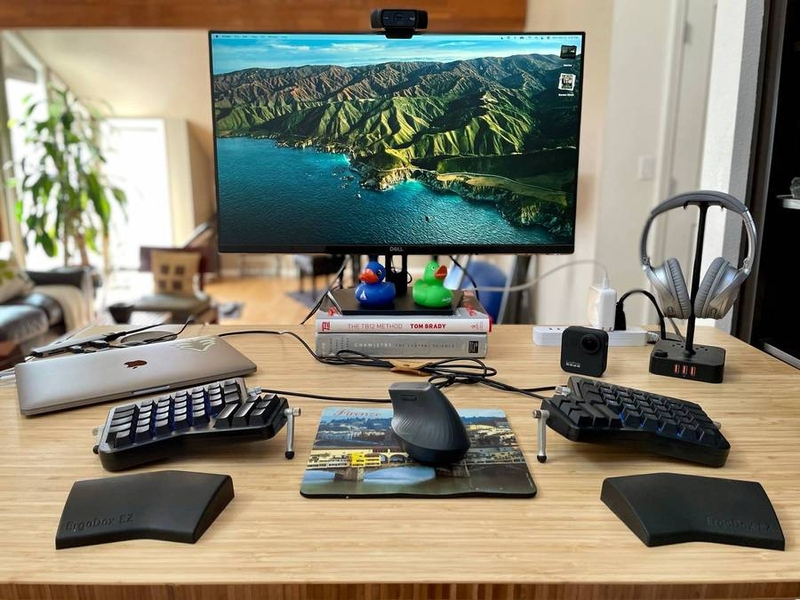 Never have I been so excited to see a package show up at my front door than the ErgoDox! Since this is my first mechanical keyboard, I defaulted to the Cherry Brown keyswitches. After a smooth unboxing, I quickly started making changes to my layout every day. My goal was to optimize my key configuration as much as possible.
About a year later, I think I've found something perfect that works for me. I'm never content, always trying to figure out what minor improvements I can tweak. Similarly to the Planck keyboard, I have layer toggles under my thumbs. I have a layer shift button on the "Q" key that takes me to my media controls. Since I like Vim, I have a layer toggle under my left thumb which allows me to navigate through and copy text using Vim keybindings.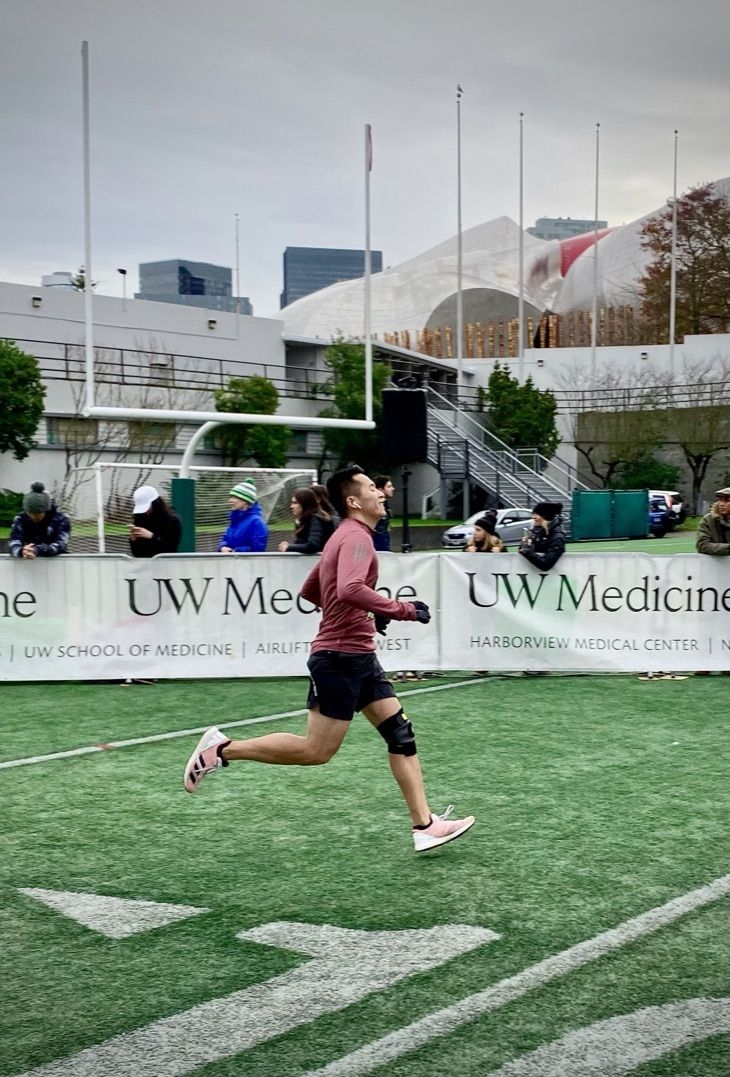 What would be your dream setup?
I'd love to take home the 34" Dell curved monitor I used at work before we all started working from home. Since I prefer focusing my attention on one monitor over looking at multiple monitors, this would be perfect for coding and displaying my iMovie timeline across the entire screen.
To make my talking head and coding tutorial videos more streamlined, I'd like to attach a Yeticaster mic and arm to my desk.