The people who use our boards.

281 interviews

 

since 2018
Emily Gerhard
Global Support Manager
Who are you, and what do you do? What do you like to do outside of work?
I'm Emily, an international support manager at Roblox. I've been in the customer support space for my whole career, doing everything from tech support for microcontrollers to SaaS wizardry to reviewing first date success rates on an app for singles. It's super fun for me to get into the headspace of a user and develop systems that make asking for help less annoying.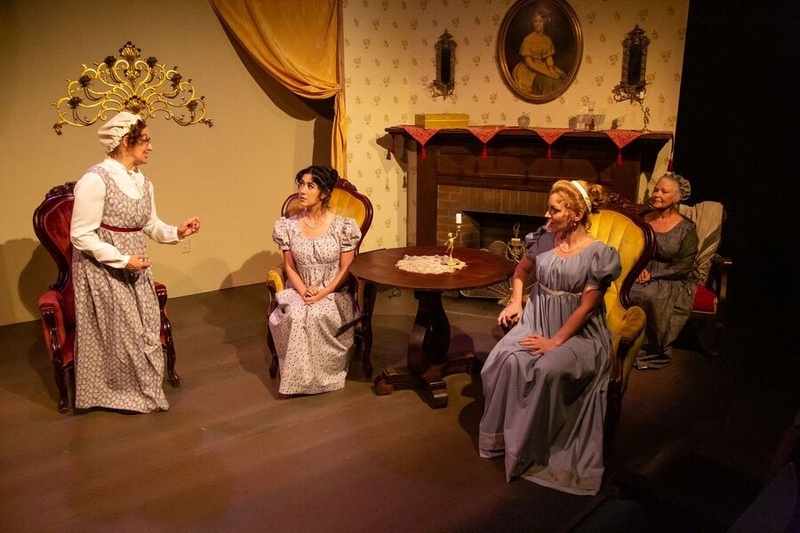 When I'm not working, I have way too many hobbies. I love to act in regional theater productions as an actor in musicals and plays. When I'm not busy onstage, I get my creativity flowing with cosplay (the less sewing, the better) and try to hit several conventions a year to showcase my crafts. I also have been involved in the same Dungeons and Dragons game for the past eight years, so I guess you could say I have a pretty inspirational social life.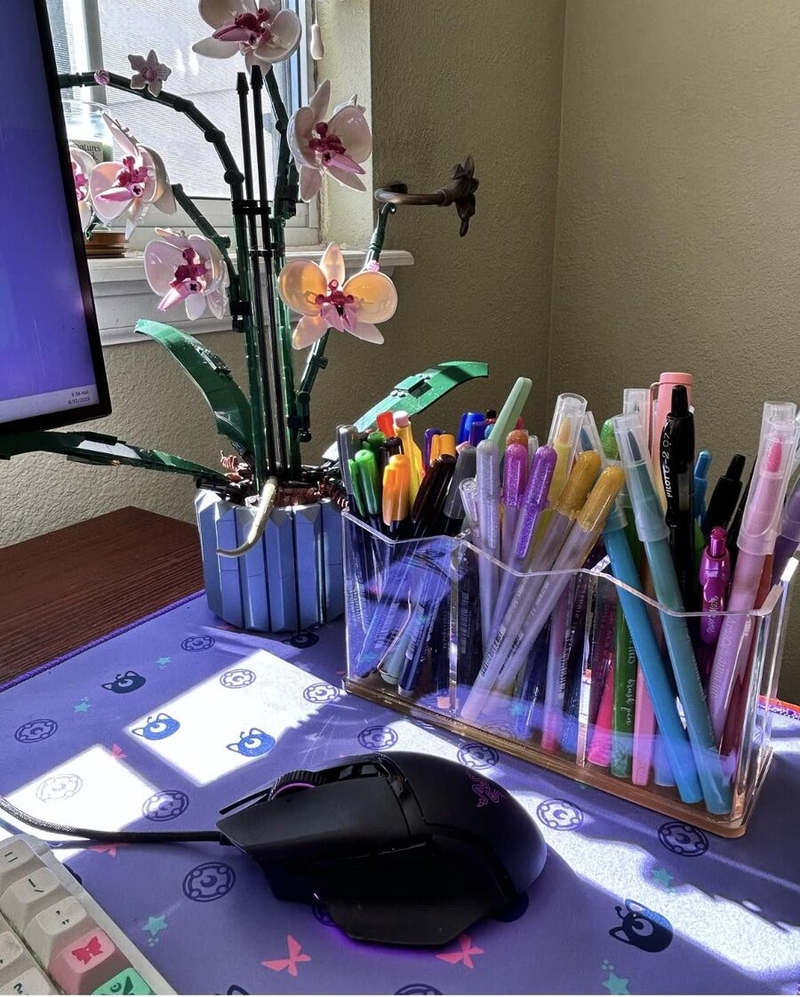 What hardware do you use?
Aside from my ZSA Moonlander, I've got a work-issued laptop and a basic 32-inch UHD monitor. I use a Razer Basilisk V3 for both working and playing and Sony WH-1000XM5 noise-canceling headphones, which I hang on a bamboo device tree I found at HomeGoods. My PC that I use for gaming and streaming is an Alienware Aurora R15 with an RTX 4080 graphics card. My chair is FICMAX High Back Gaming Chair, which has an extra-large seat so I can sit cross-legged in it. I also have a rotating Lego flower arrangement on my desk, and the Orchid is my recent fave.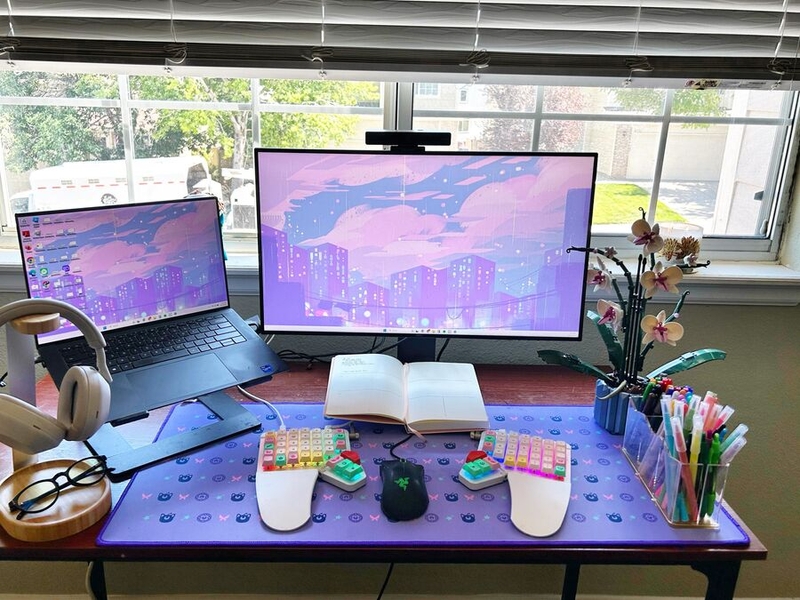 And what software?
I run with the basics: Windows 10 machines, Spotify, Slack, 1Password, Discord, and OBS for streaming. The weirdest software I regularly use is Pepakura Designer, which I've used to translate 3D models from video games into 2D templates to build IRL.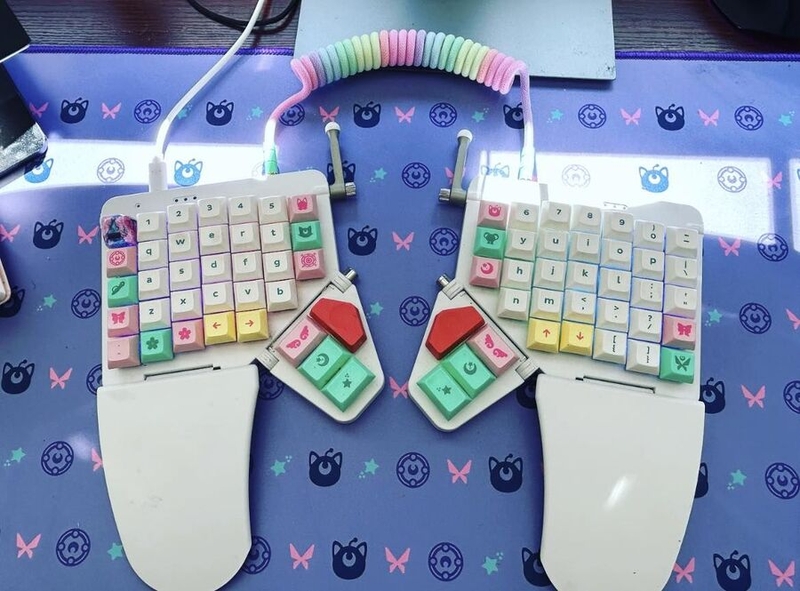 What's your keyboard setup like? Do you use a custom layout or custom keycaps?
My keyboard setup is close to the default layout, with a few keyboard shortcuts that I use frequently.
As far as keycaps go, I had to spring for the Mintlodica Magic Girl keycaps for maximum cuteness. I have one very pretty and detailed Torii gate artisan keycap mapped to take screenshots. I also use a custom TRRS cable from King Cables to really pull together my middle school fever dream setup.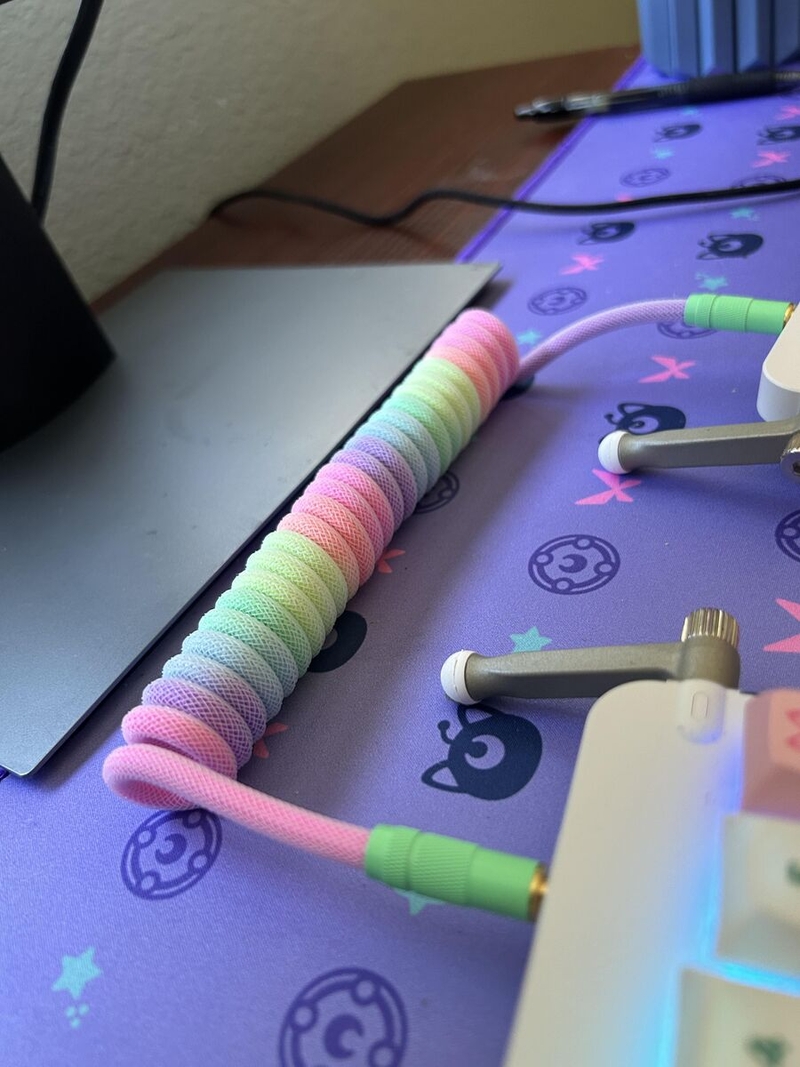 What would be your dream setup?
Give me the biggest, stupidest curved monitor ever made so I can open the world's most annoying Excel sheet and see all the way to column ZZ.