The people who use our boards.
Who are you, and what do you do?
I'm Dave Davies, and I'm the owner of Beanstalk Internet Marketing. For a living, I work with site owners to get them found online, which obviously has me sitting at my desk a lot.
When I'm not doing that, I'm a husband, father, and if I'm lucky — bombing down a mountain on either skis or a mountain bike.
What hardware do you use?
For my desktop, I'm running a custom build. It has an i7 7700k with 32GB of DDR4 RAM and a Radeon 580 video card.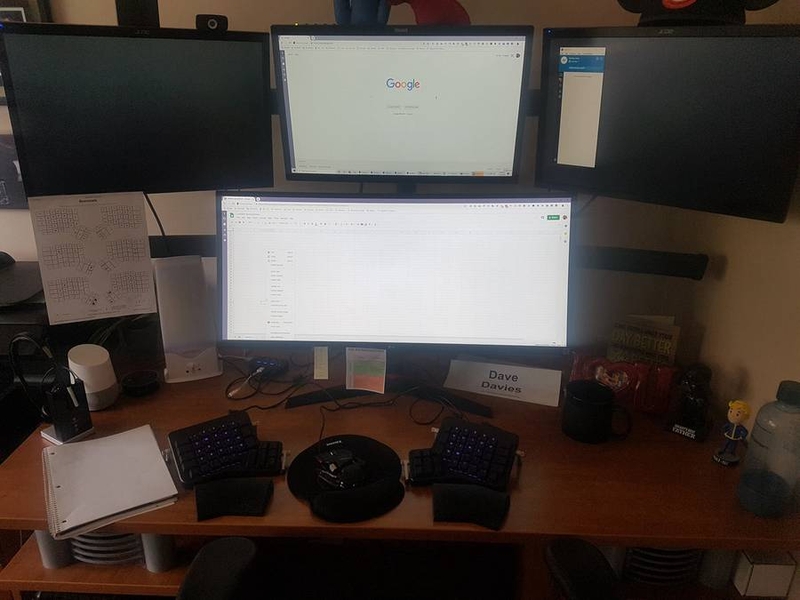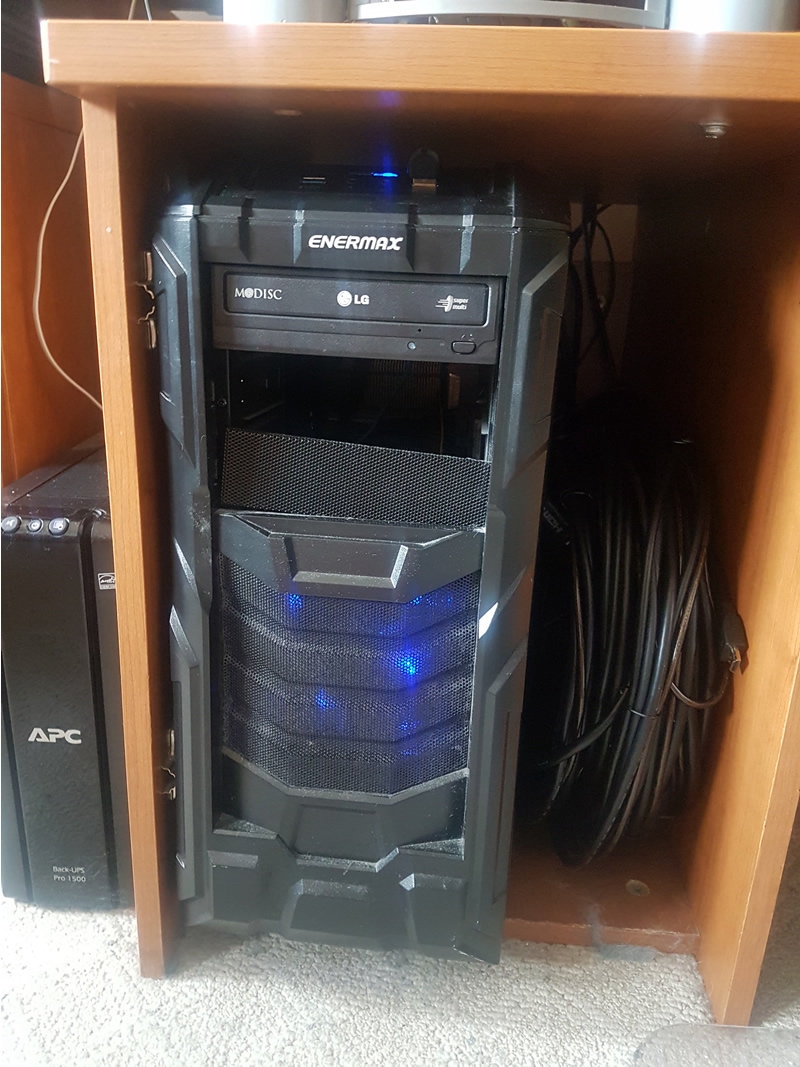 For monitors, I have two rows. The top row has three 22" screens and the bottom has a single 42".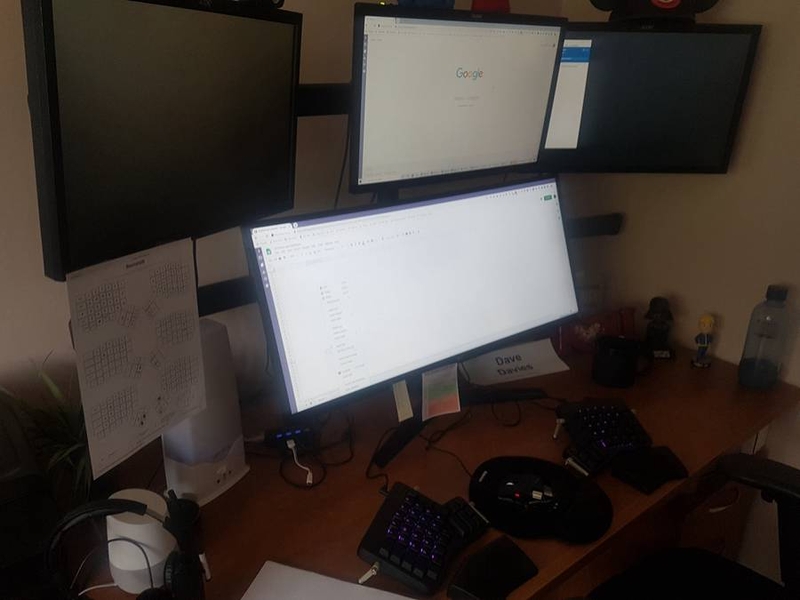 When I'm traveling, I use an MSI GL63 i7-8750H with a clip-on monitor.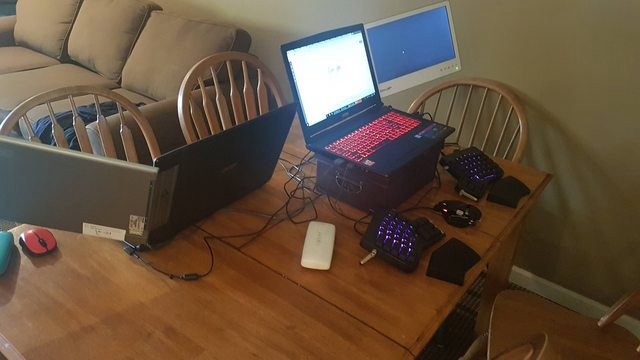 And now I need to bring my ErgoDox EZ with me on vacation because I've changed the layout so much that standard keyboards are a nightmare. :)
I'm right now running the Cherry MX Browns in my ErgoDox but am debating switching them out for the MX Silent Blacks at some point, though I'll probably leave the Browns in a few specific keys to remind me if my hands return to the wrong location after mousing. :)
And what software?
As far as software goes, I'm all over the board. Most of the tools I use are online like SEMrush and ahrefs, but there's a lot that needs to be run from my PC.
Probably the two biggest resource hogs are Screaming Frog and Gephi, which I use for data visualization. Coming in close behind would be Sitebulb.
For my browser, I use Ghost, which is built on Chrome but lets you create different sessions to log into different accounts (or stay logged out) in color-coded tabs.
Past that, there's the usual Office suite, FTP software, and communications tools, Photoshop, etc., and a bunch of little task-specific programs like CSV splitters and PPC ad editors.
What's your keyboard setup like? Do you use a custom layout or custom keycaps?
Presently, I'm using the standard keycaps and probably will for a while, but I can see switching to the DCS caps down the road. I will miss the backlighting, though. :)
The layout took me about 20 edits to get to and it's tailored to the tasks I perform the most often, as I suspect most people do. Each profession probably finds itself in similar spots as far as what keys they need to access most often. As an SEO, for example, I need quick access to a Ctrl+F5 and Chrome Developer Tools, where others likely wouldn't put them in key positions.
In the end, I landed on the following 3-layer setup: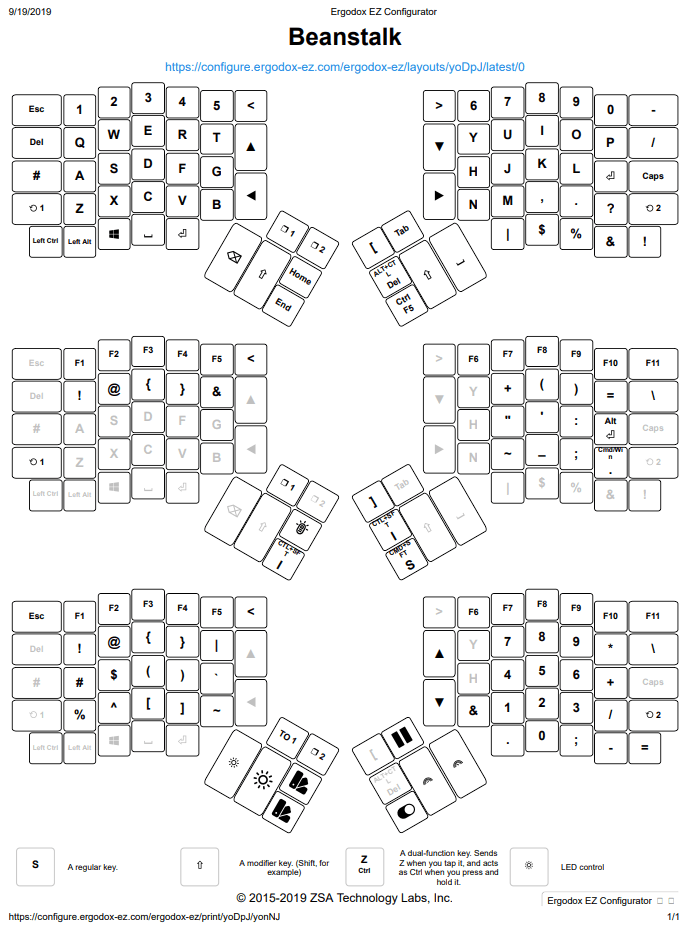 What would be your dream setup?
I'm pretty happy with what I have presently, though I 100% would upgrade my bottom-row monitor to a 52" curved. The rest of my specs work well for what I do, and my Oculus operates smoothly on it as well. :)