The people who use our boards.

256 interviews

 

since 2018
Ben Dawson
Program Manager @ Google
Who are you, and what do you do?
My name is Ben Dawson and I work as a program manager focused on capacity planning for the serving portion of Google's Search stack. Outside of work, I'm dad to four busy kids, volunteer in my church congregation, and work on various DIY projects around my house.
What hardware do you use?
My desktop setup is pretty simple: HP Chromebox and a pair of HP Z27n monitors provided by my company; ErgoDox EZ Glow with Kailh Silver switches on a keyboard tray with a Logitech trackpad between halves of the keyboard; and a pair of wireless headphones I store on a hook mounted to the underside of the desk.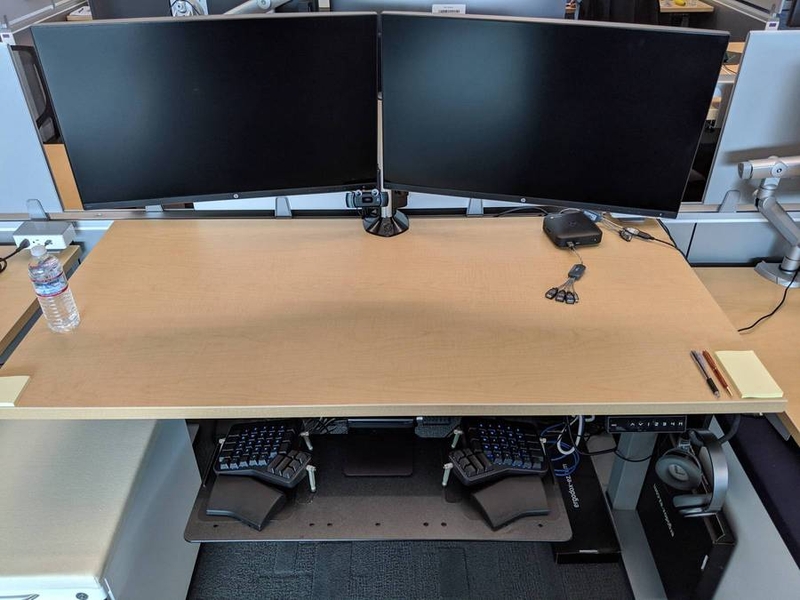 Away from my desk, I like my Pixelbook.
And what software?
I'm entirely in Chrome OS; I use GSuite productivity tools (especially Sheets and Docs) and a variety of internal web applications for coding and analyses. Since I do a fair amount of moving data between systems and crunching data, I've customized my layout to help with those.
What's your keyboard setup like? Do you use a custom layout or custom keycaps?
I've customized my keyboard layout for the way I use it in Chrome OS and am still evolving it. If you'd like to use it as a starting point, look for "bdawson" entries in these search results. Some of my primary adjustments are:
Numpad and media control layers,
Shortcut keys for cut, copy, paste, find, and Google Assistant,
Space and enter keys on the right thumb buttons and the backspace and delete keys on the left thumb buttons, and
Arrow buttons in the left thumb cluster.
Another interesting modification I made: I added a layer of clear nail polish on the bottom edge of my index finger keys as tactile nubs for sightless orientation.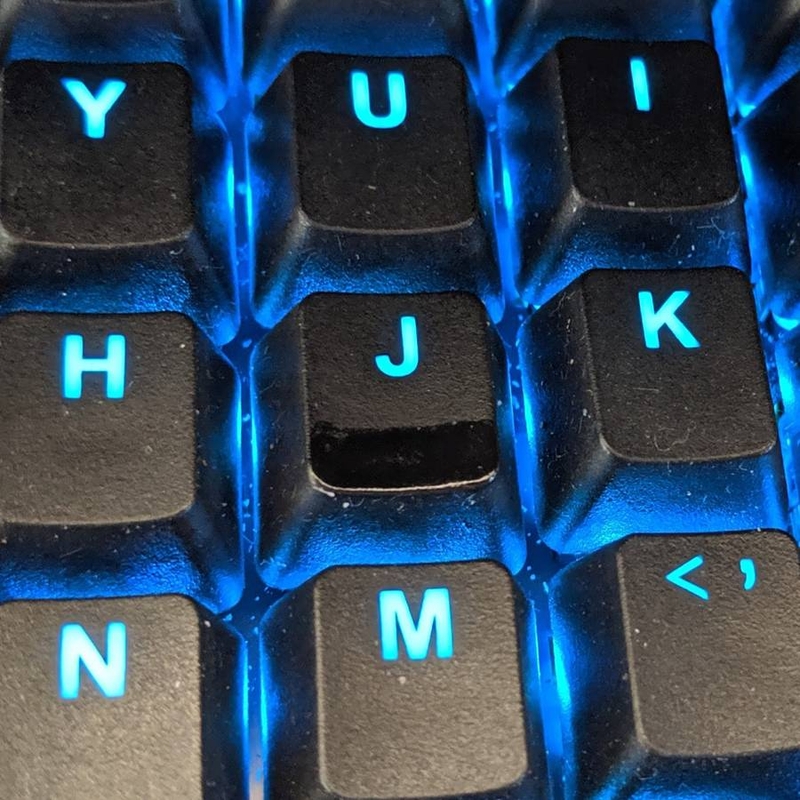 What would be your dream setup?
I really like most of my current setup, especially its simplicity and ergonomics — I like that the split keyboard helps avoid rolling my shoulders forward and tenting puts my wrists in a more neutral position. What would I add? I would love some more screen real estate, a custom keyboard tray that tents the keyboard even more, and a reclining gaming-style chair to work from.