The people who use our boards.
Damien Plunkett
Systems Engineer
Who are you, and what do you do?
My name is Damien. In my professional life, I'm a Systems Engineer and I work on a team that architects, develops, and deploys highly-scalable web infrastructure on AWS.
In my normal life, I'm a dad, an aspiring woodworker, and a do-it-yourselfer in all things. I enjoy fixing things, reading quality books, and learning from people who love their craft.
Here are a couple pictures of an in-progress project (a bench) and a set of bunk beds I built for the kiddos last year based on these plans.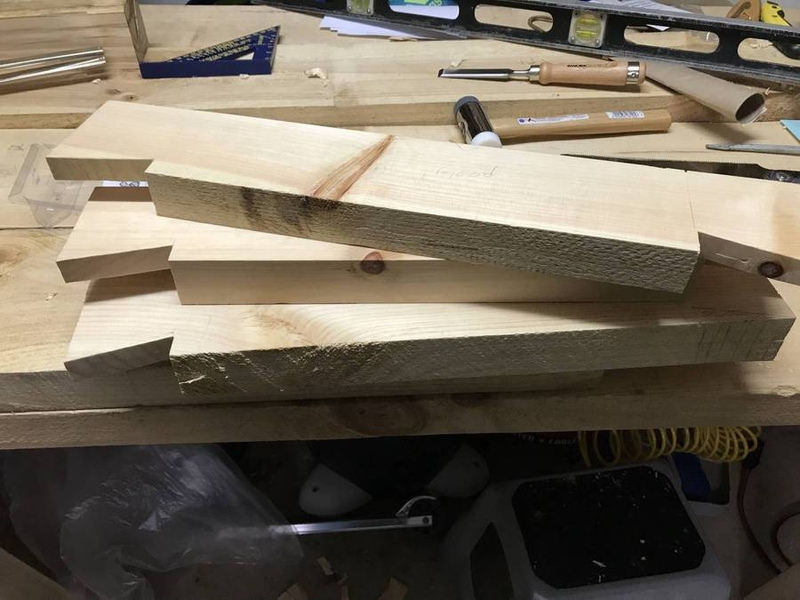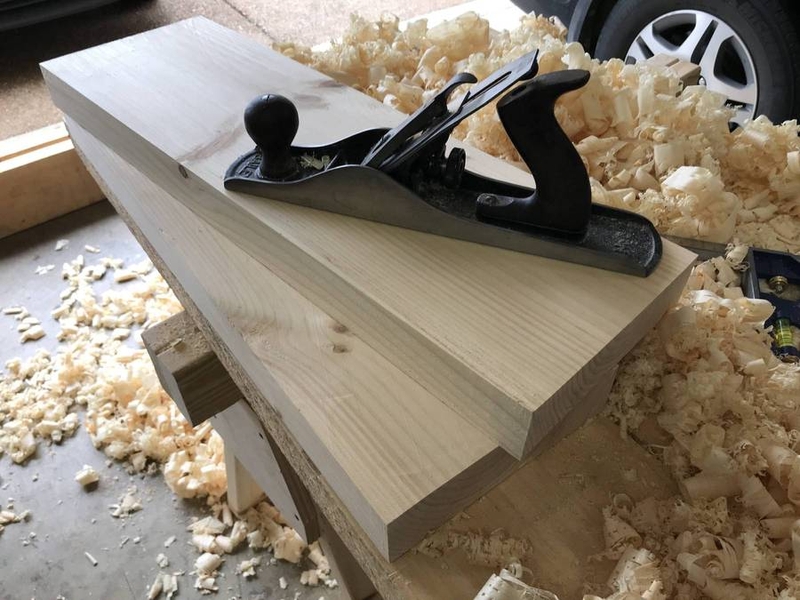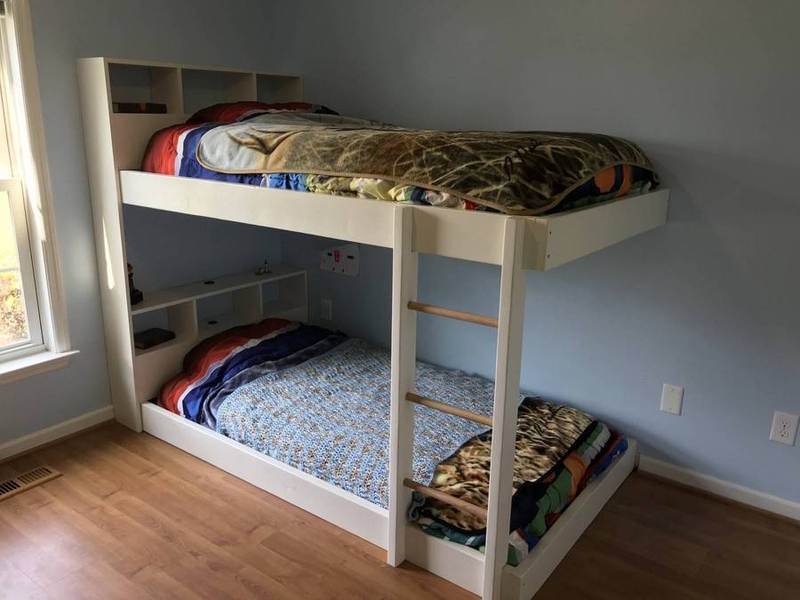 What hardware do you use?
I'd call my hardware setup somewhat "eclectic". The "brains of the operation" is a 2018 17" MacBook Pro. I work primarily with that closed and connected to a Dell u2717D and a Dell P22148 (it gets the job done). Moving on down to the mouse, I use a Logitech G700s Gaming mouse. I chose that years ago for the wireless option, ergonomic feel, programmable buttons, and standard rechargeable battery. It has been my favorite mouse to date for its ergonomics and versatility. It'll be a sad day if/when that dies. I'd drop you a link, but your best bet to pick one up is from eBay or an off-the-beaten-path site. That sits on a Medium QcK Cloth Gaming Mouse Pad. I have an ErgoDox EZ for work (I don't get as much time in front of the computer at home to warrant another one…yet), and that is equipped with Cherry MX Silent Red switches and 0.4mm Rubber Switch Dampeners on all keys.
I use a stand/sit motorized desk at work and a white oak stand/sit custom-built desk at home.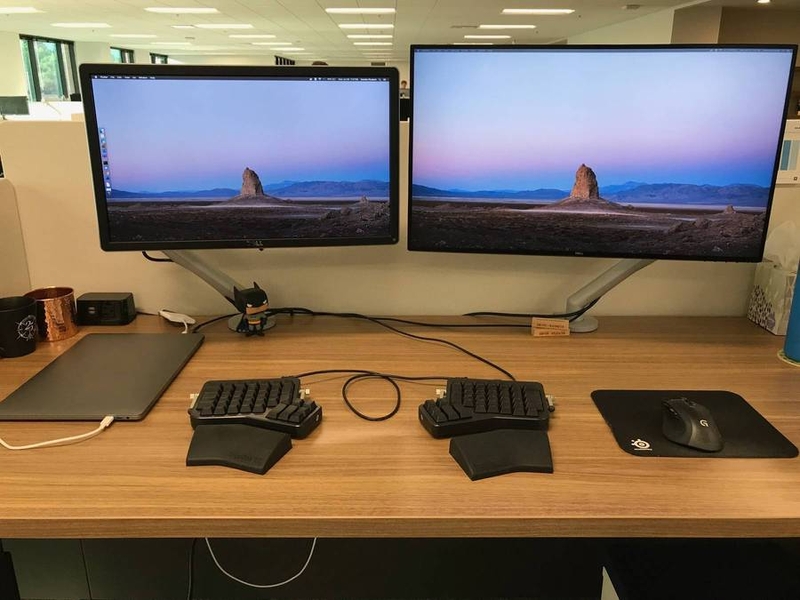 And what software?
I'm a minimalist when it comes to software. Since the majority of my work revolves around building and deploying infrastructure code, I spend 90% of my day in a terminal working in Python. I use Vim as my main editor, and my environment is configured with dotfiles. It provides a nice balance between functionality and simplicity. Beyond that, I bounce between Firefox and Chrome in the browser world, depending on how I feel that day :).
What's your keyboard setup like? Do you use a custom layout or custom keycaps?
I've got the Black ErgoDox EZ with the tilt/tent kit, Wing wrist rest (say that three times fast), Cherry MX Silent Red keyswitches, and custom keycaps. After a bit of trial and error, I actually prefer the ErgoDox EZ slammed flat on the desk without the tent kit engaged. To reduce the travel on the keys, I've also installed 0.4mm rubber switch dampeners. In some cases, I've doubled up on the dampeners to reduce the travel even further. I didn't know I liked shorter-travel keys as this was my first mechanical keyboard — I probably would have gone with the Speed Silvers had I known before, but the dampeners worked out well.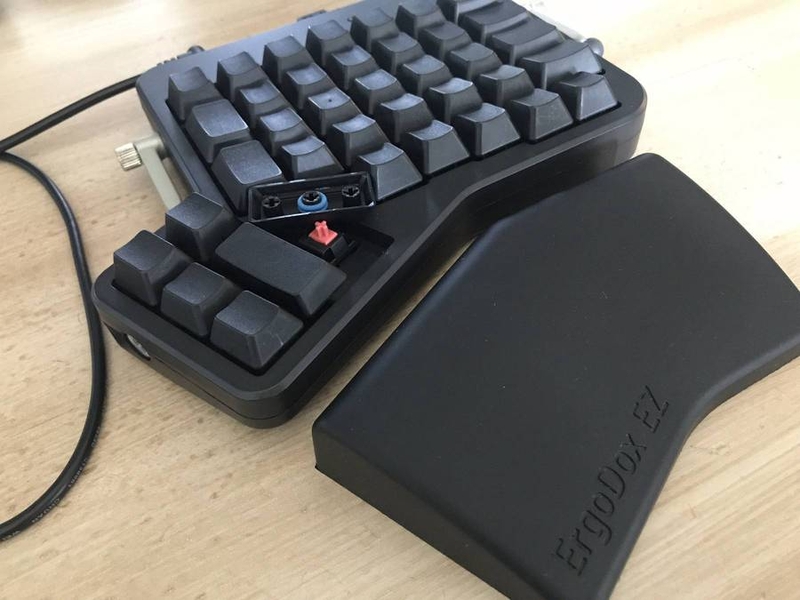 For a custom layout, mine is pretty simple. I set up the main thumb keys as dual-function keys, and I use a couple layers for different tasks. One thing I would like to do is to refine that layout a bit more. It was set as I was learning how to use the ErgoDox layout and I haven't tinkered with it much. It works well enough, but I'm sure there are plenty of places for improvement. You can check it out here if you're at all interested.
What would be your dream setup?
My dream setup would have to be a thinner-profile ErgoDox with the Cherry MX Low Profile Speed switches. That'll be a thing someday…right? ;) Did I say I liked short-travel keys? Beyond that, I like quality tools/items that work well and last, and I think I'm positioned well in that area with ErgoDox EZ.