The people who use our boards.
Ayoub Fakir
Senior Data Engineer
Who are you, and what do you do? What do you like to do outside of work?
I'm Ayoub Fakir, a senior data engineer, currently a consultant working for different companies in Paris. I also teach at the ESGI Engineering School in Paris as well as the Computer Science Engineering School of Paris Créteil University.
Outside of work, I love reading literature books and talking in and assisting in conferences. I like to take long walks to meditate.
What hardware do you use?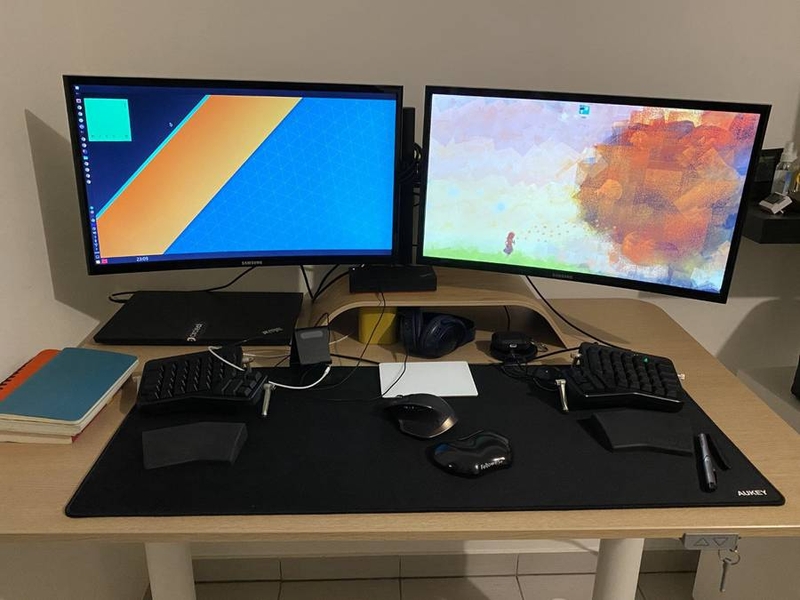 I'm currently running a Lenovo ThinkPad E595 (1TB SSD, i7 and 32GB of RAM). I also use two 27" Samsung Curved Monitors connected to a Lenovo USB-C Gen2 dock station. Of course, my keyboard of choice is the latest Ergodox EZ. I also use the Logitech MX Master as well as a Magic Trackpad that I find very handy.
I also have Bose QuietComfort 35 II headphones with Noise Cancelling for when I need to focus, as well as AirPods Pro that I use for my calls.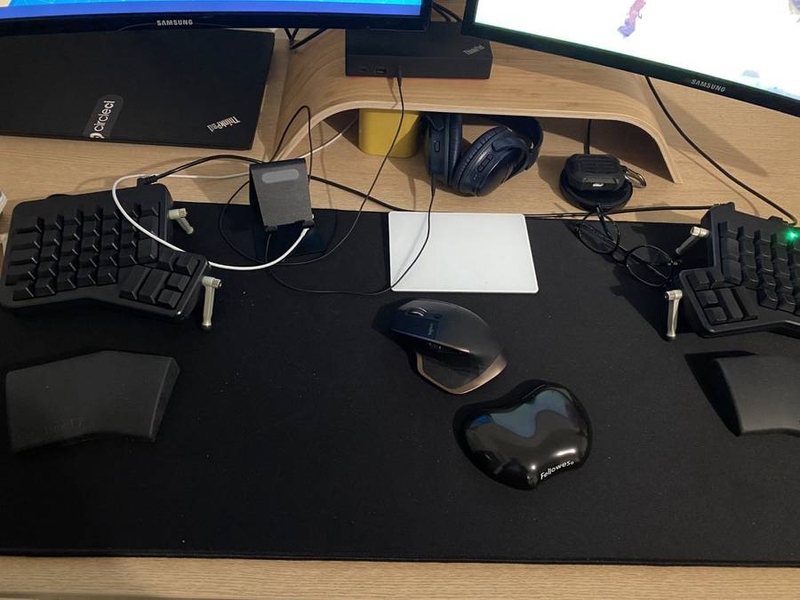 And what software?
My computer runs Manjaro 18. I mainly use Intellij IDEA for my Scala/Python projects, Terminator—in which I use Vim a lot—as well as Chrome for navigating the internet. Slack is the tool I use the most for professional communication.
What's your keyboard setup like? Do you use a custom layout or custom keycaps?
Because of my back pain, I tend to widen the distance between my two keyboard parts to keep a healthy posture. As a layout, I use Dvorak as my main layer. I began using Dvorak only two months ago—and I'm loving it already!—but I keep the standard QWERTY one as my third layer when I need to type fast.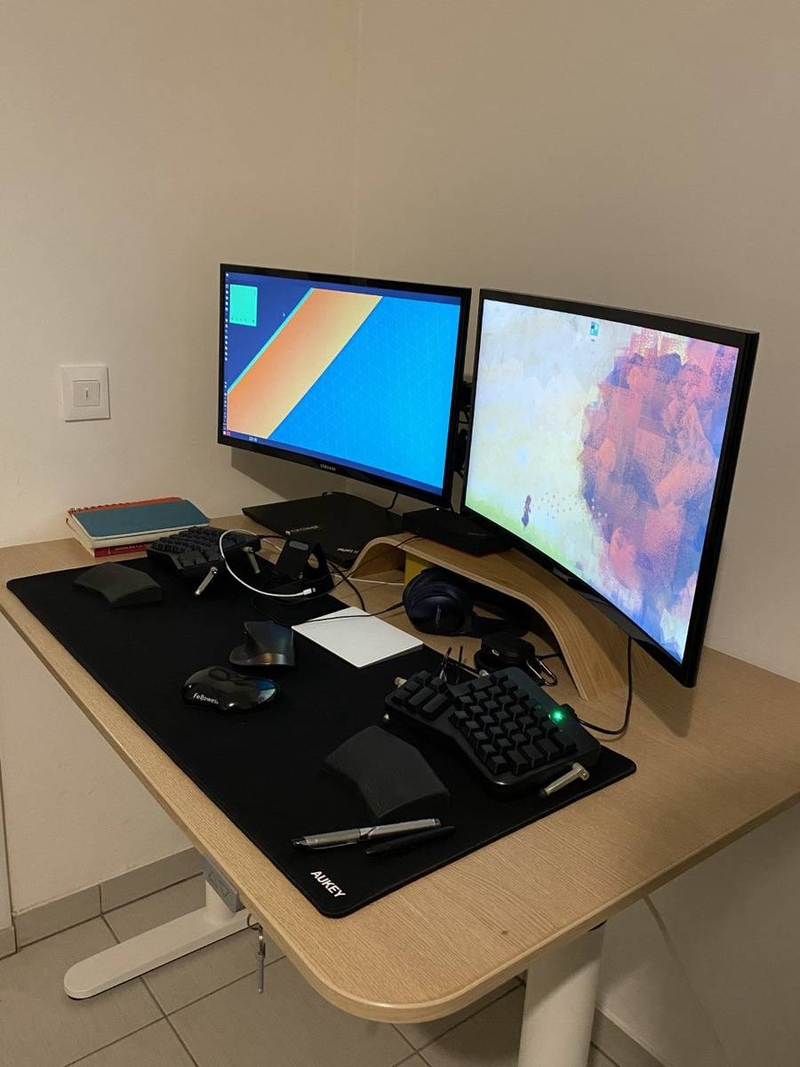 For keycaps, I use the blank black ones that I got from Ergodox. I love them! Cherry MX Blue are my keyswitches of choice (they make a wonderful loud noise 😀).
What would be your dream setup?
I find my current setup pretty decent, but I'd love to have more space so I can have two bigger screens where I could keep using my current laptop to one, and a Macbook Pro connected to the other, maybe with a wireless Ergodox Keyboard to switch between one another easily.