The people who use our boards.
Amy Wibowo
🌸soft🌸ware engineer
Who are you, and what do you do? What do you like to do outside of work?
I'm Amy Wibowo. My life's mission is to put the 🌸soft🌸 in software engineer. I write zines about algorithms, encryption, data structures, and operating systems with lots of cat drawings; I design and make femme programming-themed apparel; write/design/develop personal narrative games; and most recently, built a series of fruit-shaped computer cases.
I live in a sunny apartment in San Francisco with my tuxedo cat Moxie. I like to go on bike adventures on my mint green Dutch step-through PUBLIC bike named Peppermint Patty. In past lives, I was an HCI researcher at University of Toyko, a machine learning researcher with the ASIMO team at Honda Research Institute, a frontend engineer at various startups, and a violinist in the pit orchestra of a Tokyo opera company.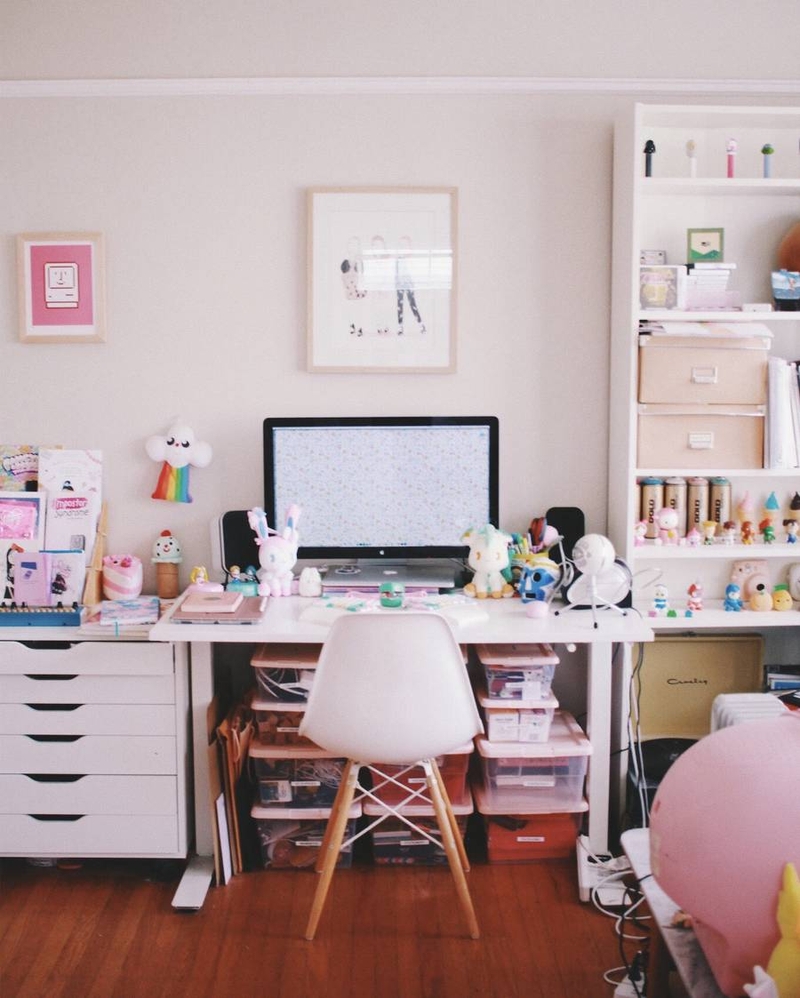 What hardware do you use?
My computer is a 15-inch MacBook Pro from 2014. My hardware philosophy is, if it's not broken, why upgrade? I plug in to a Thunderbolt display, listen to tunes on white Audyssey speakers, and put all of that on an IKEA hand-crank standing desk. I sit in a white Eames molded chair, draw on either MUJI notebooks or a 27-inch Wacom Cintiq, and occasionally sew clothes or cosplay costumes on a Baby Lock Grace sewing machine. My two favorite pens are MUJI .38mm gel pens and Sakura Pigma 1mm pens. I shoot photos with a Canon T3 and a 35mm f/2 lens. I play and occasionally stream games on my Animal Crossing 2DS XL, Animal Crossing Switch, and Pengo capture card. I recently upgraded my violin to a 1920s Roth Guarneri copy, and sometimes I write twinkly digital music on a Critter & Guitari Organelle.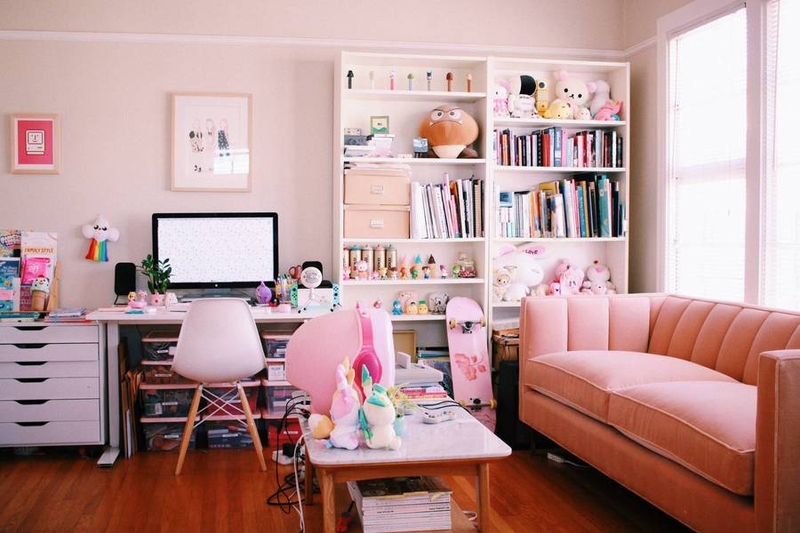 And what software?
Photoshop and Illustrator for digital art and photo editing, Cinema 4D for 3D modeling, InDesign for laying out zines, Pixen for pixel art, SketchUp for CAD, Notion for planning/personal organization, ExpressVPN for privacy, GarageBand for music mixing, Unity for game development, Sublime Text with Fairyfloss for web development, Loopback and OBS for game streaming, Fritzing for making hardware diagrams.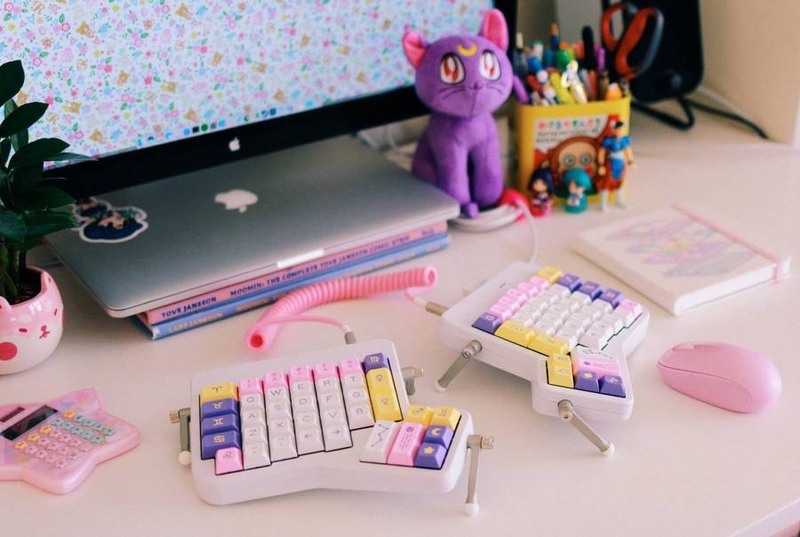 What's your keyboard setup like? Do you use a custom layout or custom keycaps?
I have a white ErgoDox EZ with Cherry Browns. I got into keycap design last year and designed and released a pastel astological-themed set with Cassidy Williams and Drop called Astrolokeys. We're both ergo-enthusiasts, so an ergo-specific kit was a must. So that's what's currently on my board. Also, this custom cable from Zap Cables. I also have a white ErgoDox EZ with Cherry Blues, with Mintlodica's Magic Girl Ergo set.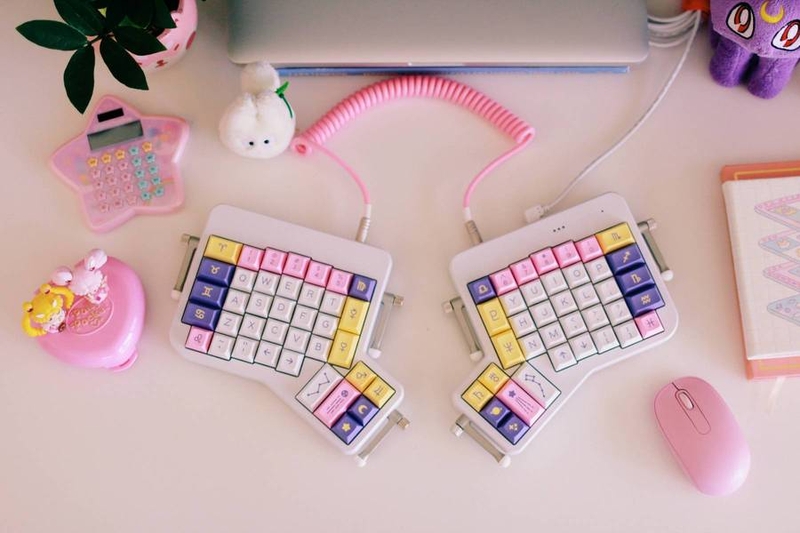 What would be your dream setup?
I would love to have a sunny home office with a tall bay window, reading nook, and a fiddle-leaf fig and Monstera deliciosa (I'm currently limiting myself to easier plants like ZZ and pothos while I level up in plant parenthood) as plant friends. I would love to move all of my design inspo books and programming textbooks to a Floyd shelving system. Also in this dream setup, I have magically mastered the art of cable management.